This Week in Worship
Sunday, August 25, 2019
9:30am- 10:30am in the Children's Church
"Storytelling"
Unlock your own personal stories and learn to gift them to others.
Facilitated by: Julie Baker
Worship Associate: Joe Ayoub
Musician: Emma Jean Moulton
SPECIAL RINGING OF THE MEETINGHOUSE BELL AT 3 PM THIS SUNDAY
SEE REV. LISA'S ARTICLE BELOW
Minister
Rev. Lisa Ward
As part of my study leave last week, I joined a group for a long bus ride from North Carolina to Montgomery, Alabama to visit and bear witness to the National Memorial for Peace and Justice and the Legacy Museum. It was a powerful, transforming sojourn, which, through artistic and heartfelt testimony, offered the gift of clarity about this nation's centuries-old legacy of racial terrorism and white supremacy. These are hope-filled initiatives, promoting our ability to understand systemic dysfunction and find a different way. A quote on one of the walls near a waterfall reminds us that "hopelessness is the enemy of justice".
The National Memorial for Peace and Justice, informally known as the National Lynching Memorial, is a national memorial to commemorate the victims of lynching in the United States. The Legacy Museum is a museum that displays the history of slavery and racism in America from Enslavement to Mass Incarceration.
Both of these exhibits were made possible by the Equal Justice Initiative (EJI), a non-profit org founded by Bryan Stevenson, author of the book, Just Mercy. EJI provides legal representation to prisoners, addressing criminal justice reform and advocacy.
Bringing these issues to light is not about shaming, blaming or victimology. Calling our nation to account and historical clarity is about empowering our ability to shape the future, not just for the few but for the good of all people. We simply can do this. We can transform our culture. We can see our conditioning and choose a different way.
This Sunday marks the 400th anniversary of the forcible migration of Africans to North America. On August 25, 1619, the ship the White Lion arrived at Point Comfort, now known as Fort Monroe National Monument in Hampton, Virginia. There is a call out from national parks to commemorate this day for healing and reconciliation. National Parks, civic organizations, and religious institutions are called to ring bells for 4 minutes (one minute per century) at 3 pm EST.
COME JOIN ME AT THE MEETINGHOUSE
THIS SUNDAY, AUGUST 25TH TO RING OUR MEETINGHOUSE BELL.
We will gather at 2:30 to be ready for the 3 pm tolling of memory and hope.
In faith, love, and compassion,
Rev. Lisa
Religious Exploration
Religious exploration programming for children will resume on September 8 with our multigenerational whole congregation ingathering worship service. Remember to come at 9 am for the Pancake Breakfast!

There will be a Children's Church service on September 15, and religious exploration classes will begin on September 22. This year the overall theme for preschoolers through grade 3 will be Unitarian Universalism, and grades 4 through 7 will be exploring faith traditions of all kinds. Grades 8 through 10 will participate in the Coming of Age program.
It is time to register your child or youth for classes next fall! The Religious Exploration Committee requests all families to register your child or youth before attending classes. Please use this link to our online form: Online registration form (or paper registration forms are available on the RE bulletin board in the Link hallway).
Family event at Arnold Arboretum: If you'd like to follow up on our efforts last spring to help save the Monarchs, the Arnold Arboretum is offering various caterpillar events from August 22 to 26. Follow the link above to see more information.
Sunday, September 8th at 9:00 am
Pancake Breakfast before the Ingathering Service!
Calling all pancake lovers! The youth of First Parish will help us kick off the congregational year with a great breakfast before our first regular fall worship service. Please come and reconnect with one another while munching delicious pancakes and bacon! Gluten-free pancakes and veggie bacon will be available. No cost to attend! Breakfast begins at 9:00am in the Parish Hall.
Events, News and Announcements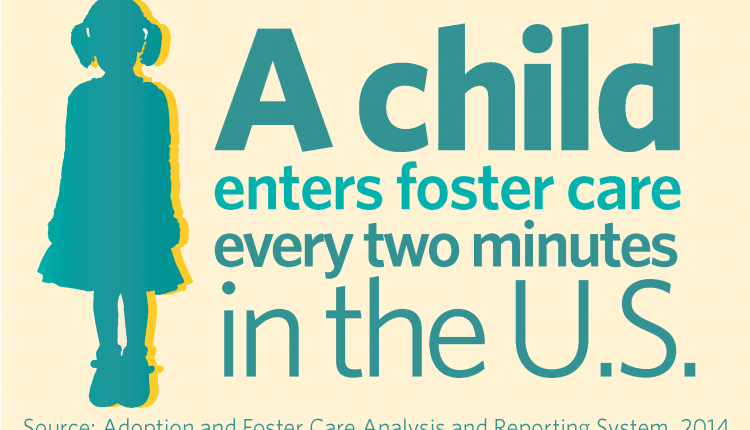 There is an urgent need for Foster parents in our Milton/Quincy/Boston area. Cambridge Family & Children's Service is having an upcoming free training class for prospective Foster Parents called MAPP.
Interested? For more information contact
First Parish Funds Coordinator, Noreen Dolan, at
Phone:   (617) 696-1214
Email:  Miltonresidentsfund@gmail.com
https://www.helpfamilies.org/whatwedo/intensivefostercare/videos.html
In 2019 ¡CelebrateMilton! hosted our 25th annual event, and distributed nearly $5000 in grants. Our event seeks to bring our community together to showcase the rich diversity of our town. Our grants further support that goal by providing funding to individuals and organizations who help bring our mission to life inMilton.
As our event continues to grow, we'd like to welcome additional Board members to our group.
Our Board members share a variety of roles, including:
Working with the local schools to secure student volunteers.
Assisting local businesses and not-for-profits who want to exhibit at the event.
Event promotion through local newspapers and social media.
Coordination of event entertainment.
If any of these roles interest you, if you'd just like to learn more, or just want to help out on a less formal basis, please contact Lori Bilewicz at loribilewicz@yahoo.com.
We meet 6 – 7 times a year to plan the annual event, review nominees for Community Builder Awards, and to make diversity-related grant decisions.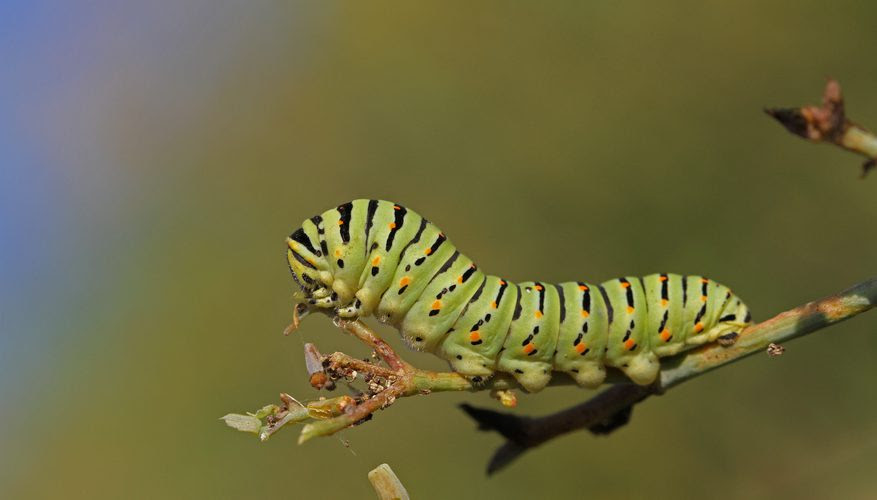 Green Gleans
In general, caterpillars are beneficial and play important roles in our ecosystem. They become moths and butterflies, which are important pollinators. Butterflies and caterpillars alike are food sources for other animals (even for people!) — critical for nesting birdies. Although all species damage plants when they nibble, this damage is often minimal. Here's your/your family's chance to marvel and appreciate them up close at the Arnold Arboretum this and next week!
The Caterpillar Lab
in residence
August 22-26, 2019
at the Arnold Arboretum of Harvard University
Free
Caterpillars of all stripes, spots, and blotches will be on display…along with cocoons, shed skins, and The Caterpillar Lab's team of educators.
Sam Jaffe, Founder and Executive Director of The Caterpillar based in Marlborough, NH, sets up shop at the Arnold Arboretum for five days of education and engagement with caterpillars. Bring your family and friends to this free event to learn about the life cycles of these extraordinary creatures.
https://www.arboretum.harvard.edu/news-events/events/
September Event
The Roots and Fruits of Protest Music from Negro Spirituals to Hip-Hop
Directed by: Dr. Dennis Slaughter, PhD
Date and Time: Tuesday, September 17th from 7:00 PM – 9:00 PM
Location:St. Michael's Episcopal Church (112 Randolph Ave, Milton, MA 02186)

Brother Dennis will explain the history of protest songs and how they have been used in America through presentation and music. Join us in an interactive evening where members of the audience are invited to listen to and participate in protest songs.
Sign-up for Church Directory Photos!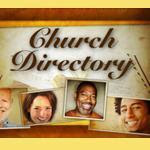 First Parish Members: There are just two dates left to get your picture taken:
Friday, September 13 and Saturday, September 14th.
Be sure to sign up ASAP. Slots are filling quickly!
Please use this link to choose your spot:
https://booknow-lifetouch.appointment-plus.com/yr4jj9pk/
You can reach out to Leslie with your questions: lesliecmacpherson@gmail.com
UU Retreat for Women
Womensphere, a Unitarian – Universalist women's group in south-eastern New England, invites ALL women to the 2019 Fall Retreat "Circle of Women – Circle of Friends" at Senexet House in Woodstock, CT, on Saturday Sept. 28th – Sunday, Sept. 29th. Come, explore ritual in our lives and honor Gaia and our world. Join singing, dancing, crafts, games, meditation, and sharing.
For more details, email bcdwomensphere@gmail.com
Rev. Lisa Ward, Minister
In the office Tuesday – Thursday 10:00 am – 4:00 pm
Susan DeMinico, Office Manager
August 16-27th on vacation
Megan Benders, Administrative Assistant
In the office on Tuesday-Thursday 11:00am-2:00pm
Laurel Whitehouse, Director of Religious Education
Regular hours on August 20
Sara Elizabeth Santa Cruz, Youth Advisor
Back in the Fall
Tim Steele, Music Director
Back in the Fall