"Wishing everyone a safe and happy Fourth of July"
This Week in Virtual Worship
Sunday, July 5, 2020 9:30am
"The Little Faith Reflection That Grew"
Facilitated by: Penny Partridge
Worship Associate: Leslie MacPherson
Music: Peter Smith
Virtual Social Hour Host: Walt Hagenbuch
ZOOM LIVE-STREAM WORSHIP
PLEASE NOTE TIME CHANGE TO 9:30AM
Please see the zoom link below. Please log in at 9:20, to give some lead time for the service at 9:30. You will be muted, but you can communicate through the chat box. If you do not have zoom on your computer, please download it ahead of time. It is free. 
Please be on the lookout for an Order of Worship which will be emailed to you on Friday, 7/03.
Sunday's offering will be dedicated to the services and ministry of First Parish Milton.
We've added the offering to the service with a new way to give- text to giving!  We will continue having a social hour after services. Just stay on the Zoom worship call.  It will be good to worship together. Do join us on Sunday if you can!
~~~~~~~~~~~~~~~~~~~~~~~~~
Below in the LINK:
1. First Parish B&G news
2.  Yoga
3. Courageous Conversations Zoom event
4. Where Are We In the Cultural Shift ZOOM series
5. Social Justice – "A message from the Peace Institute"
6. Meditation
7. Office Summer Hours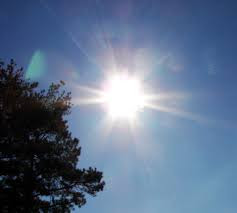 Rev. Lisa is on vacation this week- and in her column's place an important update on the solar project. Rev Lisa will be returning to the office 7/7.
Let the Sun Shine Down on First Parish Milton!
The solar project at First Parish is moving full steam ahead! After months of paperwork and permits, we now have the approvals needed to start construction, which we hope will be complete by the end of the summer.
We are excited to announce the recipients of the "community solar" credits generated by our system, which represent the solar energy the system produces above and beyond our own needs. 90% of the credits will go to the Unitarian Universalist Urban Ministry in Roxbury and 10% to the youth center at First Congregational Church in Milton. Recipients of the credits will receive discounted electricity from our panels while also enjoying the benefits of clean electricity and taking action in the fight against climate change.
Other good news is to date the Solar Panel Legacy Project Committee has received pledges in the amount of $65,400 to cover 81.75 panels. We are more than 1/3 of the way there and appreciate all the donations made this far.
If you missed out on the initial offering there are still 123 panels left to sponsor so consider being part of this important First Parish legacy project and make a pledge today! (Pledges can be paid on an annual or monthly basis over the next 3 fiscal years.) Please send an email to the office (office@fpmilton.org) and we will be happy to send you a copy of the solar pledge form electronically.
If you already made a pledge please try to get your donation in by July 31, 2020 by check or electronic Vanco payment. Extensions are available by request for year 1 payments until 12/31/2020.
The committee is also interested in your ideas or vision of what the donor recognition installation on the campus should be. This installation will creatively list all donors of $200, or more, on a permanent structure.
Please email creative installation ideas or pledge extension requests to Debbie Alsebai at alsebai@verizon.net
For questions about the solar project as a whole, please contact Tony Dutzik at tdutzik@gmail.com.
Religious Exploration
Children, Middle School and High School: Programming will resume next fall. Wishing all families a summer full of moments of connection, beauty, and spiritual renewal !
~ Our bodies may not be touching, but our hearts are still connected.
As we say farewell to Sara Elizabeth Dyer-Santa Cruz as Youth Advisor and to Alex Engel, our seven year youth program volunteer, the congregation created a collage of goodbye wishes.
Click here to see the results of our Group Hug for Sara Elizabeth
Events, News and Announcements
First Parish Building Updates by Susan DeMinico, Congregational Administrator
As summer arrives, the pace of work at First Parish does not slow down! While the cadence of the spring to summer change was certainly different this year, we are keeping our historic campus in great shape to be prepared for future gatherings. We wanted to share some of the large projects that have been happening since April.
This spring- months ahead of schedule- we were able to update our electrical system to a modern fuse box with an appropriate level of electrical load for all the electronic we now use on a daily basis.
To deal with onging waiter issues, we regraded the landscape by the rear kitchen entrance- trying to redirect water from pooling near walls. So far- so good!
Just last week, Eversource completed a 2 day project to upgrade all possible light fixtures and light bulbs from fluorescent to LED. Our old bulbs will be properly recycled; but the expected cost savings on the project will halve our electrical bill in a typical year. Due to a state incentive program, the nearly $10,000 project was completely free to the church.
The Parish Hall floor is getting refinished in July- with last year's painting and the chandelier installation in the winter, the Parish Hall will be sparking and ready to host many celebrations in the coming years.
And finally- we are moving forward with solar panels; please see the update from the solar team above for all the details.
We cannot wait for everyone to see the improvements on the campus, as soon as we are safely able to gather together again.
Yoga Classes Are Back !
First Parish has restarted  Monday night yoga classes- virtually via Zoom!
Elyse, our yoga instructor for many years, will be teaching Mondays from 6:30-7:30pm. Elyse describes her yoga classes as slow flow Vinyasa with modifications offered to allow for all levels. Use your breath, poses and meditation to regulate your nervous system and allow yourself to come up for some air. This class is open to all- even  if you never attended the in-person yoga classes before!
Cost for the yoga classes: $15 for one class, or 8 for $80. If you previously paid for yoga classes that were cancelled due to the pandemic, we are honoring those payments.
If you are new and need to pay for classes, you can do so with ease from your cell phone. Text (617) 539-7576 and the amount you are paying with the word "yoga"- so a text message would say "$15 yoga". For those of you that have already set up text giving with us, it is the same phone number and system, so you will not have to set up another account. If you haven't set up text for giving, when you text the number, it'll prompt you to create an account. Once you create the account, giving really is as simple as a text message. You can always mail a check to the church (putting yoga in memo line) if that is more comfortable for you.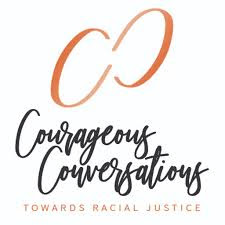 "What to the Slave is the Fourth of July?"
A Public Reading Re-Broadcast of Milton 2019

When: Thursday, July 2nd from 7:00 PM – 8:30 PM
Where: Register for this event to receive a Zoom invite.
Details: Join CCTRJ for the rebroadcast of Frederick Douglass' Fourth of July address, recited through a community reading.
Tech requirements: The event will be held over Zoom. Be sure to download Zoom if you don't already have. 
Go to https://docs.google.com/forms/d/e/1FAIpQLSeKyLZIUbHGfglKaSs3wE4-0btzGBVVT_txfk0kjz5_dpSkzA/viewform  to register.
Where Are We In the Cultural Shift?
Bi-weekly Conversations by Zoom with Rev. Lisa and Debbie Alsebai
Wednesdays at 7 pm: July 8 & 22, August 5 & 19
The isolation due to Covid-19 and the stark, unequivocal events of racial injustice in this nation has encouraged a widespread willingness to examine what is needed for true equity and justice for all. Let's answer the call. Part of the work is seeing more clearly. This does not call for shame and blame, but for the courage of discomfort and openness to new choices and new changes.
What does it mean that history is white washed? How does white privilege play out, even among well-meaning liberals? What is the networking of systemic racism? We'll meet every other week to share stories, examine articles and short videos, and encourage one another to further see the culture we have been taught to navigate. This is a hope-filled endeavor. Please join us and invite your friends. A zoom link will be sent out the week of the conversation.
Interested?  Contact the office: office@fpmilton.org.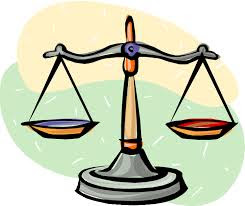 Social Justice
"A message from the Peace Institute"
This year, during the 24th Annual Mother's Day Walk for Peace Season, we set out to reach a goal of $400,000 to expand our services, advocacy, and training. With your help and consistent support, we not only reached out goal but we surpassed it ! As a collective, we raised $423,585. Thank you for being an instrumental part of transforming society's response to homicide.
-Witt Love the PI Family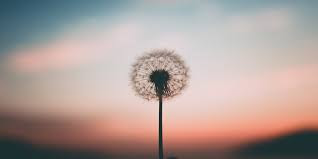 Meditation continues ….
All are welcome to join for 30 minutes of silent meditation/prayer on
Thursday evenings at 6pm
Sunday mornings at 9 am
Newcomers and friends welcome.
Here are the links — these should remain consistent every week
but note that the link for Thursday is different from Sunday!
Please contact Tracey at tdr02186@gmail.com if you have questions or want to join us! 
OFFICE SUMMER SCHEDULE
Rev. Lisa Ward, Minister
Vacation:  June 27 – July 6
In office weeks of July 7 and July 14
Vacation:  July 19-July 26
Study Leave:  July 27 – Aug. 3
Vacation: Aug. 24 – Sept 1
Susan DeMinico, Office Manager
Summer hours:
Tuesday and Wednesday 8:30-4:30, Thursday mornings
Vacation: August 15-22
Sherri Moldaver, Administrative Assistant
In the office Monday-Thursday 8:30am-1:30pm
Laurel Whitehouse, Director of Religious Education
Out of Office June 25-June 30 & July 20-24
Tim Steele, Music Director
Back in the Fall