This Week in Virtual Worship
June 13, 2021
JUNE THEME: Arrival
Sermon: "Claiming the Moment"
Facilitated by: Rev. Lisa Ward
Worship Associate: Franc Graham
Music: Tim Steele
Audio Engineer: Daniel Truong
Please see the zoom link below. Please log in at 10:20, to give some lead time for the service at 10:30. You will be muted, but you can communicate through the chat box. If you do not have zoom on your computer, please download it ahead of time. It is free.
Please be on the lookout for an Order of Worship which will be emailed to you on Friday, 6/11
​Sunday's offering will go to FRRACS (Fore River Residents Against the Compressor Station).  Funds will support the Fore River Residents Against the Compressor Station(FRRACS), a local community group that has been fighting the proposed and now built fracked gas compressor station in Weymouth. Your support will help the group in their legal battle to shut down the compressor station as well place an air quality monitor near the site to follow changes in air pollution. This compressor station poses a serious threat to the health, safety, environment, and economy of the South Shore and FRRACS has been courageously fighting it from the beginning! Learn more athttps://www.nocompressor.com/.
No social hour Sunday- please join us at the Church picnic!
It seems as if we might be used to transition by now, but each phase of this pandemic journey brings new challenges. With the "go ahead" for those who are fully vaccinated to be in public without masks, we are met with a new and different challenge of diversity and inclusion.
There are those who are not ready, even fully vaccinated, to trust in the open air. There are those who have not been able to be vaccinated for a variety of reasons. There are those who are wearing masks in solidarity with their children who cannot yet receive vaccinations. There are those who are masked to be cautious for a vulnerable loved one at home.
I'm finding that the most reliable practice for me is to not assume another's level of comfort or context. I try and remember to have a mask ever ready to wear and not question why that might be the request. I assume wearing a mask when inside unless being safely welcomed otherwise.
The key to diversity and inclusion is to hold one's judgment in check. This calls for the humility of knowing we do not have all the answers, nor all the avenues of truth. Taking care of one's own movement in the world does, indeed, include the ripples and wake of one's actions.
It is wonderful that we are now at this juncture in the long road of navigating Covid-19. Stay strong. Stay patient. Stay kind.
Blessings Be, Rev. Lisa
Religious Exploration
Family Spirit Circle: Family Spirit Circle packets will be delivered this weekend on the Unitarian Universalist tradition of Flower Sunday. First Parish Milton will be celebrating Flower Sunday during the worship service on June 13, followed by an in-person picnic! See elsewhere in the Link newsletter for picnic details.
Youth Room Find: This spring the youth room makeover is continuing with much needed attention on repainting the bathroom and the chipped woodwork in the main room. The conscientious contractor wanted to rehab the ancient but sound brass fittings on the cupboards and small window. We searched for a solution for removing caked in old paint that didn't involve solvents. We found that boiling the brass in water for 2 hours totally softened the paint so it came right off with a wire brush. This saved using a ton of solvent, a big win for Principle 7: We should care for our planet Earth. In the process of brushing up the old cupboard door fasteners, the contractor noticed that they were stamped with "Pat[ent] Jan[uary] 1876" on the inside backs.
Pretty Cool!
Summer camp opportunity: Explore social justice issues for children entering grades 3 to 5 next fall (posted on the Milton for Social Justice FB page): Imagining More Just Futures. It is a virtual social justice summer camp run by  Harvard grad students.
~ Our bodies may not be touching, but our hearts are still connected.
MUSIC THIS WEEK
For this Sunday Jennifer Sgroe will be singing a beautiful setting of theEmily Dickinson poem, "If I Can Stop One Heart from Breaking" by Lori Laitman. Ms. Laitman is a living American composer who has written over 300songs and heard her opera of THE SCARLET LETTER premiered by OperaColorado. Grace Allendorf will also be sharing a song by a distinguishedAmerican composer, Lee Hoiby, called "Where the Music Comes From". And violinist Julia Cash will be playing "Nocturne" by French composer LiliBoulanger.
Table of Contents
For Events, News and Announcements
1. Membership Committee News -Picnic
2. Thank You
3. Meditation
4. Yoga
5. UU Ministry Community Conversations
6. Parish Committee News
7. Worship Committe News: Summer Worship
8.  SJ&E Action Committee News
Events, News & Announcements
Committee News
First Parish Picnic
On Sunday, June 13th, starting at noon, we will gather — IN PERSON — to celebrate the delight of being together again. The 6/13 service is still virtual. Regulations have been changing rapidly, so here is the plan. We will gather on the lawn between the church and Parish hall entrance. Each family/group will bring their own food. Please don't share with each other.  Membership Committee folks will have tables and chairs spread around and there will be ample signage directing everyone about hand sanitizing and using restrooms.  The Parish Committee approved our plan with the latest COVID guidelines, below:
Masks are optional at this outdoor gathering, but all should bring a mask for maximum mobility (going indoors, close proximity, congregant's request)
We are requesting all (except those 5 and under) to wear masks when going inside the building – e.g. to use the bathroom
Everyone should be considerate of social distancing needs of others — at this point we should assume most are accustomed to 6ft distancing and we should ask permission to enter someone's "personal space"
Bathrooms should be disinfected by user after each use
Hand sanitizer should be readily available
People should be advised to stay home if they are feeling unwell
Sign-in for contact tracing is not required
Thank you for your generosity!  Last May's Third Sunday collection raised $666.55 for The UU Urban Ministry.  Your support helps further their mission.
Meditation
All are welcome to join for 30 minutes of silent meditation/prayer on:
Thursday evenings at 6:45 pm-7:15 pm
Sunday mornings at 9:00am-9:30am
Newcomers and friends welcome.
Please contact Tracey at tdr02186@gmail.com if you have questions or want to join us!  
We are thrilled to report that our yoga instructor, Elyse Siegmann and her husband have a new baby! Theodore Glenn Siegmann was born on Memorial Day. All are doing well. There will be a guest yoga instructor, Jayne Ogata, this summer until we welcome Elyse back in the fall. If you have never joined, you are invited to try your first class for FREE ! Discussion about in-person yoga have started. Stay tuned to this space for updates! For now we will continue to meet over Zoom at 6:30pm on Monday evenings.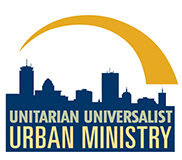 Facing Yesterday to Face Today and TomorrowJune 22nd 6:00pm First Parish Milton is sponsoring an upcoming Community Conversation at the Urban Ministry. The UUUM mission is to "work across race and place to dismantle racism and white supremacy and to advance racial, economic, and social justice". This year's UUUM Community Conversation will wrap-up with the engaging speaker and historian Byron Rushing who served in the MA House of Representatives for over 30 years. Through his life he has been a champion for justice. Find more info at uuum.org or save this link in your calendar:Jun 22, 6:00 PM – 7:30 PM
Parish Commitee News
The Parish Committee has approved revised COVID safety guidelines for public gatherings of the congregation effective June 1, 2021. These changes will align us with CDC guidelines and with the MA state guidelines. We also considered UUA guidelines and in particular we want to emphasize the need for all members of our community to be respectful of others during this transition period. We are not all moving at the same "speed". Some of us are not able or ready to be vaccinated yet and we are all grappling with many different feelings: relief, joy, and excitement; but also worry, fear, insecurity, social awkwardness, lack of trust, and uncertainty. With that in mind we suggest relaxing guidelines but continue to encourage all to observe safety measures that allow all participants to feel safe and welcome in our community.
Our reopening guidelines are found on our website.
Please review and ask any questions you may have by contacting the office at office@fpmilton.org.
Worship Committee News
2021 Summer services 'Lay Leaders & Themes
6/20    Rev. Lisa Ward, On Behalf of Fathers: A Father's Day Sermon
6/27    Penny Partridge, 10 Things Poetry Has Done for Me
7/4      TBD
7/11    Robert Johnson-The Buddha and the Universe
7/18    Leslie MacPherson, What Covid Has Shown Me
7/25    Jim May, Stories from Stone House
8/1      Katie Vhay, Being Present
8/8      Jeff Stoodt, The Benefits of Being Religious Rather than Spiritual
8/15    Elise Henricks, Making Meaning: Handcraft as a Spiritual Practice
8/22    Joe Ayoub, TBD
8/29    Jennie Mulqueen, Emerge with a Song
9/5      Elise Henricks and Penny Partridge, Our Labyrinth
SJE Committee News
Climate Change and Natural Hazards Public Meeting
Erica DeDonato, Milton DPW Environmental Coordinator, requests citizen(you!) feedback in order to assess climate change impacts and to update the town's Hazard Mitigation Plan, from which a mitigation grant will be proposed. If you have experienced extreme weather conditions from flooding or winds, or perceived other changes in our Milton environs (unhealthy forests, rampant invasive plants, etc.), bring your voice to the [virtual] table onJune 15.  *See flier below
Natural hazards can have serious impacts on the Town of Milton and its residents
The Town of Milton is updating its Hazard Mitigation Plan to prepare for future extreme weather events.  The plan will make the Town eligible to apply for funding of priorities identified in the plan.Have you experienced flooding ?  Do you  have concerns about future climate impacts ?  Please join us.  We are seeking your input.
Date:  Tuesday, June 15, 2021
Time:  7:00pm
Location: Virtual Meeting on Zoom
For more information, please contact Anne Herbst via phone (617) 933-0781 or email aherbst@mapc.org
From S&EJ: Social Action Committee News
Fair Foods is a non-profit program that rescues fresh produce that would otherwise be wasted and uses it to feed our communities. We volunteer together unloading and sorting food and packing bags once a month. The next volunteer date is Saturday, June 19th (Note new date!) If you want to volunteer please sign up on Signup Genius by Thursday evening before the event. Start time and locations vary depending on FairFoods' needs, but typically start between 8:00 and 10 a.m. at Fair Foods' warehouse in South Boston. You can sign up to volunteer on Signup Genius.  Any questions or for more information contact Tony Dutzik at tdutzik@gmail.com
Mainspring
We are still looking for a few lunch volunteers for Wednesday June 16.  Please signup if you are able to help. Mainspring is also asking for extra supplies of bottled water and individual sized sunscreen. There will be a marked box in the Carriage House for collecting supplies. Please drop cases of water or sunscreen packets before next Wednesday. We can deliver with the lunches.  For more info contact Peter Schneider at peterlschneider@gmail.com  or Pat Gallivan at plgallivan@verizon.net  for instructions;  if you already know the drill, signup on our schedule Mainspring SignupGenius – please include number of lunches you will bring in the note field – do not use "quantity" field.