This Week in Worship
Bring Peace in Rememberance
Sunday, May 26, 2019
Minister
Rev. Lisa Ward
When I arrived to serve the UU Fellowship of Harford County, nearly 20 years ago, I felt a bit uneasy about ministering to a congregation that is near Aberdeen Proving Ground, a military base. I was unfamiliar and a bit judgmental about the military culture, which I have found is fairly common amongst Unitarian Universalists.
There were veterans, active military and civilian workers for the military at the church I served for 17 years. Through the years, hearing their stories, attending military chaplaincy trainings and becoming a "Partner in Care" congregation, which offered supplemental support to returning Veterans, my understanding expanded from implicit bias about the military to facing the complications of this nation which has basically been at war in one way or another since its inception.
I came to know that civilians are far more ready to go to war, on average. It is the civilians who treat it like a contest of wills and a championing of our military strength. The vast majority in the military know what war is and do not rush to be engaged in it. They go when ordered, but, on average, they do not seek it. They are willing to serve a larger logic: a larger logic that they trust is for the greater good.
So to honor Memorial Day and the sacrifice of lives, it would do us well to embody the greater good in our ways and walking, which includes finding a way out of war and into a lasting peace. It is up to each one of us to find a new paradigm of diverse living and freedom for all, in honor of our those who gave their lives so that we may live.
In Faith, Rev. Lisa
Religious Exploration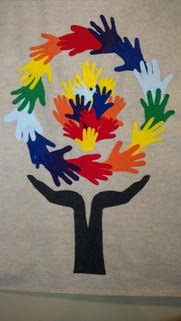 Nursery and toddler care is available every week in the Link hallway from 10:15 to 11:45 am. Our caregivers are Tanisha and Bella. Stop by and say hello!
Religious Exploration for Sunday, May 26: Preschool children through grade 8 will attend the first part of the worship service in the Meetinghouse and then move downstairs for a special program on kindness. Please note that our activities end at 11:40 am.
Register your child or youth! The Religious Exploration Committee requests all families to register your child or youth before attending classes. Please use this link to our online form: RE Registration Form (or paper registration forms are available on the RE bulletin board in the Link hallway).
Milkweed Seeds and directions for scattering them will be distributed after the worship service on May 26. Thank you to Tucker for providing the seeds and the expertise about where to release them. Monarch butterfly caterpillars rely on Common Milkweed, which is rapidly disappearing due to habitat loss and herbicides. You can help out the Monarchs with these seeds and by planting butterfly-friendly native flowering plants in your summer gardens. A list of such plants will be available at social hour this week or view the Massachusetts Master Gardener Association fact sheet for a recommended list of nectar plants and trees.

Save the Date: Youth and family picnic/cookout after the service on June 2.
Youth Chat and CAT (Community Activity Time): Do not meet this week
MUSIC THIS WEEK
This week the choir will be singing an rousing anthem by American composer Mack Wilberg, "Anthem of Peace", based on an American spiritual. Jennifer Sgroe and Peter Smith will be singing solos along with the choir during the offering in a beautiful arrangement of "Healing River" by David Cherwien.
Events, News and Announcements
The Worship and Hospitality Committees are now asking for volunteers to support our Sundays for next year. Known as "Choose or be Chosen", this is an important part of our Sunday worship and social hour, insuring that there are flowers up front, ushers at the door, and coffee, tea and sustenance after the service. Many members think that they are being flexible and helpful if they don't sign up and wait to be assigned a date, but not only does this significantly increase the work load on the Worship Committee and Hospitality Committee as they try to assemble volunteers for next year, it also brings about comments like this one: "I would never have agreed to X weekend because we have standing plans to go away on that date." If you pick your dates yourself, this can be avoided. So please, sign up for Flowers, Ushering and Hospitality to continue supporting our welcoming and beautiful Sunday Services and Social Hour. If you have a child who would like to light the chalice and ring the bell, please sign them up as well.
If you are not receiving your email updates from signup genius, perhaps, we need an updated email address for you in that program.  If you think there is a problem, please let Mallory Digges (madigges@gmail.com) know. Many thanks!
Summer is coming! And that means lay-led summer services at 9:30 am in The Children's Church. Is there some aspect of your spiritual journey that you have wanted to share with the congregation? Is there some part of your social action work that you would like to present to others? This is your chance!  Please email Mallory Digges (maldigges@gmail.com) if you have interest in leading a service. 
INQUIRY: WOULD YOU ENGAGE IN THIS OFFERING?
If there's enough interest, we will find a schedule together. contact Rev. Lisa at minister@fpmilton.org
SPIRITUAL JOURNALLING GROUP
There are many paths that awaken the heart.
What helps in the journey is finding words to guide or companion you along the way. These words are in you.
This will be an offering for two hours, once a month: we'll start with each session standing on its own, so that it is open to drop in's to try out this practice.
We will approach writing in freestyle, with occasional suggested forms, using prompts through words, meditations or sensory witness (walks, e.g.)
COMMON "GREEN" READ
Summer is approaching and so is your opportunity to join First Parish's Common Read.  In 2018, we launched this new tradition with Debby Irving's Waking Up White, suggested by our Anti-Racism Working Group.  This year, our Green Action Team invites you to read Justice on Earth: People of Faith Working at the Intersections of Race, Class, & Environment(Skinner House Books, 2018).  This anthology of essays by 14 "activist ministers, thinkers, and lay leaders" explores the overlapping inequities of racial, environmental, and economic justice.  Reading it together will help inform a congregational dialog in the fall and support our action-committed journey  in inspirational, organizational, and practical ways.  Join us!  Please pre-order/pre-pay ($18.00) your paperback copy through the office before May 29 for pickup at church. Please put "book" in memo line.  Note that the book is available, too, as a Kindle edition and through Google Play, and purchasing support as needed, through Rev. Lisa.
Church Picnic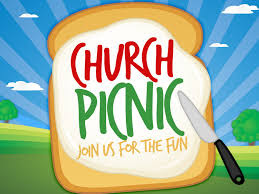 Join us in the courtyard after the morning service on June 9 to enjoy our annual end-of-year picnic! Freshly grilled hamburgers, hot dogs and vegetarian burgers will be served. Also, delicious sides, salads and beverages. Rain or shine. All food is provided, however, you may contribute a dish to pass if you wish. Courtesy of the Membership Committee, with grilling by the Buildings and Grounds Committee.
Yoga is cancelled on Monday, May 27th for the Memorial Day holiday.
NEW MEMBER ORIENTATION

Wednesday, May 29th, 6:30 -8:30 pm

This gathering is for all who are interested in joining First Parish, and/or folk who'd like to hear about the history and theologies of UUsm, If you are exploring membership, please contact Leslie MacPherson at lesliecmacpherson@gmail.com.
THEOLOGY ON TAP*
Wednesday, June 5th, 6:30-8:30

Come gather with Rev. Lisa at the PRIME PIZZA Restaurant
88 Wharf Street in Lower Mills
to enjoy a beverage and explore issues of faith and spirituality. We will
start with a prompt to get the conversation going and let it flow from there. The first round of drinks is paid for, after that food and refills is up to the individual. We'd like to get an idea of numbers, so rsvp to office@fpmilton.org by June 4th at noon.

*(*In 1981 an idea sparked to hold planned theological discussions in bars
or restaurants, inviting all to join in on a conversation about faith or
spirituality in a different, casual location. Begun by Father John Cusack
and Father Jack Wall, the tradition has now spread to many denominations.)
On Sunday, May 26th at 3pm Milton Community Concerts presents "Paul Robeson: The Giant, in a Nutshell". This critically-acclaimed portrayal of the actor, singer, and civil rights activist is written and performed by British/Nigerian actor Tayo Aluko. In this concert he sings some of Robeson's favorite songs, including Old Man River, along with information about the great man's life. In a sold-out performance at the BCA in Boston this past summer he received a long standing ovation, as he did at Carnegie Hall in 2012. His appearances this May are in Glasgow, Scotland, Vancouver, BC, and Milton, MA. Tickets (at door only) are $25/$15 seniors/Free 18 and under. Visit miltoncommunityconcerts.com. 
First Parish Yard Sale
Saturday, June 22nd, 9 am – 1pm
BRING US your gently used furniture, sporting equipment, toys, clothes, books, lawn and garden items, "boutique" clothes, household goods, bicycles, and more…you can declutter and help us raise funds!!
DONATION DROP-OFFS JUNE 1- JUNE 15:
Saturday, June 1st, 9am-12pm
Sunday, June 2nd 9:30-10:15am
Sunday, June 2nd, 11:30am-1pm
Saturday, June 8th, 9am-12pm
Sunday, June 9th. 9:30am-10:15am
Sunday, June 9th, 11:30am-1pm
Tuesday, June 11th- 9am-11pm
Thursday, June 13th, 4-7pm
Friday, June 14th, 9am-11am
Saturday, June 15th, 9am-12pm
WHERE: Drop off your items at the First Parish activities room (basement level) – use the side door near the carriage house parking lot.
If these times don't work for you, email Jen Pinkus (jennifer.pinkus@gmail.com) to arrange an alternate drop-off time. We can also arrange to pick up your items!
Please note: we cannot accept donations of mattresses, bed linens, TVs, cribs, stuffed animals, car seats, underwear, bathing suits, t-shirts, electronics (unless new) and moldy books. Please help our volunteers – make sure your items are clean and in working order.

WE NEED VOLUNTEERS to staff the drop-off times. If you can help, even for a couple of hours, contact Anita Penta (anita.penta@gmail.com).
For more info about the yard sale and volunteer opportunities, email Jennifer Pinkus at jennifer.pinkus@gmail.com
UUA GENERAL ASSEMBLY
Spokane, Washington
June 19-23, 2019
"The Power of We"
General Assembly is the annual business meeting of our denomination, and it's a whole lot more. Inspirational worship services, informative workshops, entertaining programs, and a bustling exhibit hall help make GA an unforgettable experience for the thousands of Unitarian Universalists that attend. Attendees leave with a renewed sense of energy, inspiration, and innovative ideas to take back to their congregations and communities.
Visit uua.org/ga for
• Programming Information
• Registration and Housing
• Financial Aid Information
• Volunteer Opportunities
STAY CONNECTED
Follow First Parish on Facebook and get updates, poems, announcements and more. You'll be glad you did!
CHURCH OFFICE HOURS
Monday – Thursday 10:00 am – 2:00 pm
Other times by appointment
MINISTER OFFICE HOURS
Tuesday – Thursday 10:00 am – 2:00 pm
Other times by appointment
The Church office is closed on Fridays
Sundays through mid June
Worship, 10:30 am in the Meetinghouse
Choir Rehearsal (most Sundays) at 8:45 am
Silent Prayer & Meditation, 9:00am in the Children's Church
EVERY THURSDAY
Silent Prayer & Meditation, 7:00 pm in the Children's Church (Note new time)
SIGN UP GENIUS (formerly known as the Planner)
The link to SignUp Genius is: http://www.signupgenius.com/go/4090d44aca728a02-sunday1
You can sign up for one our our Sunday volunteer positions.