Sunday, April 28, 2019
Worship at 10:00am at the First Congregational Church in Milton at 495 Canton Ave for Union Sunday!
This Sunday First Parish in Milton and the First Congregational Church in Milton will embark on a tradition that is over 100 years old to worship together in what has been named "Union Sunday". This is in response to the fact that both congregations have a history of having once been one faith community at the location of our Meetinghouse. In 1834 there was an irreconcialable theological split. The Unitarians and the Trinitarians parted company, which birthed the second church on the town green, named First Congregational Church in Milton. Union Sunday is a gesture that commemorates the intentional welcome and wish for both congregations to thrive.
The Rev. John Allen and I swap pulpits each year on the Sunday after Easter. This year we will be at the Congregational Church. It's my year to preach. It is a delight to work with the Rev. John Allen and to be encouraging dwelling in diversity.
This is especially important in these times, regarding all the violence against faith communities that is riddling the world. Hundreds killed in Sri Lanka during Easter bombings. Three historically black churches burned in less than two weeks in Louisiana. Fifty people killed at a New Zealand mosque last month, and just months ago, the killing of 11 people at the Tree of Life synagogue in Pittsburgh. There are many more that could be named – far too many.
Now more than ever finding common ground to cherish life and encourage the many languages of this journey is essential. Now more than ever setting aside territorial bravado and tactics of "us" and "them" is crucial. We must choose to do this. One of the principles of Unitarian Universalism is to promote "world community with justice, equity and compassion". This speaks to the discipline of diversity and the practice of humility toward this intricate, miraculous gift of life beyond any single claiming.
Come worship at 10 am at the First Congregational Church this Sunday.
Blessings Be, Lisa
Religious Exploration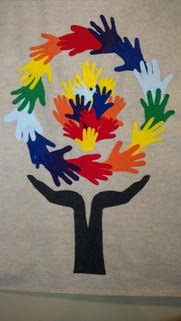 We will be having a joint service next door at First Congregational Church this week. The service will begin at 10:00 am. There will be no religious exploration or nursery caregivers here on Sunday, April 28.
The children made posters for this Saturday's Town of Milton Spring Clean-Up Day. The posters are covered with trash to highlight the need for helpers to keep Milton beautiful! Hope you can be one of them from 9am – 12 noon on April 27. Currently planned locations include Pine Tree Brook Path, the Pope's Pond walking path, and Ryan Park (Boston). The Department of Public Works will supply bags, gloves, and post-cleanup trash pickup.
Register your child or youth! The Religious Exploration Committee requests all families to register your child or youth before attending classes. Please use this link to our online form: RE Registration Form (or paper registration forms are available on the RE bulletin board in the Link hallway).
Youth are encouraged to attend the whole congregation worship service at 10:00 am held next door at the First Congregational Church.
Youth Chat and CAT (Community Activity Time) do not meet this week.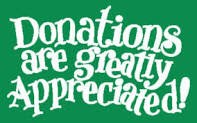 CityReach Boston Donations Needed!
In preparation for the Youth Group's social justice service trip in May, we are seeking donations for the unhoused population that CityReach serves year round. We are collecting the following:
NEW Socks! Need lots!
NEW Underwear! Larger sizes preferred!
New or Gently Used Bags! (Backpacks, fanny packs, tote bags, etc)
Donations will be collected until noon on May 5th. There will be a sign and collection box in the entryway outside the Parish Hall. Please contact us at restaff@fpmilton.org if you have any questions.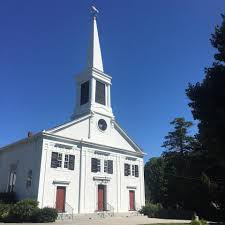 Reminder: Sunday, April 28th, is Union Sunday.
We join the First Congregational Church of Milton-located at 495 Canton Ave- forworship at 10:00am to celebrate our joint heritage.
Events, News and Announcements
Passover Seder and Dinner Tomorrow

Please join us for a Passover Seder on Friday, April 26th, from 6:30 to 8:00pm, celebrating old and new traditions. Our family family friendly seder with a UU spin will feature an overview of the holiday, fun songs and good company. We will share a Passover style meal, including chicken, potatoes and traditional matzoh ball soup.
To complete our potluck, please consider bringing a vegetable main or side, salad, fruit salad, or dessert. In keeping with Passover traditions, we will be avoiding bread and other baked goods.
On Sunday, April 28th at 3pm Milton Community Concerts presents,"A MESSAGE OF MUSIC", a FREE benefit concert featuring the Boston City Singers Tour Choir. This concert of jazz, gospel, and African folk songs will be given by this choir of 35 singers, ages 12-18, from many parts of Greater Boston. An offering will be taken to support fundraising for their upcoming tour of the Czech Republic, Croatia, and Bosnia-Herzegovina. Also performing will be the Croatian musical ensemble PAJDASI. This concert will take place in the First Parish Meetinghouse, and a reception will follow. Visit bostoncitysingers.org ormiltoncommunityconcerts.com.
Beltane Celebration
Sunday, April 28th at 1pm in the First Parish Courtyard
Ah Beltane . . . . flowers,  fertility, fire,  maypoles, dalliances in the dark . . . .few  sabbats  feel  more PAGAN than Beltane.   May 1st might  not be the officialfirst day of Summer on the calendar, but it is certainly a turning point among nature-based faiths. Join the Great Blue Hill CUUPS as we jump the Beltane Fire, whirl and twirl around the May Pole and stomp the ground to awaken Mother Earth. Rain or Shine. We will not have access to kitchen facilities so please bring a snack.
The Mother's Day Walk is a beloved Boston tradition and celebration of our potential to create more peaceful communities.
Every year families from across the state and region walk together toward peace. Join us on Mother's Day to demand dignity and compassion for
all families impacted by murder.

All walkers must register. Registration cost is $10 per walker, however no one will be turned away for lack of funds.
Town Field Park, Dorchester Ave, Fields Corner
Dorchester, MA
Registration Begins: 7:00 am—Meet at church 7:30 am to drive over together, or meet us there
Opening Remarks: 8:00 am
Walk Begins: 8:30 am
Finish at Government Center: approx. 1pm. You don't have to walk it all!
How can you sign up?
Go to https://www.mothersdaywalk4peace.org/ and register as a participant to join in our team, First Parish Milton. As this is a fundraiser, we are also seeking donations.
What is our fundraising goal?
We'd like to be a TEAM OF FAITH and raise $1500 for the Louis D Brown Peace Institute.
Please join us to build a just and healthy world with love and compassion!
Questions?  Contact Elise Henricks 617-306-1608 (cell) orelisemhenricks@gmail.com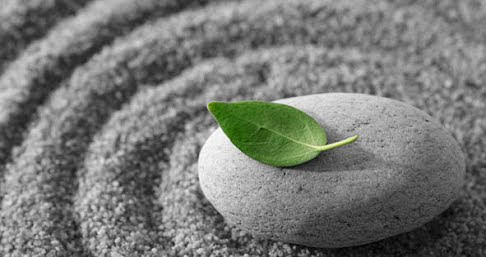 Silent Meditation Cancellation
Silent Meditation is cancelled 4/25-5/14 on both Thursday evenings and Sundays before worship.
Courageous Conversations is a monthly series of dialogue-centered programs on racism and privilege designed to address racial healing and justice in our town. Each month the Courageous Conversations leadership team in partnership with the Milton Interfaith Clergy Association brings together a diverse group of people representing a wide array of life experiences, circumstances, and choices. All events are open to the public—anyone can attend a meeting whether or not they have attended in the past.
Guest Speaker Byron Rushing
When: Wednesday, April 24, from 7:00 PM – 9:00 PM
Where: Milton Public Library, 476 Canton Ave, Milton, MA 02186
Topic: Formerly a member of the Massachusetts House of Representatives, Byron Rushing will present on "51 Years After MLK Jr.'s Assassination: Commemorating A Man and the Movement."
Green Gleanings
MILTON SPRING BIKE-FEST & FIRST PARISH RIDE-IN Saturday, May 4, 10 a.m.-2 p.m., Cunningham Hall
Milton Bicycle Advisory Committee & Sustainable Milton
Annual kids' bicycle sale and safety training; snacks; EV display; rain barrel and composting demos; more! Family-centric fun.
Sunday, May 5, First Parish Church
Ride your bike to church — decorated helmets and wheels welcomed!
Dedication of our bike rack at 11:45 (after church service).
UUA GENERAL ASSEMBLY
Spokane, Washington
June 19-23, 2019
"The Power of We"
General Assembly is the annual business meeting of our denomination, and it's a whole lot more. Inspirational worship services, informative workshops, entertaining programs, and a bustling exhibit hall help make GA an unforgettable experience for the thousands of Unitarian Universalists that attend. Attendees leave with a renewed sense of energy, inspiration, and innovative ideas to take back to their congregations and communities.
Visit uua.org/ga for
• Programming Information
• Registration and Housing
• Financial Aid Information
• Volunteer Opportunities
STAY CONNECTED
Follow First Parish on Facebook and get updates, poems, announcements and more. You'll be glad you did!
CHURCH OFFICE HOURS
Monday – Thursday 10:00 am – 2:00 pm
Other times by appointment
MINISTER OFFICE HOURS
Tuesday – Thursday 10:00 am – 2:00 pm
Other times by appointment
The Church office is closed on Fridays
Sundays through mid June
Worship, 10:30 am in the Meetinghouse
Choir Rehearsal (most Sundays) at 8:45 am
Silent Prayer & Meditation, 9:00am in the Children's Church
EVERY THURSDAY
Silent Prayer & Meditation, 7:00 pm in the Children's Church (Note new time)
SIGN UP GENIUS (formerly known as the Planner)
The link to SignUp Genius is: http://www.signupgenius.com/go/4090d44aca728a02-sunday1
You can sign up for one our our Sunday volunteer positions.