This Week in Virtual Worship
Sunday, April 26th, 2020
Keep On Keeping on
Rev. Lisa Ward 
IMPORTANT CHANGE!
We are switching our live stream format to zoom. With increased social distancing, it will facilitate participation from various locations. Please see the zoom link below. Please log in at 10:20, to give some lead time for the service at 10:30. A zoom greeter will admit you into the zoom room. You will be muted, but you can communicate through the chat box. If you do not have zoom on your computer, please download it ahead of time. It is free. 
Our YouTube account is First Parish in Milton UU.  Please subscribe by hitting the subscribe button on our Youtube channel and you'll get notifications of when new videos are posted.
Please be on the lookout for an Order of Worship which will be emailed to you on Friday, 4/24.
We've added the offering to the service with a new way to give- text to giving! 
Sunday's offering will go to the YMCA.
You can donate anytime between April 23rd and April 26th. See below for  text donation instructions.  It will be good to worship together. Do join us on Sunday if you can.
Below in the Link:
1. Minister's Message
2. RE Message
3. Remembering Ann Hallett
4. Clapping for Medical Professionals
5. Sunday Donation Info
6. Office Q&A
7. Committee Nominations
8. Green Gleanings
9. Volunteer Opportunities
10. Meditation Info
Minister
Rev. Lisa Ward
The sermon theme this week is "Keep on keeping on". Now that we are weeks into shelter in place, many are feeling a new kind of weariness, an exhaustion that feels insurmountable. We can find ways to endure, persevere and re-energize, but it can be daunting. Believe in the possible.
One person who keeps on keeping on is our office manager, Susan Deminico. she has been vital in keeping office operations going. So, I give over the column to hear from Susan.
Office Updates by Susan DeMinico, Office Manager
Hello First Parish! It is my honor to take over a bit of Rev. Lisa's column this week and let you know how the First Parish office staff is doing. First off- we are all healthy, staying safe, and grateful for the ability to still work during these challenging times. The office IS still open. While I am working (mostly)remotely so I can care for my 3 school age children at home, Sherri is in the office, and Kevin is working on projects around the campus.
And projects we have accomplished! In April, we replaced (as was recommended by our insurance company and vote on by congregation) our aging electrical fuse boxes with a modern breaker box system. All of the wiring outside and between the 3 basement boxes, as well as wiring to second floor was redone. Box load was upgraded to handle computers! As the electrical system was a safety issue, we were able to get the work done within Governor Baker's restrictions, keep social distancing for staff and renters (as nursery school closed), and support a local business. Hurray!
In last week's storm, I am sad to report that we lost one of the big old maple trees that was rooted in the playground. The tree was well over 100 years old and had its root system pulled out of the ground by the strength of the wind. Remarkably, as it fell, it hit no wires, cars, or passerbys on Thatcher Street. We preserved a few slices of this historic tree for First Parish- stay tuned for what the creative minds in this congregation have planned!
Our next big project will start in the next month. First Parish did an energy assement with Mass Save last year. They recommended we move to switching all our light fixtures- internal and external to LED fixtures and bulbs. The cost- even with their incentives- was over B&G's budget last year. MassSave however increased their incentive program this spring- and the project is now 100% FREE to the congregation. We're getting the contracts and permits signed ASAP. With the solar panels going up this summer and moving to an all LED campus- First Parish is certainly going green this year!
Finally on a personal note, I wanted to say that this time has certainly caused reflection on what this community means to me. I miss the sounds of the choir rehearsing Sundays, the hustle of coffee hour prep that is always peppered with laugther, the folks that drop in during the week to say hello and talk rather than email. I'm grateful to all of you for treating me as part of the community, even as just an office staffer. Be well!
Susan
Religious Exploration
Note: The Parent Connection Sunday 7:00 pm Zoom gathering has been cancelled due to lack of participation. We welcome feedback on an alternate day and time that might work out better for parent schedules or on an alternate way to connect parents for support and sharing.
Options for Children and Middle Schoolers: Our aim is to offer multiple short virtual programs throughout the week so that families feel connected to each other and to the heartbeat of First Parish Milton. We are exploring the following options:
Show & Tell: Wednesdays at 3:30 pm
Storytime: Tuesdays and Thursdays at 7:00
Middle School Hangout: Tuesdays and Thursdays at 4:00 pm
See the RE family newsletter for more information about each option and the Zoom links to join in. Each session is password protected, participants will be admitted via waiting rooms, private chat will be turned off, and screen sharing and white board use will be restricted to the co-hosts. We will ensure that two adults are present before children or youth are added from the waiting rooms. Please let Laurel know if you need the family newsletter.
We are all learning and adapting to new ways of connecting and sharing. I welcome feedback about what feels possible and helpful as we experiment with virtual RE.
~ Our bodies may not be touching, but our hearts are still connected.
Virtual Youth Chat: All youth should have received Zoom links to join two online Youth Chat sessions each week. Each session will give youth an opportunity to connect and share what is on their hearts and we will play fun group online games. Please let Laurel know if you need the link info.
Bi-weekly sessions are on Thursdays at 7:30 pm and Sundays at 1:00 pm.
Interested in a Netflix Party movie night? Let Laurel or Sara Elizabeth know!
Events, News & Announcements
A ZOOM gathering to honor Ann Hallet will be held for the First Parish Community. Friday, April 24th, 7:00 pm.
This is not an official memorial of Ann Hallett, but a kind of check in and honoring of the loss we feel and the love we can share.   A formal memorial will be planned once we can congregate again.  We do not know when that will be. 
A zoom link was sent to the First Parish community. We will resend the information on Friday.
Here is Ann's obituary listed at the Dolan Funeral Home.  http://www.dolanfuneral.com/2020/04/dr-ann-m-hallett/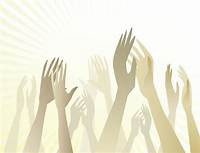 #ClapBecauseWeCare
Friday, April 24th at 7:00 PM Let's come together to show our appreciation for all front-line workers: healthcare professionals, grocery store employees, delivery drivers, cooks, food pantry workers, and more. Come out onto your front step, or open your window, and applaud, ring a bell, or bang some pans together for five minutes to express your appreciation.  Church bells will be rung as well. Post a video of your celebration on social media with the  #ClapBecauseWeCareMiltonand make sure that the video is set to 'public.' Milton Interfaith Clergy Association will be compiling these into a video to share with healthcare workers and others on the front-lines. Let's do this EVERY Friday at 7:00 PM, starting now and until we come through on the other side of this.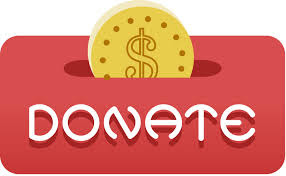 Last Sunday's Donations
Last Sunday, we collected donations for the AFAB-KAFANM. The Association of Haitian Women in Boston is a community-based grassroots organization in Dorchester
Thanks to your generosity, we were able to donate $525.86.
From today 4/23 through 4/26, we are accepting donations for the YMCA. YMCA fitness centers are closed to focus on feeding and caring for children in need, 18 and younger. Several locations are also providing emergency childcare for essential workers and vulnerable children.
HOW TO GIVE: Simply text (617) 539-7576 with the amount that you'd like to give. Do not add words, simply put the amount. You'll get an automatic text message back, asking you to do a 1-time set up to create an account with your credit card/debit number. After the one time set-up, you can simply text the number with an amount to give, and it'll be automatically debited from the account of your choosing. This is contained and safe — it goes directly to a designated First Parish account. We will write one check of the compiled donations to the organization.
Office Q&A
We've gotten a few questions from members this week that we thought we'd answer here- as if one person has them, many do!
1. Can I still send mail to the church?
Absolutely. Sherri is here Monday-Thursday, Susan on weekends. If you are sending checks, please just note that it may take a tad longer to deposit than typical. For staff safety, we are only going to bank 2x a month.
2. Is the Solar Panel Project still slated to start this summer?
Yes. We are in the middle of the permitting process. We are expecting things to go a bit slower than hoped, as ordering materials and gettings permits is more challenging when businesses are on limited hours. However- we are still expecting solar panels up in the summer 2020.
2. Is the Annual Meeting Happening?
YES. More details will be coming out soon.
3. I need a directory. Can I get one?
As long as you are a member or contributing friend, yes. Send an email (office@fpmilton.org) and we'll get a physical copy out to you. Copies are available on the password protected section of the website as well.
Committees at First Parish – Volunteer – Sign Up Now for Next Year
Committees at First Parish – Volunteer – Sign Up Now for Next Year
You may have seen a notice in the LINK back in March about a Committee Fair to be held during Social Hour on Sunday March 29. That event of course never happened. But even with the stay-at-home orders and social distancing mandates, life at First Parish continues to thrive. We are preparing now for our Annual Meeting which will be held via Zoom on Sunday May 17. Details will follow in the LINK in coming weeks. One of the essential features of the Annual Meeting is the election of First Parishioners to our church committees.
When you join a committee you are contributing to the vitality of our community and supporting other FPM members of all ages in times of growth and need. It's also a great way to get to know your fellow Parishioners better. Whether you are new to our faith community or a long-time member, we would love to have you more involved in the meaningful and satisfying work of First Parish. No special knowledge or experience is required.
The Committee Fair would have made it easier for you to find out what each committee does and for the committees to know you're interested. But don't worry, we can help. The committees listed here are looking for members. There are short descriptions of each in our By-laws (click here for a copy)
Buildings & Grounds Committee
Caring Committee
Hospitality Committee
Membership Committee
Music Committee
Personnel Committee
Religious Exploration Committee
Social and Environmental Justice Committee
Worship Committee
Youth Adult Committee (YAC)
If you are interested in helping with any of these committees or to ask any questions you may have, please contact either of us on the Nominating Committee (Paul Casaz and Chris Pitt). If you'd like to help but aren't sure where, we will be happy to help with a suggestion. We're putting committee rosters together now, so please contact us as soon as possible, no later than April 30. Get in on the fun. Volunteer today.
Your Nominating Committee
Paul Casaz – (pcasazhml@gmail.com)
Chris Pitt – (cspitt@comcast.net)
Green Gleanings
Celebrating 50 years  
EVERY DAY IS EARTH DAY
A 3.45 minute film short featuring
GRETA THUNBERG AND GEORGE MONBIOT
"Protect, Restore, and Fund Natural Solutions"
(Thank you, Laurel Whitehouse)
We share UU Principles, upholding especially:
Justice, equity and compassion in human relations
Respect for the interdependent web of all existence of which we are a part.
WHAT CAN WE DO, TOGETHER?
GET INVOLVED ~ COMMIT TO SYSTEMIC CHANGE
YOU HAVE A VOICE ~ VOTE / YOU HAVE INFLUENCE REGARDLESS OF AGE ~ USE IT
WALK THE TALK ~ COMMIT TO NEW HABITS
Other online resources
Earth Day Live– Happening online through Friday, April 24
Virtual events across the USA and world
Resources to Celebrate Earth Day
Boston Public Schools Center for Green Schools
Games, curriculum, videos, arts, events
(Thank you, Andrea Geyling-Moore)
Thank you, First Parish, for planting tree seedlings!!!
Water faithfully
Volunteers needed
IT TAKES A VILLAGE….
FPM Mainspring Lunch program is up and running! We have now completed 3 deliveries to Mainspring thanks to all our generous volunteers! Of course, new volunteers are always welcome to join us! Next two delivery dates are
May 6
May 20
We are asking volunteers to make and contribute 10, 15, or 20 lunches – whatever you can manage! Contact Peter Schneider peterlschneider@gmail.com to sign-up, for detailed instructions, or if you have questions.
Mother's Day VIRTUAL Walk-A-Thon for Peace
First Parish Milton has been participating in the Walk for Peace for many years. We will have a team "virtually walking" again this year and hope you will join us. The Mother's Day Walk for Peace is a celebration of our potential to create more peaceful communities. Every year, families from across the state and region unite toward peace. Join us this Mother's Day online!
For more information or to register for the FPM team, go to the website: http://www.mothersdaywalk4peace.org. Sounds like the registration is a bit complicated so if you have problems, contact Pat Gallivan.
THANK YOU for being part of OUR VILLAGE.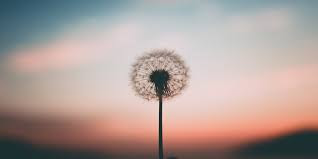 Meditation gather
We have resumed a group meditation practice which will be available
online Sunday mornings at 9am and Thursday evenings at 6pm.
This is a time for us to gather together, in spirit,
even if we are not physically in the same space.
This is a time for quiet reflection:
Some of us practice mindfulness meditation,
others take time to rest in silent prayer,
some choose to simply ease into a shared and peaceful quiet.
If you are interested in joining us please email Tracey Robinson
at tdr02186 @ gmail.com and I will send you an official invitation.