This Week in Worship
Tomorrow!
Tenebrae Service in the Children's Church at 7:30pm.
A meditative service with diminishing light to recognize the death of Jesus.
Sunday, April 21, 2019
Worship at 10:30 am in the Meetinghouse
The Mission Composing Team is combing through the comments, suggestions and responses sent in regards to drafting First Parish Milton's mission statement, to be given an up or down vote by membership at the Annual Meeting on May 19th. This is the last week to send in your responses, as the team will be creating the final version after April 21st, so that it is ready for the warrant that is sent in the beginning of May announcing the Annual Meeting.
If you are a member, and have not yet responded to the survey, please do so before Sunday. A reminder email was sent out on Monday.
The proposed mission statement:
*We welcome all to build a just and healthy world with love and compassion.*
You can contact me or the office or discuss the drafting with the composing team: Elise Henricks, Tracey Robinson, Lisa White, and Bebe Williamson. I will also be available in the Meetinghouse after church service this Sunday for feedback and discussion.
It's important to remember that a mission statement is the overview, the aspiration of our shared engagement as a faith community. Basically, it's the "what" of our organization, and its purpose. The next step, once the mission statement is established, would be the "how", charting out specific actions or angles to embody the mission.

As I have mentioned before, there are three basic aspects to the life of a faith community: spiritual, social and service. So, in approaching the statement, I suggest these guidelines:

Does a word or phrase point to a faith endeavor you want to deepen? (Spiritual)
Is there ample room for community engagement? (Social)
Does it point to a vibrant relationship with the world outside our walls? (Service)

It is good to form this community together.

Blessings Be, Rev. Lisa
Religious Exploration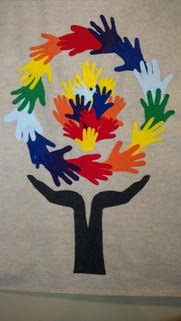 Nursery care will be available from 10:15 to 11:45 am in the Link hallway for infants and toddlers up to age 3.

Religious Exploration for Sunday, April 1: Preschool children through grade 8 will attend the full multigenerational Easter worship service in the Meetinghouse this week.
An Easter Egg Hunt will be led by the Youth after the service on April 21. Please bring your own basket for collecting eggs. Gather in the Parish Hall first for instructions on when and where to hunt.
Parental supervision required!
Youth Yacking for April 21, 2019
Per our Easter tradition, this Sunday the youth will be hiding lots of eggs for the Easter egg hunt! Any and all teenagers are welcome to meet in the youth room at 10:30am to help hide the eggs and in the Parish Hall at 11:30 to guide the little seekers.
CAT (Community Activity Time) does not meet this week.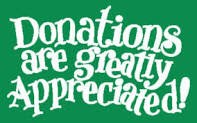 CityReach Boston Donations Needed!
In preparation for the Youth Group's social justice service trip in May, we are seeking donations for the unhoused population that CityReach serves year round. We are collecting the following:
NEW Socks! Need lots!
NEW Underwear! Larger sizes preferred!
New or Gently Used Bags! (Backpacks, fanny packs, tote bags, etc)
Donations will be collected until noon on May 5th. There will be a sign and collection box in the entryway outside the Parish Hall. Please contact us at restaff@fpmilton.org if you have any questions.
MUSIC SELECTIONS
Easter brings an abundance of music to our service. Joined by guest trumpeter Daniel Hirsch, the Meetinghouse Choir will be presenting "Awake Now, Wintry Earth" by J.S. Bach as the Call to Worship. The anthem will be "Joy Fills the Morning" by Antonio Lotti. Soloists Jennifer Sgroe and Peter Smith will join our trumpeter in "A Trumpet Song", by Henry Purcell. And finally, a guest soloist from Venezuela, Ana Mora, will be singing "May Beauty Walk With Us", by Tom Benjamin.
Events, News and Announcements
Tomorrow!
Tenebrae Service in the Children's Church at 7:30pm.
A meditative service with diminishing light to recognize the death of Jesus.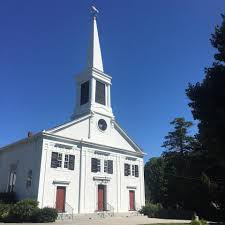 Reminder: next Sunday, April 28th, is Union Sunday.
We join the First Congregational Church of Milton-located at 495 Canton Ave- forworship at 10:00am to celebrate our joint heritage.
Please join us for a Passover Seder on Friday, April 26th, from 6:30 to 8:00pm, celebrating old and new traditions. Our family family friendly seder with a UU spin will feature an overview of the holiday, fun songs and good company. We will share a Passover style meal, including chicken, potatoes and traditional matzoh ball soup.
To complete our potluck, please consider bringing a vegetable main or side, salad, fruit salad, or dessert. In keeping with Passover traditions, we will be avoiding bread and other baked goods
On Sunday, April 28th at 3pm Milton Community Concerts presents,"A MESSAGE OF MUSIC", a FREE benefit concert featuring the Boston City Singers Tour Choir. This concert of jazz, gospel, and African folk songs will be given by this choir of 35 singers, ages 12-18, from many parts of Greater Boston. An offering will be taken to support fundraising for their upcoming tour of the Czech Republic, Croatia, and Bosnia-Herzegovina. Also performing will be the Croatian musical ensemble PAJDASI. This concert will take place in the First Parish Meetinghouse, and a reception will follow. Visit bostoncitysingers.org ormiltoncommunityconcerts.com.
The Mother's Day Walk is a beloved Boston tradition and celebration of our potential to create more peaceful communities.
Every year families from across the state and region walk together toward peace. Join us on Mother's Day to demand dignity and compassion for
all families impacted by murder.

All walkers must register. Registration cost is $10 per walker, however no one will be turned away for lack of funds.
Town Field Park, Dorchester Ave, Fields Corner
Dorchester, MA
Registration Begins: 7:00 am—Meet at church 7:30 am to drive over together, or meet us there
Opening Remarks: 8:00 am
Walk Begins: 8:30 am
Finish at Government Center: approx. 1pm. You don't have to walk it all!
How can you sign up?
Go to https://www.mothersdaywalk4peace.org/ and register as a participant to join in our team, First Parish Milton. As this is a fundraiser, we are also seeking donations.
What is our fundraising goal?
We'd like to be a TEAM OF FAITH and raise $1500 for the Louis D Brown Peace Institute.
Please join us to build a just and healthy world with love and compassion!
Questions? Contact Elise Henricks 617-306-1608 (cell) orelisemhenricks@gmail.com
Circle Social
Springtime on the Porch — Good Friday, April 19, 5:30-ish
Hosts: Tasha and Michael Bello
Wine, Cheese, Appetizers & Conversation — Bring something to share
6 adults; no resident pets; in Randolph (address/directions will be provided). Sign up on sheet on Membership bulletin board outside church library.
Beltane Celebration
Sunday, April 28th at 1pm in the First Parish Courtyard
Ah Beltane . . . . flowers, fertility, fire, maypoles, dalliances in the dark . . . .few sabbats feel more PAGAN than Beltane. May 1st might not be the officialfirst day of Summer on the calendar, but it is certainly a turning point among nature-based faiths. Join the Great Blue Hill CUUPS as we jump the Beltane Fire, whirl and twirl around the May Pole and stomp the ground to awaken Mother Earth. Rain or Shine. We will not have access to kitchen facilities so please bring a snack.
Courageous Conversations is a monthly series of dialogue-centered programs on racism and privilege designed to address racial healing and justice in our town. Each month the Courageous Conversations leadership team in partnership with the Milton Interfaith Clergy Association brings together a diverse group of people representing a wide array of life experiences, circumstances, and choices. All events are open to the public—anyone can attend a meeting whether or not they have attended in the past.
Service Project: Blessing Bags
Topic: Join Courageous Conversations towards Racial Justice in a service project to assemble Blessing Bags for unhoused individuals. In addition to helping assemble the bags which is open to all family members young and old we are also looking for donations of individual sized personal care items like shampoo, conditioner, soap, toothbrushes, toothpaste, Qtips, bandaids, individual snacks and juice boxes.
When: Friday, April 19th, from 9:00 AM – 11:00 AM
Where: Parkway United Methodist Church, 158 Blue Hills Parkway, Milton, MA 02186
Guest Speaker Byron Rushing
When: Wednesday, April 24, from 7:00 PM – 9:00 PM
Where: Milton Public Library, 476 Canton Ave, Milton, MA 02186
Topic: Formerly a member of the Massachusetts House of Representatives, Byron Rushing will present on "51 Years After MLK Jr.'s Assassination: Commemorating A Man and the Movement."
Green Gleanings
Don't Dump Drugs! National Prescription Drug Take Back Day is Saturday, April 27, 10 a.m.- 2 p.m. Give your medicine cabinet a spring cleaning! Bring all unfinished, unused, or expired prescription drugs to Milton Police Station, 40 Highland Street — no questions asked. Proper disposal of unused drugs saves lives from accidental poisoning, misuse, and overdose — not to mention environmental/wildlife degradation when flushed into the water system. [Actually, there's a secured drug collection receptacle in the police station lobby so you can deliver ANY time, however, April 27 is a major national event sponsored by the Department of Justice.)
UUA GENERAL ASSEMBLY
Spokane, Washington
June 19-23, 2019
"The Power of We"
General Assembly is the annual business meeting of our denomination, and it's a whole lot more. Inspirational worship services, informative workshops, entertaining programs, and a bustling exhibit hall help make GA an unforgettable experience for the thousands of Unitarian Universalists that attend. Attendees leave with a renewed sense of energy, inspiration, and innovative ideas to take back to their congregations and communities.
Visit uua.org/ga for
• Programming Information
• Registration and Housing
• Financial Aid Information
• Volunteer Opportunities
STAY CONNECTED
Follow First Parish on Facebook and get updates, poems, announcements and more. You'll be glad you did!
CHURCH OFFICE HOURS
Monday – Thursday 10:00 am – 2:00 pm
Other times by appointment
MINISTER OFFICE HOURS
Tuesday – Thursday 10:00 am – 2:00 pm
Other times by appointment
The Church office is closed on Fridays
Sundays through mid June
Worship, 10:30 am in the Meetinghouse
Choir Rehearsal (most Sundays) at 8:45 am
Silent Prayer & Meditation, 9:00am in the Children's Church
EVERY THURSDAY
Silent Prayer & Meditation, 7:00 pm in the Children's Church (Note new time)
SIGN UP GENIUS (formerly known as the Planner)
The link to SignUp Genius is: http://www.signupgenius.com/go/4090d44aca728a02-sunday1
You can sign up for one our our Sunday volunteer positions.