This Week in Virtual Worship
April 18, 2021
"Architect of our Own Inner Healing"
Facilitated by: Chaplain Clementina Chery
Worship Associate: Elise Henricks
Faith Reflection: Christopher Clifford
Music: Tim Steele
Audio Engineer: Madeleine Miller
Virtual Social Hour Host: Amy Kavadlo
Please see the zoom link below. Please log in at 10:20, to give some lead time for the service at 10:30. You will be muted, but you can communicate through the chat box. If you do not have zoom on your computer, please download it ahead of time. It is free.
Please be on the lookout for an Order of Worship which will be emailed to you on Friday, 4/16
​Today's offering will go to the Louis D Brown Institute. The Mother's Day Walk for Peace is a beloved Boston (and FPM) tradition and celebration of our potential to create more peaceful communities. It is the Louis D. Brown Peace Institute's largest fundraising event to support their services, advocacy and training.
We will continue having a social hour after services. Just stay on the Zoom worship call. It will be good to worship together. Do join us on Sunday if you can!
It is such a joy to have Susan back from medical leave. And as is her style, she's right back in, supporting church leadership with trustworthy, responsive church administration. Susan has requested an opportunity to send a note to the congregation. Please see her message below. Welcome back, Susan! blessings,
Rev. Lisa
Dear First Parish, Many of you know that I am rarely speechless. I've written and rewritten this column a dozen times. But it all came back to this- Thank you. Thank you for the cards. The prayers for strength and clarity. For giving me space to heal. For The wonderful meals that appeared at my house with so much thought and love.  I am doggedly tough and knew I would emotionally and  physically get through this tough spell. My husband and I have been together nearly 18 years- I knew he would continue to be my rock in the storm. But I worried most about my kids; it's hard to process mom being sick when you're 9, 7, and 5 years old. But a remarkable thing happened. As we welcomed meals from so many of you- who they have never met- they asked- who is this person? And inevitably, I found I had a fun story or fact about each and everyone of you. (This person had coolest job ever- a librarian! This person works at your favorite radio station!). It was comforting that we could share something about you and offer a prayer to the universe for your kind hearts. It made us feel like we weren't in this alone. They saw first hand what community meant, and how much we can indeed help each other. It was so much more than a card or a meal. In a period of so much uncertainty, you all held us together in a way that thank you will never suffice. But thank you- from all of us.
Susan, Brian, Holden, Henry and Bridget
Religious Exploration
Family Spirit Circle: Family Spirit Circle packets will be delivered this weekend on the theme of the power of Prayer. Praying can connect us to our deepest selves to gather inspiration, healing, and courage, and to acknowledge our missteps, successes and joys. A regular prayer practice is part of many world religions and prayer is expressed in many ways and words.
Email fpmiltonre@gmail.com if you need the family spirit circle newsletter or would like to be added to our distribution list of RE families.
Minecraft for All Ages: Minecraft is over for the spring and summer seasons as we all head outdoors on Sunday afternoons. A huge thank you to Bridget Sitkoff for hosting the sessions and sharing her Minecraft server skills with us!
Middle and High School Youth: Three social justice/climate justice options for youth this spring are: (1) Youth are encouraged to attend the Getting to Zero conversations online on April 21 and May 5. (2) Join the GreenUp Milton! litter collection effort on May 1. See the social justice column later in this newsletter for more info. (3) The 25 Days of Walking campaign in support of the 25th Louis D. Brown Peace Institute's Motherhood March for Peace is underway but it is not too late to join! Youth are encouraged to join the campaign for as many events as possible (the 25 days are from April 5 to May 7, with an online finale on May 9th at 9:00 am).
We welcome suggestions for youth programming opportunities, especially regarding possible social justice youth activities.
[In-person religious exploration programs are suspended until we are able to gather together safely. There will be no Sunday morning nursery care, classroom programming, or youth group activities at First Parish Milton while worship services remain virtual only. Fear not! Religious exploration is continuing as we experiment with new ideas and approaches in this time of liminal space.]
~ Our bodies may not be touching, but our hearts are still connected.
MUSIC THIS WEEK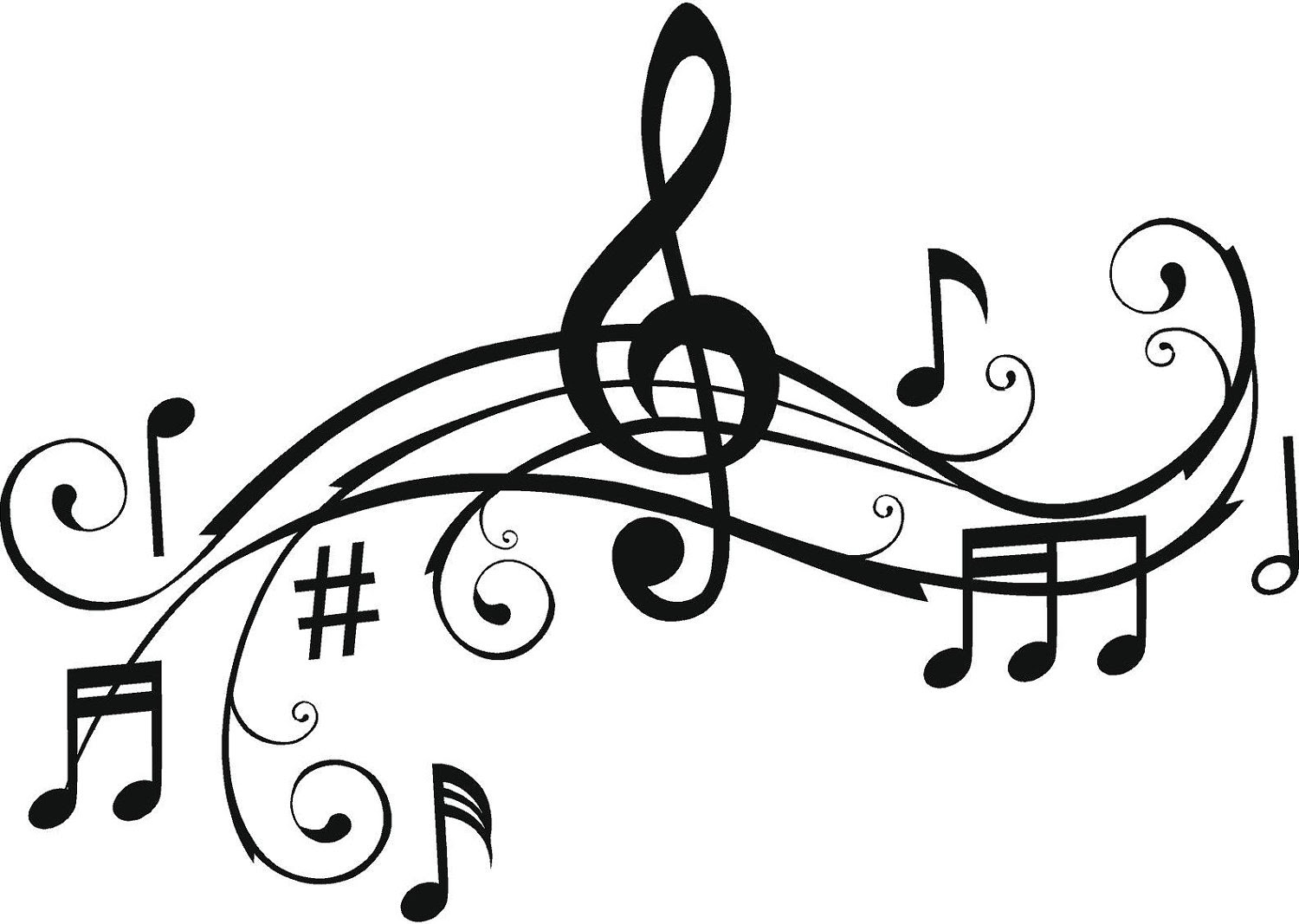 This Sunday Pat Neves and Guy Pugh will join with two singers from FirstCongregational Church on a quartet based on the Hebrew round, "How Good ItIs". Grace Allendorf will also be singing "Draw the Circle Wide", by GordonLight.
MILTON COMMUNITY CONCERTS
Thank you to all who attended last Sunday's livestream concert, "Lifting
Our Voices: Songs of Struggle and Hope by African American Composers", with guest speaker Congresswoman Ayanna Pressley. If you weren't able to attend, you still have the opportunity (until May 11th) to log in any time to enjoy it. You will be supporting the Neponset Neighbors Together Fund when you do. The final livestream concert will be coming in less than a month, on Mother's Day, May 9th: "Music She Wrote: Songs By and About Women".
Table of Contents
For Events, News and Announcements
1. Guest Speaker Chaplain Clementina Chéry
2. Virtual Choir
3. Tree Saplings
4. Church Event: Racial Justice Conversations
5. Church Event: Weekly Meditation
6. Worship Committe News
7. Environmental Committe News
8. Social and Environmental Justice Committee News
9.    Membership Committe News
Events, News & Announcements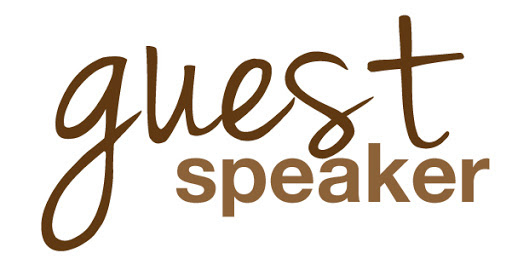 Chaplain Clementina Chéry
Founder, President and CEO of Louis D. Brown Institute
Chaplain Clementina (Tina) Chéry is the founder, President and CEO of the Louis D. Brown Peace Institute, a center of healing, teaching, and learning for families and communities impacted by murder, trauma, grief, and loss. Chéry founded the Peace Institute in 1994 in Boston, Massachusetts after the murder of her 15-year-old son Louis. For more than 25 years, Chéry has used her experience as a survivor to serve families impacted by murder, advocate for survivors of violent crimes, and develop best practices for homicide response.
In Sunday's sermom, "Architect of Our Own Inner Healing" Chaplain Chery will walk through the journey of being the architect of her own inner healing.
For over 25 years the Peace Institute staff have sustained themselves and done hard and challenging work by first looking inward with our own healing guided by seven core principles Love, Unity, Faith, Hope, Courage, Justice and Forgiveness.
Join Us in Song Sign up by April 18th Ever wonder how virtual choirs work? Have some fun and virtually join theFP choir and other members in creating music for our May 2nd service. We'llbe singing "Gather the Spirit" created within Songalong, an app that wasco-developed by former First Parish member Mike LeFleur.  You don't have toread music or worry if you're "good enough". When it's final, there'sbeauty and richness in the diversity of all voices. What do you need?    –    Laptop or PC with a camera (sorry phones and ipads won't work)   –    Headphones (preferably wired ones, not bluetooth earbuds)   –    Google Chrome browser   –    Time for yourself to practice and record a short and simple song between   4/18 and 4/25   –    Note: *Kids invited but will need to sing with a parent or guardian in   their video. *  If you have or need access to the above and are interested in joining us,reach out to Pat Neves by* 4/18* at pjneves7@gmail.com with any questions andto sign up. A link with instructions will be sent out to volunteers.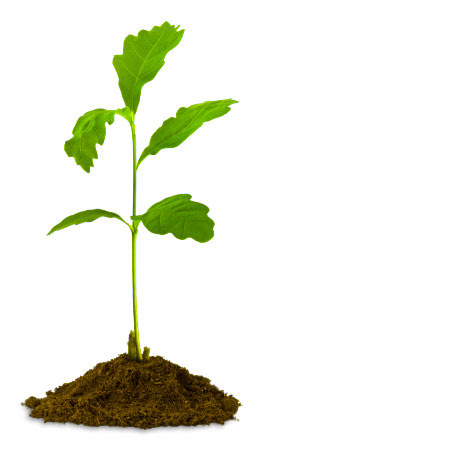 TREE SAPLINGS ARE HERE
Our beautiful tree and shrub saplings have arrived! They look strong and healthy, plus some are already budding. We will be distributing them this Sunday (April 18) between 12-1:30 at the Carriage House. If anyone is still interested in reserving one, please contact Cynthia Guise at clguise@comcast.net by Saturday morning. Happy Planting!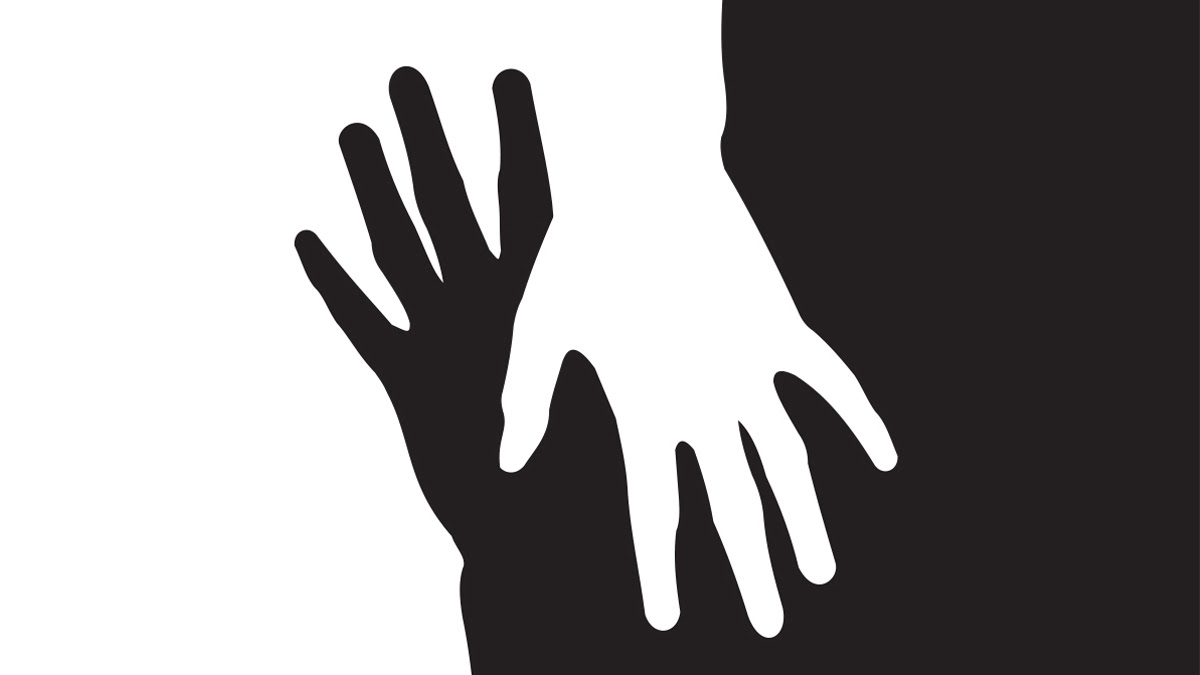 Racial Justice Focus GroupConversations by Zoom with Rev. Lisa, Timothy Ellis and Debbie Alsebaimeets on the 2nd & 4th Wednesdays monthly
All are Welcome! Next Session: Wednesday, April 28th, 7:00pm – 8:30 pm
This focus group has been meeting since August. Each session is rich with stories, insights, questions, learning, re-learning, sharing of resources, sharing of wisdom. Each session stands alone, so you are welcome to attend at any meeting. Consistent attendance helps deepen trust and exploration. Dismantling systemic racism in ourselves and communities occurs incrementally, discovery by discovery. We recognize the importance of this life-long journey toward transformation and that it is a shared endeavor.  Contact the office to receive the zoom link: office@fpmilton.org.
Meditation
All are welcome to join for 30 minutes of silent meditation/prayer on:
Thursday evenings at 6:45 pm-7:15 pm
Sunday mornings at 9:30am
Newcomers and friends welcome.
Please contact Tracey at tdr02186@gmail.com if you have questions or want to join us!
Worship Committee News
SUMMER SERVICES
Have you ever thought of planning and leading a summer service (shorter, more informal, more personal)? Some of you have done it and enjoyed it so much that you did it again! You might want to pair up with someone and do it together. Please send us (c/o Penny) your first and second choice of summer Sundays, from 6/27 through 9/5, and a possible title for your service. We'd love to hear from you by May 1.
Thank you!
Elise Henricks-elisemhenricks@gmail.com
Penny Partridge-ppartridge9@icloud.com
P.S. As of now, we think our summer services will take place in our main sanctuary – spread out, masked – with an option to watch it livestreamed. Lay leaders and their assistants will need to be at the church.
From S&EJ Committee: Environmental News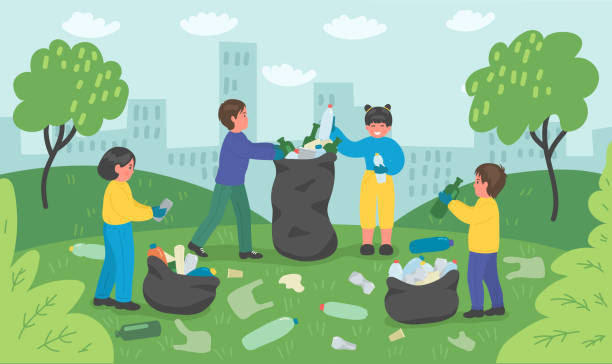 GreenUp Milton!May Day WeekendSaturday, May 1st, Milton residents have the opportunity to "greenup" townparks, streets, and roadways. If you would like to join *GreenUp Milton!*as a team, a family, or an individual, register in advance on the town'swebsite (link below). Trash bags will be provided — details online.Litter can be collected Sunday but all bags must be deposited at designateddrop-off sites before Monday, May 3 for DPW collection. There is no raindate. To register: Green Up Sign Up Protect yourself and others by wearing a mask (required). Other tips:Dress appropriately (long sleeves and pant-legs, work gloves, brightlycolored if on a busy street…); Stay hydrated; Protect against sunexposure; Know what poison ivy/oak looks like; Do a tick-check after!!!
______________________________________
"Getting to Zero"
 "Getting to Zero" declares our intention. First Parish Milton's Social and Environmental Justice Committee plans to propose this intention — to become Net Zero by 2035 — for a vote at the church's Annual Meeting in May 16. In advance of the Annual Meeting, we will learn together through a 3-part virtual discussion series on what it means to become "net zero" and how to live more sustainably. All workshops are being recorded – contact Tracey – tdr02186 at gmail.com for links to past recordings.  This is a critical issue, not only for our church but for our community, climate, and planet. Each session stands on its own, so we invite you to zoom in to as many sessins as you can. Join us on this educational journey so that you will be prepared to vote on May 16.  Save the Dates: Wednesday April 21st 6:30pm-7:30pmGetting to Zero 102:  What's involved & learning from other congregations.  You still have time to contribute to our survey!  We want to hear from YOU! Survey Link
Wednesday May 5th 6:30pm-7:30pm
Getting to Zero 103:  Process and next steps.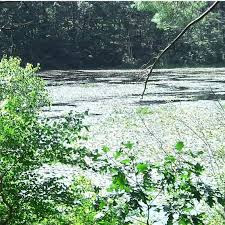 Online Speaker Series for April
Climate Change in the Blue Hills
The Blue Hills Climate Action Coalition invites the community to explore how climate change will alter the Blue Hills and surrounding communities. Experts from organizations in and around the park will reveal how the warming climate will affect the watershed, woodlands, birds, food production and other flora and fauna of the Blue Hills area. To sign up for the Zoom link, visit https://www.bluehillsclimateaction.org/get-involved
The series' aim is to raise public awareness about the local impacts of climate change and
showcase the groups in the Blue Hills area working to address them. Each lecture will take place at 6:30 pm
TODAY Thursday, April 15
At the Foot of the Hills: Water and Watersheds in a Warming World
Neponset River Watershed Association (NepRWA)
Climate change is here, and waterways like the Neponset River and the neighborhoods around them are already seeing real impacts. NepRWA Executive Director, Ian Cooke, and Advocacy Director, Kerry Snyder, will discuss the major "water changes" that communities face, the risks they pose, and the potential local solutions to protect the environment, and public health and safety.
Next one is:
Thursday, April 29th
Wetlands and Vernal Pools of the Blue Hills: Who lives there,
what do they do, and how will climate change affect these species?
Friends of the Blue Hills
From your Social and Environmental Justice Committee
From S&EJ: Social Action Committee News
Please see below all the programs and events the Social and Environmental Justice Committee is offering in the next few weeks.
We are STILL IN NEED OF VOLUNTEERS for Wednesday, April 21st. Volunteers acquire food and pack 10 lunches and deliver to the church between 12:45-1pm on Delivery day. One team lead drives all the lunches to the shelter in Brockton.
If you can help, please contact Peter Schneider at peterlschneider@gmail.com for instructions or if you already know the drill, signup on our schedule Mainspring SignupGenius – please indicate number of lunches you will bring.
Fair Foods is a non-profit program that rescues fresh produce that would otherwise be wasted and uses it to feed our communities. We volunteer together unloading and sorting food and packing bags on the 2nd Saturday of every month. The next volunteer time is Saturday, May 8th.  If you want to volunteer please signup on Signup Genius by Thursday evening before the event. Start time and locations vary depending on Fair Foods' needs, but typically start between 8:00 and 10 a.m. at Fair Foods' warehouse in South Boston. Please wear a mask and bring gloves if you have them. You can sign up to volunteer on Signup Genius.  Any questions or for more information contact Tony Dutzik at tdutzik@gmail.com
This year, the Social and Environmental Justice Committee is coordinating our participation in the Louis D. Brown (Virtual) Mother's Day Walk for Peace. It is the 25th anniversary of this event and it will be celebrated on May 9th.
The Louis D. Brown Peace Institute serves as a center of Healing, Teaching and Learning for families and communities impacted by murder, trauma, grief and loss. This walk is a powerful tradition and celebration for the community to come together to honor those we have lost.