This Week in Worship
Sunday, March 8th, 2020
The Art of the Give-Away
A way to encounter abundance
Minister
Rev. Lisa Ward
I and a couple parishioners had the opportunity to attend an Interfaith Prayer and Planning Breakfast for the Louis D. Brown Peace Institute's Mother's Day Walk for Peace yesterday.
This is an event that First Parish of Milton has been involved with for many years. The Peace Institute is celebrating its 24th Mother's Day Peace March this year.
Peace Institute Founder Tina Chery eloquently shared her vision for the ongoing work of the Institute in serving families and communities impacted by murder, trauma, grief and loss. This important work has blessedly served families primarily in Roxbury, Dorchester, and Mattapan; though the ripple effect expands out far beyond these communities. In fact, organizers in other states have contacted the Peace Institute for guidance.
What is important about this march is that we embody our travelling with our neighbors. We deepen the understanding of the need for support in communities and for advocacy against violence when we share simple moments of recognition, side by side, step by step.
Last year, First Parish in Milton gathered around 30 people. joining hundreds to walk some or all of the way, beginning at 8:30 am. This year I will walk for an hour and then return to lead our worship service. I invite you to walk with me and with the many parishioners who have walked year after year. It's a wonderful way to honor mothers and the nurturing of humanity.
Let's double our number this year. Stay tuned for information, but for now, put it on your calendar: an uplifting Mother's Day walk, of whatever distance, in solidarity for a just and healthy world.
Blessings Be, Rev. Lisa
Stuart M. V. S. Ryerse  will be leading the music service this Sunday.
Religious Exploration
Nursery care will be available from 10:15 to 11:45 am in the Link hallway for infants and toddlers up through age 3.
Religious Exploration classes will meet on Sunday, March 8. All children from preschool through grade 7 will begin in the Meetinghouse and then move downstairs to their classrooms.
Preschool through grade 1 will be enjoying Spirit Play in the Preschool classroom. The story this week will be King Solomon and the Otter for Principle #6 We should work for a peaceful, fair, and free world.
Grades 2 through 4 will be focusing on Principle 4: Each person must be free to search for what is true and right in life this week as part of the Passages program, meeting in the Primary classroom.
Grades 5 through 7 will be continuing the two-year Friends and Neighbors curriculum, learning about various faith traditions. This week the group will continue their exploration of Buddhism and meditation. This group meets in the Activity room.
Grade 8 is participating in the Coming of Age program this year.
Youth Chat (for grades 8 through 12) will meet at its normal time on Sunday, March 8th. Youth are invited to arrive between 10am and 10:30am to settle in, play games, and make themselves a warm morning beverage. Class will go from 10:30am to 11:30am and will focus on planning the final bits and pieces for next week's youth led worship service!
Coming of Age (for grades 8 through 10) will be meeting on Sunday, March 8th at their normal time of 12pm to 1:30pm. We will be discussing what it's like to make an altar as well as the issues of life, death, and the afterlife.
Youth Group Overnight
All youth are invited to a sleepover at First Parish on Saturday, March 14th at 8pm in preparation for the youth led worship service happening the next morning! We will be tying up some loose ends and rehearsing elements of the next day's service as well as playing games and generally having fun together as a community! Youth are invited to bring snacks and drinks to share and are also asked to bring a sleeping bag, toiletries, and an appropriate change of clothing for leading service the next day.
We are still in need of adult chaperones and confirmed youth attendees. Please contact Laurel or Sara Elizabeth as soon as possible to let them know whether or not your youth will be attending and if you are available to help.
Youth Led Worship Service
The Youth Group will be leading their annual youth led worship service on Sunday, March 15th. Youth are encouraged to attend the sleepover the night before for bonding, extra time for preparation, and the easiest commute possible in the morning! (Guaranteed no traffic between the Parish Hall and the Meeting House!) However, youth not attending the preceding overnight are invited to join Sunday morning starting at 8:45am. Please let Laurel or Sara Elizabeth know if you have any questions.
Upcoming Dates to Note:
· 4/12 Easter Sunday – Youth hide the Easter eggs for the annual Easter egg hunt
· 4/26 UU Heritage Walking Trip in Downtown Boston
· 5/1 Coming of Age Celebration Potluck
·         5/3 Coming of Age Worship Service
Events, News & Announcements
Daylight Savings Time begins on Sunday, March 8th at 2:00am.  Do not forget to set your clocks ahead one hour.
REMINDER – This Sunday is COMMITMENT SUNDAY
This Sunday March 8 is the highlight of the Annual Budget Drive phase of our Stewardship program at First Parish. We will gather to celebrate the generous financial contributions of our members and friends – regardless of the amount – to support the work of our Church in the coming church year.
If your family has already submitted a pledge form, we will have a copy of it in an envelope to give to you as you come into church. If you have not yet submitted your pledge, we will have Pledge Forms at the ready that you can complete before the service.
During the Worship Service, there will be a ceremonial procession during which all families together will bring their pledges forward to the front of the Meetinghouse and place them in a large communal chalice, celebrating that we come together to support the life and outreach of our faith community. Each family that processes will receive a small thank you token. Don't miss out!
And remember, this Sunday is also the start of Daylight Savings Time – don't be late!!
Thank You, from Your Stewardship Committee and Your fellow Members and Friends.
First Parish Auction 2020:"Spring for Good!"
Auction Item of the Week – A Vacation Home!
It's less than a month to the FP Auction and it's time to tempt!
"By the Sea, by the Sea, by the Beautiful Sea!" Amanda Tobey and Kate Collins are generously offering their vacation home in Falmouth, MA to lucky holiday-seeking FP-ers. This property is one of a few homes that will be auctioned in a few weeks.
Start making vacation plans now and come prepared to bid at the FP Auction!
Please feel free to bring friends to this wonderful event !
Donations of all kinds are still being accepted. Please contribute for a successful FUNdraiser!
Contact Lynne Stack at lmstack258@gmail.com or Mallory Digges at maldigges@gmail.com
Thank you in advance!
PLAN YOUR OWN MEMORIAL SERVICE
March 7 — 1 – 3:30
Facilitator: Rev. Lisa Ward
A true gift that you can give your loved ones is to offer suggestions for planning your memorial service. At a time when they will be struggling with grief, some clarity supports their gathering to honor your life. We will walk through several possible aspects of a memorial service, offer resources and devote time to explore your unique being – your unique voice.
Please rsvp to the office: office@fpmilton.org, if you plan on attending.
Collage Art Reception to Meet the Artists
Sunday, March 8th during coffee social hour after worship service-11:30am
Welcome the artists and other folks from Winter Valley, a non -profit retirement community just down the road. Liz O'Rourke is the Activities Director there and she made this show possible for us to enjoy.
Price List for Artwork that is for SALE:
Abe Salzman
Red $550., Jazz $750, Show Biz $550,
Empire State Building $650. The Empress NFS.
Mary Douglas
Untitled $100 each.
Charlene McLellan
Fab Faces $100, Hangover $50
Art Rocks by Abe Salzman
Small Rocks $15
Medium Rocks $20
Large Rocks $25
X-Large Rocks $30
Comments/inquiries: Call Liz, Winter Valley Activities Director 617-898-2030 or email: lorourke@mreinc.org
Contact Liz if interested in Bob Turner's work.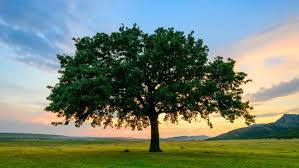 EXPLORING AGING TOGETHER
Second and Fourth Wednesdays of the Month
11 am to 1 pm, (Bring a Bag Lunch)
Chase Parlor (next to the kitchen)
Open Meeting. Come when you can. Newcomers welcome.
Next Session: March 11th
What can we learn from each other as we age? We all have stories within us of facing the unknown and navigating changes, of adjusting to loss and appreciating what's before us. We will meet twice a month to share our wisdom, our queries, and our wonderings.  Each session will focus around a theme. More questions?  Contact Penny Partridge at ppartridge9@icloud.com.
Circle Suppers
Bring a dish to pass and enjoy an evening meal in someone's home with fellow parishioners! No agenda– just a pleasant evening and conversation. Members and non-members alike are welcome. Suppers are planned for the following dates at the home of Myrtle Flight (in Milton).
Sunday, March 15, 5 – 8 PM
Monday, April 13, 6 – 9 PM
Sign up during coffee hour following any Sunday service, or contact Dianna Wilson (857-251-2485) or Richard Venable (617-792-4124).
Theology On Tap Returns
Location TBD
Thursday, March 19th, 2020
6:00pm – 7:30pm
Join fellow First Parishioners for a lively and informative discussion around current challenges – moral, social, religious, etc.
This will be the third Theology on Tap offering. Those who attended the gathering last November found it interesting, compelling, and delicious. We enjoyed beverages and sustenance (Dutch treat) as well as conversation.
Please RSVP to Dottie Pitt at philoumar75@gmail.com if you plan to attend. If you have a question you would like to pose to the group, please email your question to Dottie.
Join the First Parish CUUPS as we welcome Spring!
Saturday, March 21, 3:00pm-6:00pm Parish Hall
Ostara, the Vernal Equinox, represents the first day of Spring.  This is the time of balance between the hours of daylight and darkness as Mother Earth awakens from Her long winter's sleep and life springs forth from death.  It is a time of new beginnings, seeds, and paths. Celebrate a renewed sense of energy and focus with thoughts of warm days and bright flowers.  We'll honor the end of Winter, rejoice in the arrival of Spring, and plant the hopes of the new season. Pot Luck social hour to follow.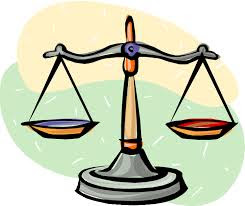 IMMIGRATION JUSTICE: LISTEN, LEARN, AND LEAN IN
Our Social and Environmental Justice Committee has been exploring a range of issues faced by immigrants and refugees in the world today. Immigration Justice requires us to understand and confront a complex set of challenging issues and problems. This spring, we will invite members of our community to LISTEN, LEARN, and LEAN IN to grow a better understanding of how we can advance Immigration Justice, locally and nationally.
The SJC was thrilled to hear about the upcoming Milton Community Concert, "Immigrant Voices," which complements our planning for events focused on Immigration Justice. We encourage all to LISTEN, LEARN, and LEAN IN by attending as many upcoming events as possible:
Sunday, March 22, 12 Noon in the Parish Hall: Professor Hillary Farber
will present a firsthand account of her time working on the
U.S./Mexcio border
Saturday, April 4, 7 pm in the Meeting House: Immigrant Voices
featuring VOCI ANGELICA TRIO
More to come this spring…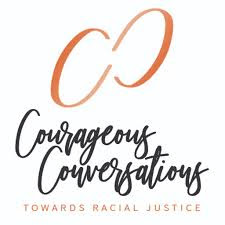 Part 3: Looking at the Family – Race • Health • Impact

Time: Tues, March 24th, 7:00 PM – 9:00 PM
Location: St. Michael's (112 Randolph Avenue, Milton, MA 02186)
We will discuss topics related to families of color receiving health care: maternal health, pediatrics, men's health, and mental health.
Advance registration will be required, so please RSVP here or e-mail courageousconversationsmilton@gmail.com.
SAVE THE DATE !!!
Sunday, April 19th at 3pm — "A Hundred Thousand Days of Light", a free Gala Benefit Concert by international soprano Barbara Quintilliani and pianist Stewart Robert Schroeder.
Milton Community Concerts will share 50% of the proceeds from a free-will offereing with BIJAN Boston (Boston Immigration Justice Accompaniment Network), a volunteer-powered statewise organization working to reduce the escalating harm of our immigration system in matters of family separation, detention, and asylum.
Solar Panel Talking Points!!
• First Parish Congregation has chosen to raise contributions to place 193 – 63KW Solar Panels on First Parish Roofs in the Summer of 2020. Funds will also be raised for the electrical infrastructure upgrade necessary for accommodation of the panels and to bring First Parish up to current electrical standards.
• The First Parish Solar Panel Program is a good way for those unable to install panels on their property to participate in efforts to lower carbon in the world's atmosphere. Thus far 71 3/4 panels have been sold !
* The power created will be eliminating First Parish's electric bills.
* Excess power will be sold at a discount to area nonprofits whose values align with First Parish's mission.
• A personally significant donation is encouraged however big or small and by whatever terms the donor wishes during this three year legacy campaign.
• When possible payments are encouraged now as this will reduce the funds to be borrowed from the Parish Endowment.
• Donors may write checks and drop them in Sunday Service collection basket or the gray box outside the office but please WRITE: "SOLAR PLEDGE" IN THE CHECK MEMO, so that funds won't be mistakenly put towards a donor's Stewardship pledge. Donors also may pay yearly or monthly for up to 3 years.
• There will be a Solar Panel Legacy Recognition Installation (SPLR). To be recognized on the SPLR installation, we will place up to four names on one panel –meaning a $200 donation will guarantee your name placed on the SPLR installation.
• Please fill out the Solar Panel Donor form stipulating the details of your contribution and the name or names to be assigned to the Solar Panel Legacy Recognition Installation.
• Be sure to see the graphics showing the completed solar panel installation and ideas for the Solar Panel Legacy Recognition Installation in the Parish Hall at coffee hour.
June 24, 2020-June 29, 2020, Providence RI
Early Bird Registration is now Open!
Click here for more information.
Snow Cancellation Information:
If the Milton Public Schools close for snow, so does First Parish. Sundays we realize are trickier. We will call it by 8 a.m. on Sunday. Look for cancellations in three places. If you don't see cancellation information, we are open.
~Channel 5, WCVB television. Look for First Parish – Milton. Check their website if you want to get automatic, direct notification through the TV station. www.wcvb.com.
~Check our Facebook page. First Parish Milton UU. We will post cancellations there. Our Facebook page also feeds our Twitter account @FPMilton.
~Check our website, www.fpmilton.org.  We put a banner on the home page with closing information.