This Week in Worship
Sunday, March 1st, 2020
Leap of Faith  With the familiar phrase, "leap and the ground will follow", we take chances to bring about what we hope to see thrive.
Minister
Rev. Lisa Ward
So, I'm a "born and bred" Unitarian Universalist who wasn't even aware of the tradition of Lent before going to Seminary in my early thirties. Recently, however, I welcome the spiritual discipline that a mindful release of habit can offer. It can help one notice new things, new ways of being. It can help one cherish that which was taken for granted. It can help one see that we can often live with less. It can help one understand, perhaps just a little more, what those who live with less experience. And it's helpful to know that others are practicing the discipline as well in their own way.
For example, last year, to commemorate the 400th anniversary of the commencement of forced African migration to this country, I refrained from eating sugar. Cane sugar was one of the main economic justifications for slave labor. It was a small gesture to remind me both how much sugar is in our processed foods and culture, and how enjoying this product carries a history to be remembered, a way of being that still has ramifications in our socio-economic society. I thought that this might help me embody that understanding a little more.
This year, I'm trying something a little different and have no idea how successful I will be. I've decided for the next 40 days I will mindfully release needing others to see things my way. This doesn't mean I will stop having opinions or cease to try and influence someone with my point of view. It's more on the line of a forgiveness practice, a letting go and letting be. Am I waiting for someone to apologize for something they did? If so, let it go. Clearly they don't see things the way I do. Am I waiting for someone to finally get my political point of view? If so, let them be. I'll just keep working on what I feel is important and find coalition. Am I waiting for what's owed me (fiscally or emotionally)? If so, get clarity around it. Settle up or let it go.
A gem of wisdom that is in our culture comes from the 12 step programs: "God grant me the serenity to accept the things I cannot change, to change the things that I can, and the wisdom to know the difference." This year's mindful practice, I hope, might give me a bit more clarity on knowing the difference.
Blessings Be, Rev. Lisa
There will be NO Silent Prayer and Meditation on Feb 27th or March 1st.
This Sunday the Meetinghouse Choir will be singing an arrangement of a traditional UU song, "We Shall Not Be Moved", arranged by Michael Holmes. Two familiar tunes will also be sung during the service, arrangements of "Somewhere Over the Rainbow" for treble quartet and a duet arrangement of "Gift to be Simple".
Religious Exploration
Nursery care will be available from 10:15 to 11:45 am in the Link hallway for infants and toddlers up through age 3.
Religious Exploration for Sunday, March 1: All children from preschool through grade 7 will begin in the Meetinghouse and then move either to the Children's Church or downstairs to the Primary classroom.
Grades 2 through 5 will continue discussing Principle 4: Each person must be free to search for what is true and right in life as part of the Passages program, meeting in the Primary classroom.
Children in preschool and grades 1,5,6 and 7 will gather in the Children's Church for a multi-age worship service on spirituality and spiritual practices.
Youth Chat (for grades 8 through 12) will meet at its normal time on Sunday, March 1st. Youth are invited to arrive between 10am and 10:30am to settle in, play games, and make themselves a warm morning beverage. Class will go from 10:30am to 11:30am and will focus on planning for the fast approaching youth led worship service on March 15th.
Coming of Age (for grades 8 through 10) will be meeting on Sunday, March 1st at their normal time of 12pm to 1:30pm. This week's work will focus on discussing the idea of "God." What or who is God to you or others? What does it mean to believe or not believe in God?
Care Packages: We are about to start gearing up for our annual joint project with the Caring Committee of preparing and mailing off care packages for recent grads of First Parish! Start collecting and dropping off donations of toys and treats you would like to send to our young adults to show them how much we care for them. We will be packaging up and sending out care packages on Sunday, April 5th! Please drop your donations off by this date.
Upcoming Dates to Note:
· 3/14 Youth Group Overnight
· 3/15 Youth Led Worship Service
· 4/12 Easter Sunday – Youth hide the Easter eggs for the annual Easter egg hunt
· 4/26 UU Heritage Walking Trip in Downtown Boston
· 5/1 Coming of Age Celebration Potluck
·         5/3 Coming of Age Worship Service
Events, News and Announcements
Join us after worship in the Parish Hall, Sunday,  March 1st for our Monthly Potluck Social Hour! Bring a dish to share!
Skip the Straw Day Is Every Day
Officially, it was February 28 but plastic straws (and beverage stir stix) are bad news. Americans use approx. 500M straws every day — enough to circle the earth 2.5 times. Straws last indefinitely and pollute the ocean, especially, harming marine wildlife and nature's beauty. What can you do? Skip the straw / stir stix! Purchase reusable ones to carry in your totes. Participate in cleanups. Thank you to Laurel, RE children, and teachers for making us aware of this simple, good habit. All it requires is awareness!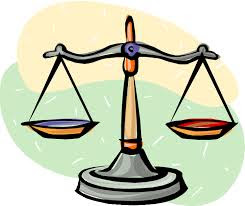 Social Justice + Green Action =
Social and Environmental Justice
The Social Justice Committee and Green Action Team have decided to merge our committees to increase our effectiveness and maximize our resources. Both groups have worked closely together for the past few years and have noticed, repeatedly, that deep connections and interdependencies exist between social and environmental issues facing our world today. For the current year, we have been focusing our efforts on 4 key justice themes:
Environmental, Racial, Economic, and Immigration
We will propose an amendment to the FPM by-laws at our annual meeting in May to reflect a new name for our merged group: Social and Environmental Justice.
WE ARE ALSO LOOKING FOR A FEW NEW MEMBERS TO JOIN US next year!  If you have questions or want to talk about joining the committee, please stop by our table at coffee hour on any upcoming Sunday after worship.

First Parish Auction 2020:"Spring for Good!"
Auction Item of the Week
Do you have a subscription to a theatre, dance or music venue that you might share with appreciative FP members? Are you a musician, performer or poet and would like to show it? One FP poet, Sandy Kohler, plans to share her poetry as a donation to the Auction.
Let's share our artistic gifts while raising FUNds for FP!
Please contact Lynne Stack (lmstack258@gmail.com) or Mallory Digges (maldigges@gmail.com) with your donation. Thank you!
PLAN YOUR OWN MEMORIAL SERVICE
March 7 — 1 – 3:30
Facilitator: Rev. Lisa Ward
A true gift that you can give your loved ones is to offer suggestions for planning your memorial service. At a time when they will be struggling with grief, some clarity supports their gathering to honor your life. We will walk through several possible aspects of a memorial service, offer resources and devote time to explore your unique being – your unique voice.
Please rsvp to the office: office@fpmilton.org, if you plan on attending.
Collage Art Reception to Meet the Artists
Sunday, March 8th during coffee social hour after worship service-11:30am
Welcome the artists and other folks from Winter Valley, a non -profit retirement community just down the road. Liz O'Rourke is the Activities Director there and she made this show possible for us to enjoy.
Many artworks are for sale. A list will be made available in March.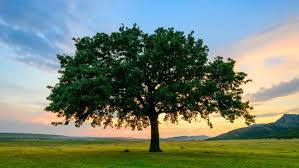 EXPLORING AGING TOGETHER
Second and Fourth Wednesdays of the Month
11 am to 1 pm, (Bring a Bag Lunch)
Chase Parlor (next to the kitchen)
Open Meeting. Come when you can. Newcomers welcome.
Next Session: March 11th
What can we learn from each other as we age? We all have stories within us of facing the unknown and navigating changes, of adjusting to loss and appreciating what's before us. We will meet twice a month to share our wisdom, our queries, and our wonderings.  Each session will focus around a theme. More questions?  Contact Penny Partridge at ppartridge9@icloud.com.
Bring a dish to pass and enjoy an evening meal in someone's home with fellow parishioners! No agenda– just a pleasant evening and conversation. Members and non-members alike are welcome. Suppers are planned for the following dates at the home of Myrtle Flight (in Milton)
Sunday, March 15, 5 – 8 PM
Monday, April 13, 6 – 9 PM
Sign up during coffee hour following any Sunday service, or contact Debbie Alsebai (617-821-9460) or Richard Venable (617-792-4124)
Theology On Tap Returns
Location TBD
Thursday, March 19th, 2020
6:00pm – 7:30pm
Join fellow First Parishioners for a lively and informative discussion around current challenges – moral, social, religious, etc.
This will be the third Theology on Tap offering. Those who attended the gathering last November found it interesting, compelling, and delicious. We enjoyed beverages and sustenance (Dutch treat) as well as conversation.
Please RSVP to Dottie Pitt at philoumar75@gmail.com if you plan to attend. If you have a question you would like to pose to the group, please email your question to Dottie.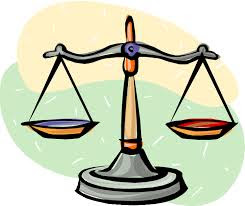 HOLD THE DATE: Sunday March 22, 2020 at 12:00pm-Parish Hall
The Social Justice Committee presents:
CRISIS AT THE BORDER:
A firsthand account of the legal issues and humanitarian costs of U.S. immigration policy on the U.S./Mexico border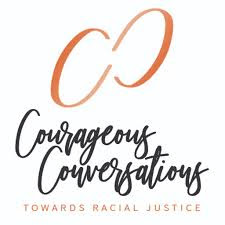 Part 3: Looking at the Family – Race • Health • Impact

Time: Tues, March 24th, 7:00 PM – 9:00 PM
Location: St. Michael's (112 Randolph Avenue, Milton, MA 02186)
We will discuss topics related to families of color receiving health care: maternal health, pediatrics, men's health, and mental health.
Advance registration will be required, so please RSVP here or e-mail courageousconversationsmilton@gmail.com.
Solar Panel Talking Points!!
• First Parish Congregation has chosen to raise contributions to place 193 – 63KW Solar Panels on First Parish Roofs in the Summer of 2020. Funds will also be raised for the electrical infrastructure upgrade necessary for accommodation of the panels and to bring First Parish up to current electrical standards.
• The First Parish Solar Panel Program is a good way for those unable to install panels on their property to participate in efforts to lower carbon in the world's atmosphere. Thus far 69 3/4 panels have been sold !
* The power created will be eliminating First Parish's electric bills.
* Excess power will be sold at a discount to area nonprofits whose values align with First Parish's mission.
• A personally significant donation is encouraged however big or small and by whatever terms the donor wishes during this three year legacy campaign.
• When possible payments are encouraged now as this will reduce the funds to be borrowed from the Parish Endowment.
• Donors may write checks and drop them in Sunday Service collection basket or the gray box outside the office but please WRITE: "SOLAR PLEDGE" IN THE CHECK MEMO, so that funds won't be mistakenly put towards a donor's Stewardship pledge. Donors also may pay yearly or monthly for up to 3 years.
• There will be a Solar Panel Legacy Recognition Installation (SPLR). To be recognized on the SPLR installation, we will place up to four names on one panel –meaning a $200 donation will guarantee your name placed on the SPLR installation.
• Please fill out the Solar Panel Donor form stipulating the details of your contribution and the name or names to be assigned to the Solar Panel Legacy Recognition Installation.
• Be sure to see the graphics showing the completed solar panel installation and ideas for the Solar Panel Legacy Recognition Installation in the Parish Hall at coffee hour.
June 24, 2020-June 29, 2020, Providence RI
Early Bird Registration is now Open!
Click here for more information.
Snow Cancellation Information:
If the Milton Public Schools close for snow, so does First Parish. Sundays we realize are trickier. We will call it by 8 a.m. on Sunday. Look for cancellations in three places. If you don't see cancellation information, we are open.
~Channel 5, WCVB television. Look for First Parish – Milton. Check their website if you want to get automatic, direct notification through the TV station. www.wcvb.com.
~Check our Facebook page. First Parish Milton UU. We will post cancellations there. Our Facebook page also feeds our Twitter account @FPMilton.
~Check our website, www.fpmilton.org.  We put a banner on the home page with closing information.