This Week in Virtual Worship
Sunday, February 14, 2021 10:30am
February Worship Theme: BECOMING
"Finding Connections"
Facilitated by: Rev. Lisa Ward
Worship Associate: Christopher Clifford
Music: Tim Steele
Audio Engineer: Daniel Truog
Virtual Social Hour Host: Chris PittPlease see the zoom link below. Please log in at 10:20, to give some lead time for the service at 10:30. You will be muted, but you can communicate through the chat box. If you do not have zoom on your computer, please download it ahead of time. It is free.
Please be on the lookout for an Order of Worship which will be emailed to you on Friday, 2/12
Sunday's offering will be dedicated to the services and ministry of First Parish.
We will continue having a social hour after services. Just stay on the Zoom worship call.  It will be good to worship together. Do join us on Sunday if you can!
Thanks to your generosity $769.26 was collected in December 2020 for the Milton Substance Abuse Prevention Coalition and $986.82 was collected in January for the International Institute of New England during our last Third Sunday collections.
OK.  So my latest jigsaw puzzle is getting a little more attention these last two days due to listening to the Impeachment trial.  Though I know that the outcome that I want is unlikely,  which is the Senate conviction of the impeached Donald Trump, I still hope that more and more will hear the need for accountability.  In our instant gratification society, we have less inclination to follow through on our aspirational values and decide to simply "move on from here".  Politicians, especially, hope that the public will forget what is not directly in front of them and ignore the democratic principles of participation, vigilance and responsibility.
We know, as Unitarian Universalists, that attention to democratic principles is a powerful way to come to justice and equity.  Our 5th principle: "the right of conscience and the use of the democratic process within our congregations and in society at large" directly influences our civic consciousness.  One of the things that people look to UU's for is our engagement with justice in society.  Though not perfect at it, we are and have been historically dedicated to it.  So no matter the outcome of these Senate proceedings, let us stay vigilant for a just and healthy world with faith, love, and compassion.
This I pray.  Amen.
                                                            *****************************
Rev. Lisa will be on vacation from Feb. 15 through the 22nd.
Religious Exploration
Family Spirit Circle: Family Spirit Circle packets were delayed by multiple snowstorms but such is life in New England. The packet theme this time is spirituality and spiritual practices. Email fpmiltonre@gmail.com if you need the family spirit circle newsletter or would like to be added to our distribution list of RE families.
Minecraft for All Ages: Our ongoing Minecraft group meets on Sundays at 4:30 pm and is open to anyone who enjoys playing this absorbing game.
Please email fpmiltonre@gmail.com if you would like to participate. You will need a copy of Minecraft (Java preferred but we have a server for Bedrock players as well) and an account. Let us know if you need help getting set up.
Middle and High School Youth: Calling all middle and high school youth to join us on a hike on Monday afternoon, February 15, starting at 2 pm. We will be hiking the Civilian Conservation Corps area in the Blue Hills. Park and meet up at the corner of Randolph Avenue and Ridgewood Road. There is street parking along Ridgewood Rd and the small trailhead is on the left off Ridgewood directly after the turn off Randolph Ave. This hike will take about an hour to complete. We will wear masks and maintain social distancing as we walk.
Come out, get some fresh air, exercise and a chance for social connection as we explore this lesser-known part of the Blue Hills.
[In-person religious exploration programs are suspended until we are able to gather together safely. There will be no Sunday morning nursery care, classroom programming, or youth group activities at First Parish Milton while worship services remain virtual only. Fear not! Religious exploration is continuing as we experiment with new ideas and approaches in this time of liminal space.]
MUSIC THIS WEEK
In 1944 a song came out called "I Dream of You" with words by Edna Osser. This song was subsequently recorded by Doris Day, Perry Como, and Frank Sinatra. This Sunday Edna Osser's granddaughter, Roselin Osser, will share that song with us, as well as another favorite song of hers called "All the Things You Are", by Kern and Hammerstein. In keeping with the mood of romantic love, Grace Allendorf will also share an art song by African American composer Mark Fax, called "Love".
Table of Contents
For Events, News and Announcements
1.   Church Announcement: Holiday Closure
2.   Church Event: The Chocolate Auction
3.   Church Announcement: New Member Welcome
4.   Church Event: Building Spiritual Resilience Class   
5.   Church Event: Grief Group  
6.   Chruch Event: Racial Justice Conversations
7.   Church Event: Weekly Meditation
8.   Church Event: Young Adult vision session via Zoom
9.   Stewardship Committee News
10.   Membership Committee News
11.   Social and Environmental Justice Committee News
12. Community News: UU Urban Ministry Community Conversations
Events, News & Announcements
Monday, February 15, 2021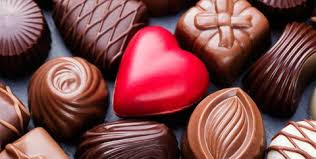 2021 First Parish Chocolate Auction
Zoom Event, Sunday February 14, 2021
The 23rd annual Chocolate Auction will take place via Zoom this year.
You should have received detailed instructions about baking, making treats, registering for the auction, and how to bid. If you need again please reach out to Sherri in the office at office@fpmilton.org and she will send you.
To receive the zoom info, please email chocolateauction@fpmilton.org
This year, you can bid on the confection(s) of your choosing from the comfort of your own home! The Chocolate Auction will begin 10-15 minutes after the end of the Worship Service on Valentine's Day – February 14, 2021.
Thank you for participating in the 2021 Chocolate Auction. We hope to see you at this unique, fun event !

Please welcome the following member into the First Parish community:
Katie Vhay
Building Spiritual Resilience Class
6 session class – Sundays 4:00pm-5:30pm 2/21, 2/28, 3/7, 3/14, 3/21, 3/28
First session February 21st
Timothy Ellis, our field education student, is teaching a 6-week class about identifying and building up our spiritual resources to be able to face struggle and difficulty without looking away. Building the spiritual endurance and resilience to face harm, struggle, and oppression without looking away can help us to work against injustice and build stronger and more enduring relationships. Through the class, we'll explore where we already have spiritual resilience, look at times when we find it lacking, and identify sustainable spiritual practices to support us moving forward. There will be an emphasis on how this is used in justice work, but it can of course be applied to all parts of life and relationships. All levels or non-levels of engagement with justice work are welcome.
Please email timothy_ellis@hds.harvard.edu to sign up or with any questions.
Grief Support Group
Four Tuesdays: Feb 23, March 2, 9 & 16
7:00 pm– 8:30 pm
Facilitator: Rev. Lisa Ward
When we lose a loved one through death, the world is different, our lives shift in meaning, our ground is shaken. We can feel isolated by our grief. We can also feel a lack of strength or initiative to find a way through. One way to help adjust to the new reality and find our inner resources is to share our journey of loss and recovery with others.There are many ways that we grieve and many kinds of losses. This group is focused on loss due to the death of a loved one. The loss can be recent or from years gone by. We ask participants to commit to at least three of the sessions, no new participants after March 2.
Please contact Rev. Lisa: minister@fpmilton.org  if you can attend.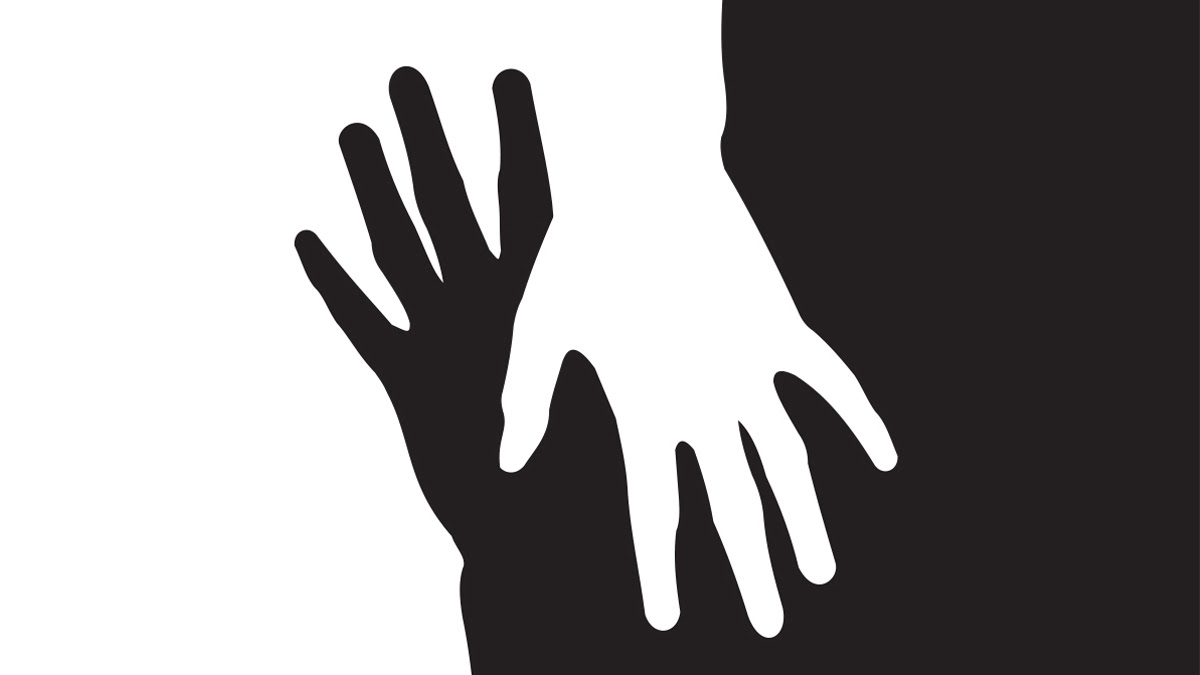 Racial Justice Focus GroupConversations by Zoom with Rev. Lisa, Timothy Ellis and Debbie Alsebaimeets on the 2nd & 4th Wednesdays monthly
All are Welcome!
Next Session: Wednesday, February 24th, 7:00pm – 8:30 pm
This focus group has been meeting since August. Each session is rich with stories, insights, questions, learning, re-learning, sharing of resources, sharing of wisdom. Each session stands alone, so you are welcome to attend at any meeting. Consistent attendance helps deepen trust and exploration. Dismantling systemic racism in ourselves and communities occurs incrementally, discovery by discovery. We recognize the importance of this life-long journey toward transformation and that it is a shared endeavor.  Contact the office to receive the zoom link: office@fpmilton.org.
Meditation continues ….
All are welcome to join for 30 minutes of silent meditation/prayer on:
Thursday evenings at 7:00pm
Sunday mornings at 9:30am
Newcomers and friends welcome.
Please contact Tracey at tdr02186@gmail.com if you have questions or want to join us!  
Join Rev. Lisa, Katie Vhay, and Jonah Beukman for a Zoom visioning session to discuss the possibility of a young adult group at First Parish Milton. (Zoom details forthcoming.)
Here are some questions we would like to explore with young adults (and their advocates):
1) What brought you to First Parish in Milton?
2) What would you like to get out of a Young Adult Group?
3)How might a Young Adult Group be a part of our faith community?   Interested?
Please contact the office: office@fpmilton.org
COMMITTEE  February is Stewardship Month! Thank you to the 30 members who have pledged for FY-22 that begins July1, 2021. Just click on this link to make your FY-22 Pledge: Click on this link to pledge
FROM THE
MEMBERSHIP COMMITTEE
UPCOMING EVENTS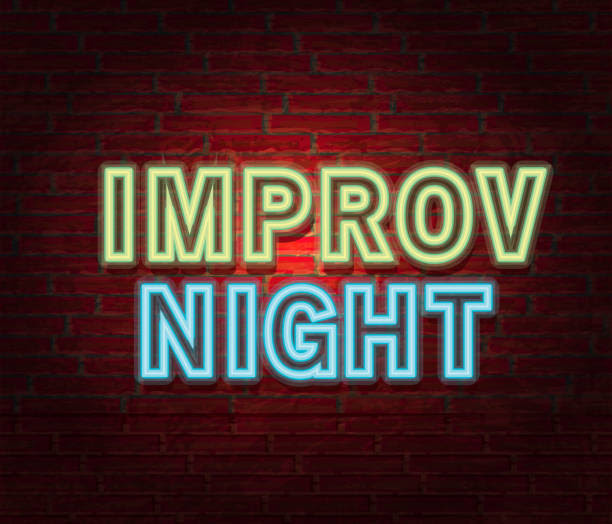 Improv Night
Febuary 13th 7:00pm-8:30pm*
Love comedy?  Want to make people laugh (intentionally)?  Come to First Parish Milton's NO FEAR IMPROV NIGHT, Saturday, Feb. 13, 7-8pm.  Learn how to say "Yes!  And . ." in a guided set of sketches.  Come ready to have a good time, go with the flow, and laugh along with others.  Chris Hart will be our Master of Ceremonies. Questions? Reach out to Leslie at lesliemacpherson@gmail.comZoom link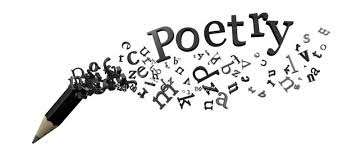 Poetry SalonFebruary 23rd 7:00pm-8:30pm
Hope to see you there !
More information coming
FROM THE
Social & Environmental Justice Committee
CCTRJ is excited to begin another Zoom book club. This time we will be reading "Caste: The Origins of Our Discontent" by Isabel Wilkerson.
CCTRJ Book Group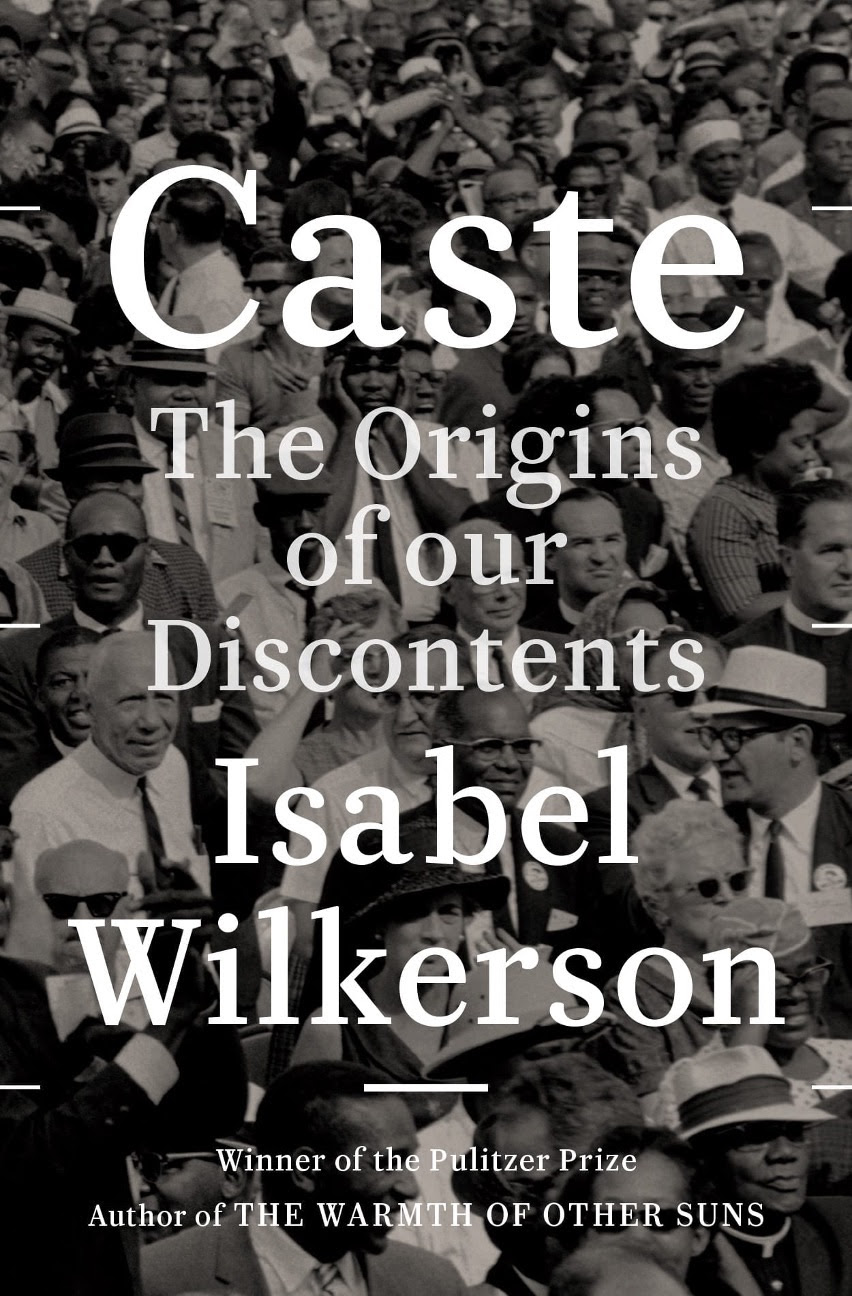 We had a good discussion Feb. 4, 2021 at our first gathering about this book. Come join us every other Thursday – with the next being Feb 18, 2021 at 7PM.
Other dates are (Feb 18, Mar 4, 18, April 1,15, 29) Thursdays, 7pm
~~~~~~~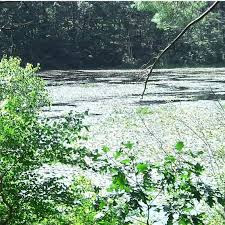 The Blue Hills Climate Action Coalition invites the community to explore how climate change will alter the Blue Hills and surrounding communities. Experts from organizations in and around the park will reveal how the warming climate will affect the watershed, woodlands, birds, food production and other flora and fauna of the Blue Hills area. To sign up for the Zoom link, visit https://www.bluehillsclimateaction.org/get-involved
The series' aim is to raise public awareness about the local impacts of climate change and
showcase the groups in the Blue Hills area working to address them. Each lecture will take place at 6:30 pm on the dates listed below. The issues and organizations featured in the series are:
Thursday, February 18
Recording Blue Hills Weather: What do the Climate Trends Tell Us?
Blue Hills Observatory and Science Center
The Blue Hill Observatory is the longest continually operating weather observatory in the entire country. This makes it an excellent climate study resource. Don McCasland, Program Director at Blue Hill Observatory and Science Center, will discuss the long-term homogeneous methods the center uses to collect climate data. The data, dating back to the mid-19th century, reveals
important trends of warming temperature, shorter winters, greater extremes, and how it relates to climate data from other sites.
~~~~~~~~~~~
Save the Date for next oneThursday, March 4, 6:30-7:30 p.m. A Local Farm's Approach to Climate ChangeBrookwood Community Farm How most food is grown and transported has significant impacts on theclimate and global warming. Join us to learn more.
~~~~~~~~~~~~

February Zoom Event
When: Monday night, February 22, 2021
Where: via Zoom
What time: 6:30-8:00pm
Local Hidden Figures: Our Own Community Members Share Their Stories
When: Monday night, February 22, 2021
Where: via Zoom
What time: 6:30-8:00pm
Come hear some of our respected elders share stories of their life experiences Register HERE
Volunteers are needed on Wednesday, February 24th. Volunteers acquire food and pack 10-20 lunches and deliver to the church between 12:45-1pm on Delivery day. One team lead drives all the lunches to the shelter in Brockton.
If you can help, please contact Peter Schneider at peterlschneider@gmail.com for instructions or if you already know the drill, signup on our schedule Mainspring SignupGenius – please indicate number of lunches you will bring.
Fair Foods is a non-profit program that rescues fresh produce that would otherwise be wasted and uses it to feed our communities. We volunteer together unloading and sorting food and packing bags on the 2nd Saturday of every month, starting at roughly 9 a.m.
Next session is Saturday, February 13th.
If you want to volunteer please signup on Signup Genius by Thursday evening before the event. Start time  and locations vary depending on Fair Foods' needs, but volunteering typically takes place at First Parish Dorchester, 10 Parish St. in Dorchester, near Fields Corner, or at Fair Foods' new warehouse in South Boston. Please wear a mask and bring gloves if you have them. Any questions or for more information contact Tony Dutzik at tdutzik@gmail.com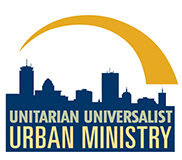 Tune in to UU Urban Ministry Community Conversation:Equity in Education
Several months ago, the Rev Mary Margaret Earl joined our worship service to share news from the Urban Ministry at First Church in Roxbury.  She invited us to participate in a series of Community Conversations organized by the Urban Ministry.  The next Conversation is on Tuesday, February 16th 6:00pm-7:30pm
Lecture and Facilitated Q & A  Featuring historian Joseph D. feaster, Jr. Esq. speaking on the NAACP on Urban League's work in Boston.