The Link – December 6, 2018

We welcome all to grow deep faith and take bold action.

"In crucial things, unity. In important things, diversity. In all things, generosity."  -George H.W. Bush

Rest In Peace…. June 12, 1924 – November 30, 2018

This Week in Worship

Sunday, December 9th, 2018Worship at 10:30 am in the Meetinghouse"Don't Postpone Joy"

Minister
Rev. Lisa Ward
We are in the season of festivals of light. There's a wonderful quote by Anne Frank: "Look at how a single candle can both defy and define the darkness." Darkness and light interact in the dance of being: informing each other of hope and nurture, challenge and liberation. The question is not whether there is light and darkness, but how we interact with these qualities of being, how we choose to see the depth and potential of our lives.
Growth is both about darkness and light. The luminous darkness of the womb is essential in our becoming and the life-giving light is the energy of our being. The festivals of light in the many faith traditions are lifting up the universal urging toward life, ever emerging in the stories of our lives. We speak of miracles of light to help us believe that something more is about us than the struggles of day to day.
And we do this together, weaving stories and experiences, insights and witness. We make it clear, when we choose to gather together, that we are not alone, that there is more to know, to see, to believe. And we make it clear, when we care for one another, that when we are lost in darker times, or need to turn away from the glare of light, that we can balance our journey through kind attention and abiding.
Religious Exploration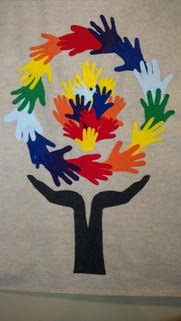 Nursery care will be available from 10:15 to 11:45 am in the Link hallway for infants and toddlers up to age 3.
On Sunday, December 9, all children from preschool through grade 8 will begin in the Meetinghouse and then move to the downstairs Activity Room for a Christmas Eve pageant rehearsal. We will be practicing the pageant action and music. Children who will not be participating in the pageant can help out by creating props for the performance.
Our Whole Lives Program (Grades 8 and 9, parental permission required): The Our Whole Lives class is on holiday break. Next class will be on January 6th.
Register your child or youth! The Religious Exploration Committee requests all families to register your child or youth before attending classes. Please use this link to our online form: RE Registration Form (or paper registration forms are available on the RE bulletin board in the Link hallway).
Calling performers of all ages for the 2018 First Parish Christmas pageant! During the 5 pm Christmas Eve service we will be offering an adaptation of a favorite holiday story, Christmas Tapestry by Patricia Polacco. There are parts for people of all ages, with varying rehearsal needs. Rehearsals will be held on December 9 and 16 during the service and a dress rehearsal will be held just before the performance.
Please email restaff@fpmilton.org if you, your child or youth, or your whole family would like to be a part of our pageant!  Additionally, let us know what level of involvement would work for you – we are looking for vocal soloists, actors with spoken lines, and actors without spoken lines. You must be able to attend all rehearsals if you wish to have a major part.
MUSIC THIS WEEK
This Sunday the choir will be offering a toe-tapping arrangement of several traditional spirituals in "I Feel the Spirit" by Don Besig. As a special treat we have also invited a local ukelele ensemble called the Choco-leles to provide some joyful music of their own. This group gets their name from the fact that they rehearse and have recently performed at the former Walter Baker Chocolate Factory in Lower Mills.
Events, News and Announcements
Last Call! Last call for crafts, all! Next Sunday, there will be a wrap-up of our World Market Craft Sale. If you weren't able to come last weekend or if you saw something but hesitated purchasing, this will be your chance! We would rather sell than return crafts, so come and help us clean up.  YES, we take credit and debit cards. Come shop! Also: our online SERRV sale will be going on until January 1st. All the crafts from our church sale plus MORE. Use our unique URL and those proceeds will benefit First Parish, too!   https://www.serrv.org/?a=FirstParish   
Blue Christmas ServiceDecember 12, 20187:00pm – 8:00pmChildren's Church Sometimes the holidays hurt.  We may be grieving, feel isolated, struggle with the blues.  Come gather, as you are, as we bring warmth and light to the truth of our holiday journeys.  It is good to be together.   
Holiday Gift Card Donations for Milton Families in Need   My Brother's Keeper and the Milton Residents Fund are partnering in order to ensure all Milton families in need of holiday gifts for their children can get them. Those who would like to support our program during the holidays can donate gift cards – Target, grocery store or others.

We have found that gift cards collected at the holidays have been a huge help to families struggling throughout the year.

Gift card donations can be put in the grey box outside of the church office.  Please label the envelope: Holiday Gift Program.

Contact Noreen Kearney Dolan, LCSW for more information.  Email: miltonresidentsfund@gmail.com   
Courageous Conversations is a monthly series of dialogue-centered programs on racism and privilege designed to address racial healing and justice in our town. Each month the Courageous Conversations leadership team in partnership with the Milton Interfaith Clergy Association brings together a diverse group of people representing a wide array of life experiences, circumstances, and choices. All events are open to the public—anyone can attend a meeting whether or not they have attended in the past. 

Tuesday, December 11th, 6:30 PM at St. Michael's Episcopal Church, 112 Randolph Ave, Milton, MA 02186. 

Film Screening and Group Discussion.We will be watching a documentary by Tim Wise. This documentary examines what it means to be white in a nation where privilege seeps into every institutional arrangement, from education to employment to the justice system.

Tuesday, January 1st, 2019, 2:00 PM – 5:00 PM, Church of Our Saviour, 453 Adams St, Milton.

New Year Drumming Circle.You are invited to join the New Year Drumming Circle. There will be a potluck meal.

Monday, January 21st, 2019 from 6:30 PM – 8:00 PM, Concord Baptist Church, 180 Blue Hill Avenue, Milton.

Annual Martin Luther King, Jr. Celebration.Milton Interfaith Clergy Association invites you to participate in the Annual Martin Luther King, Jr. Celebration.   
MainSpring in BrocktonSunday, December 16 from 3pm – 6pm The Social Action Committee is in need of volunteers to prepare and serve dinner for the clients at MainSpring in Brockton from 3PM-6PM on the 16th.  Sign up at the Social Action table during social hour or email Peter at peterlschneider@gmail.com  
Snow Closing Information  Winter is coming. Just a few reminders about how First Parish handles Sunday worship and weekeday office closings. On Sundays, we will make a snow closing decision by 8 a.m. Look for cancellations in several places: -First Parish Milton Website-First Parish Milton UU Facebook page-Channel 5/WCVB television & website If the Milton Public Schools close for snow, so does the First Parish office.  If you don't see cancellation information, we are open.   
Susan DeMinico, our office manager, will be on vacation from Wednesday, December 12th until Tuesday, December 18th. If anything urgent is needed, please contact admin assistant Megan Benders at office@fpmilton.org
STAY CONNECTED
Follow First Parish on Facebook and get updates, poems, announcements and more. You'll be glad you did!
CHURCH OFFICE HOURS
Monday – Thursday 10:00 am – 2:00 pm
Other times by appointment
MINISTER OFFICE HOURS
Tuesday – Thursday 10:00 am – 2:00 pm
Other times by appointment
The Church office is closed on Fridays
Sundays through mid June
Worship, 10:30 am in the Meetinghouse
Choir Rehearsal (most Sundays) at 8:45 am
Silent Prayer & Meditation, 9:00am in the Children's Church
EVERY THURSDAY
Silent Prayer & Meditation, 7:00 pm in the Children's Church (Note new time)
SIGN UP GENIUS (formerly known as the Planner)
The link to SignUp Genius is: http://www.signupgenius.com/go/4090d44aca728a02-sunday1
You can sign up for one our our Sunday volunteer positions.