This Week in Worship
Sunday, December 15th, 2019
Minister
Rev. Lisa Ward
Our December monthly worship theme is "potential". In the luminous darkness of the winter months, we are a part of the mystery of dormant seeds, enfolded and strengthened for growth in the nourishing darkness. It is a time to reach for that mystery as it flows in our lives; ineffable, more than any one name, deeper than any one understanding. So part of believing in our potential is to engage with that "more" that invites us to be alive, that guides us to thrive. For some, that reaching comes in the form of prayer.
Last Sunday I shared one of my go-to prayers, which I've composed over several years. It is a reworking of what is commonly known as "the lord's prayer". As has been requested, I share it here in this column:
Holy One of All Being
Hallowed be thy recognition.
Thy wisdom be in our hearts and lives,
Thy way our way — let there be no separation.
Nourish our bodyspirits with the blessings of this day.
And forgive us our trespasses:
Loose the fetters of shame and blame, regret and resentment,
As we forgo judgment of self and other.
And let us not follow what is false or fear-based,
But transcend ego distortion and defy malice that keeps us from soul's wisdom,
For thine is the Beauty and the Truth, the Peace and the Unity.
Now and evermore.  Amen. 
–Rendering by Rev. Lisa Ward
Blessings Be, Rev. Lisa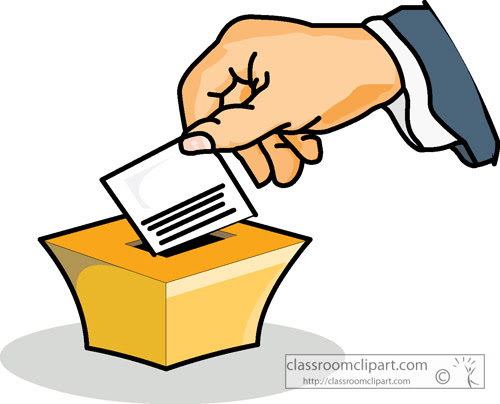 Congregational Discernment Toward Installing Solar Panels
We are progressing toward a congregational vote scheduled for Sunday,
January 12.
A brief summary of the proposal is posted at the end of the link hallway. An executive summary is available upon request. We have also sent this information via email to members and contributing friends.
It is important that we discern this project together before the vote. We
have set up opportunities for smaller groups to meet and discuss the plan- last one is this Saturday, December 14th at 10am. All ages are welcome in this discernment. Parents: please feel free to encourage your youth to share their opinion.
Please click on the link below to sign up for your listening circle:
https://www.signupgenius.com/go/4090d44aca728a02-solar
Religious Exploration
Nursery care will be available from 10:15 to 11:45 am in the Link hallway for infants and toddlers up to age 3.
On Sunday, December 15, all children from preschool through grade 7 will begin in the Meetinghouse and then move to the downstairs Activity Room for a rehearsal of the carols in the upcoming Christmas Eve pageant service and to work on props for the nativity story.
Calling performers of all ages for the 2019 First Parish Christmas pageant!
During the 5 pm Christmas Eve service we will be offering a new approach to presenting the Nativity story, Pageant-in-a-Box. No rehearsals will be necessary and costumes will be provided. There are parts for people of all ages. Just arrive in time for the service and raise your hand as we tell the story of the Nativity when we call for participants. Let's make Christmas memories together!
Youth Chat (for grades 8 through 12) will meet on Sunday, December 15h. Youth are invited to begin arriving at 10 am to make a hot beverage and settle in. Formal Youth Chat programming runs from 10:30 to 11:30 am. This week we will be finalizing our social action commitments for the year. Our brainstorming has come to fruition! Come enjoy our final meeting until the New Year.
Coming of Age (for grades 8 through 10) will meet on Sunday, December 15th, from noon to 1:30 pm. This week we will be meeting with mentors! Together we will be exploring the ideas of good and evil and practicing telling others what being a Unitarian Universalist means. This will be our final Coming of Age meeting until the New Year, so we hope to see everyone there!
MUSIC SELECTIONS
This Sunday the Meetinghouse Choir will be singing the anthem, "Deep Peace I Send to You" by Douglas E. Wagner. During the offertory, a duet from GODSPELL, "By My Side" will be sung by Jennifer Mulqueen and Laura Chritton.​
Events, News and Announcements
Holiday Gift Card Drive
Deadline is Friday, December 13th
It's time again to contribute gift cards to the annual Milton Resident's Fund Gift card drive.  The MRF works in coordination with the Milton Public Schools and with My Brother's Keeper to provide gift cards that help local families create their own special holiday celebrations.  Noreen Dolan, the MFR social worker, has suggested $25 cards from Target or Shaw's.  For those who prefer to give toys, there are collection boxes for new toys in all the Milton Public Schools.  If you are interested in assisting with the sorting of toys and gifts, contact My Brother's Keeper about their volunteer opportunities.  The deadline for gift cards is December 13 – please bring to church and deposit in the Gray Box next to the church office. And thank you for your help.
Yule Celebration
Saturday, December 21st
3:00 pm in the Parish Hall
And the people saw that in the cycle of the seasons, the days grew shorter and colder as the sun seemed to withdraw, and the days grew longer and warmer when the sun began its return. And the people celebrated the day that marked the beginning of that return. It became a time for reflecting on the blessings and challenges of the old year, a time to prepare minds and hearts for the New Year. On the Winter Solstice, the darkest of nights, the Goddess becomes the Great Mother, and once again gives birth to the Sun, beginning the yearly cycle anew, bringing new light and hope to all the world – the spark of hope, the sacred fire, the light of the world.
All are invited to join the First Parish Great Blue Hill CUUPS as we gather to welcome the new light. We join the Goddess in greeting the Sun, and welcome the new light and hope within ourselves.
Pot Luck Social Hour to follow including Yankee Swap – if interested, bring a wrapped $20 gift
Missing Men's Overcoat!
Could you check your closets to see if you mistakenly took home the wrong men's dark grey wool overcoat outside the Parish Hall on Sunday?
If so, could you please email the office at office@fpmilton.org so we can help you connect it back to its owner and arrange a coat swap!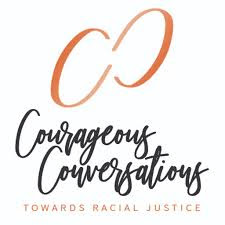 New Year Drumming Circle
Time: Wednesday, Jan 1st, 2020, 4:00 PM – 6:30 PM
Location: Congregation Beth Shalom of the Blue Hills
(18 Shoolman Way Milton, MA 02186)
Shira Moss brings over 20 years of teaching and performing as a professional percussionist. She plays with several projects and finds every performance to be an opportunity to create the magic that makes music such a powerful voice in human experience.
Drums provided, but you may bring your own drums.
Dinner will also be provided.
Interested in joining us? Please RSVP here by Dec. 28th.
Donations to Courageous Conversations welcomed, but not required.
The Parenting Teens Group, scheduled for Friday, December 13th has been cancelled. 
THE GIFT OF CONVERSATION….
….. is one of the greatest gifts you — we — each one of us at First Parish Church — can give to future generations and our shared planet. Why? Research by National Network for Ocean and Climate Change Interpretation (NNOCCI)* and Frameworks Institute* shows that 70% of Americans now acknowledge the urgency of Climate Change, HOWEVER, 65% never TALK about it. If we don't engage others we know and care about in earnest, non-confrontational conversation about it, how can we build the will and momentum to demand systemic change away from fossil fuels to renewable energy?
Hale and Tucker Smith attended a day-long workshop at All Saints Church in Worcester recently entitled, "How to Talk About Climate Change So That Others Will Engage." Chief presenter was John Anderson, First Parish Arlington UU and soon-to-head Zoo New England's education departments, after many years at the NE Aquarium. Here's a link to your homework assignment — well worth reading — our gift to you:
http://www.frameworksinstitute.org/assets/files/PDF_oceansclimate/climatechangeandoceansmessagebrief-1.pdf
We'll be talking it up and hope to offer a Climate Cafe in the New Year. It's time we talked!
* Helpful links
https://climateinterpreter.org/about/projects/NNOCCI
https://frameworksinstitute.org
EXPLORING AGING TOGETHER
Second and Fourth Wednesdays of the Month
11 am to 1 pm, (Bring a Bag Lunch)
Chase Parlor (next to the kitchen)
Open Meeting. Come when you can. Newcomers welcome.
Next Session: January 8th
What can we learn from each other as we age? We all have stories within us of facing the unknown and navigating changes, of adjusting to loss and appreciating what's before us. We will meet twice a month to share our wisdom, our queries, our wonderings.  Each session will focus around a theme. More questions?  Contact Penny Partridge at ppartridge9@icloud.com.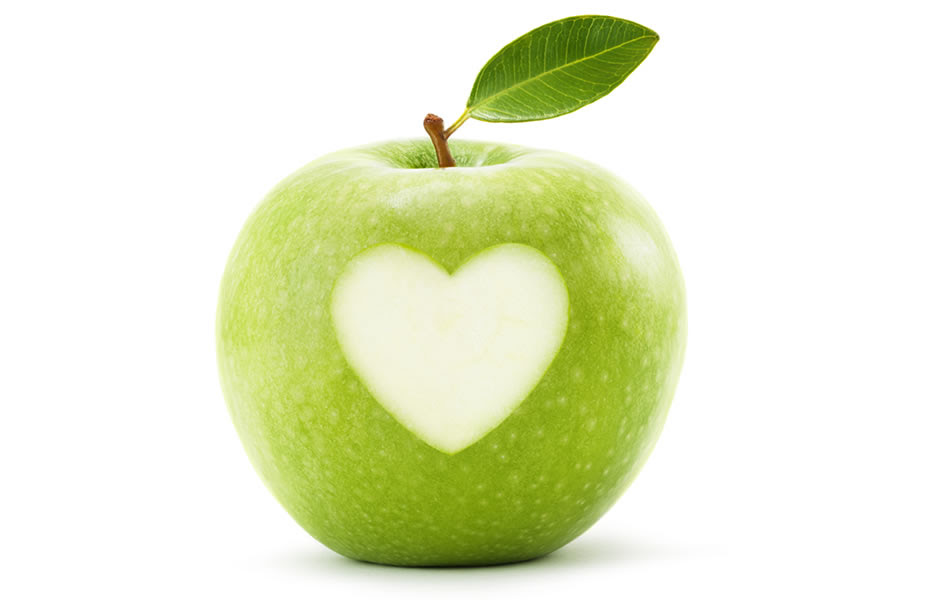 FAIR FOODS
Fair Foods is a nonprofit organization that rescues nutritious wholesale fruits and vegetables about to be discarded for distribution to members of the community. Join First Parish's Social Justice Committee for our monthly volunteer day with Fair Foods at the Unitarian Universalist Urban Ministry, 10 Putnam St. in Roxbury. Arrive in Roxbury at 10:30 or e-mail Tony Dutzik at tdutzik@gmail.com if you'd like to join a carpool leaving from First Parish at 10 a.m. or if you have any questions. Upcoming dates include the following Saturdays: December 14 and January 11.
Coming this spring: The First Parish Auction on March 28, 2020!
Traditionally held on a biannual basis, we are now gearing up for the 2020 auction. And that means volunteers – LOTS of them. We need folks to work on Donations, Food and Beverage, Music and Entertainment, Decorations, Check out and Operations, Publicity, and Online. This is truly an all church effort. Won't you join us?
Email to volunteer: Lynne Stack: lmstack258@gmail.com or Mallory Digges: maldigges@gmail.com
June 24, 2020-June 29, 2020, Providence RI
Early Bird Registration is now Open!
Click here for more informaiton.
Snow Cancellation Information:
If the Milton Public Schools close for snow, so does First Parish. Sundays we realize are trickier. We will call it by 8 a.m. on Sunday. Look for cancellations in three places. If you don't see cancellation information, we are open.
~Channel 5, WCVB television. Look for First Parish – Milton. Check their website if you want to get automatic, direct notification through the TV station. www.wcvb.com.
~Check our Facebook page. First Parish Milton UU. We will post cancellations there. Our Facebook page also feeds our Twitter account @FPMilton.
~Check our website, www.fpmilton.org.  We put a banner on the home page with closing information.