This Week in Virtual Worship
________________________
Sunday, December 13, 2020 10:30am
"Foraging Faith"
Facilitated by: Rev. Lisa Ward
Worship Associate: Joe Ayoub
Music: Tim Steele
Audio Engineer: Brynne Mershon
Virtual Social Hour Host: Lisa WhitePlease see the zoom link below. Please log in at 10:20, to give some lead time for the service at 10:30. You will be muted, but you can communicate through the chat box. If you do not have zoom on your computer, please download it ahead of time. It is free.
Please be on the lookout for an Order of Worship which will be emailed to you on Friday, 12/011
Sunday's offering will be dedicated to the services and ministry of First Parish.
We've added the offering to the service with a new way to give- text to giving! We will continue having a social hour after services. Just stay on the Zoom worship call.  It will be good to worship together. Do join us on Sunday if you can!
~~~~~~~~~~~~~~~~~~~~~~~~~
Table of Contents
1. Performers needed for Christmas Eve Pageant
2. Covid-19 Testing
3. Candles for Christmas Eve and Last Call for Christmas Trees
4. Gifts From The Kitchen
5. Photo Request
6. Fair Foods volunteer opportunity
7. Courageous Conversations-Sharing of our Seasonal Traditions
8. Grief and Grace: Navigating the Holiday Blues
9. UUU Ministry Community Conversation
10. Racial Justice Conversations
11. Climate Change Podcast
12. Lunch brigade & Father Bills volunteer opportunity
13. Weekly Meditation 
I heard a phrase today on the radio: "community resilience".  The speaker was addressing a different frame from "rugged individualism", which is not serving us well during these times.  In fact, Covid 19 has shed light on much of society's mistaken ideas about how to thrive as a people.
Though challenged in this time of pandemic, "rugged individualism" remains rampant in our dominant culture:  "I can do things on my own.  You do your thing, I'll do mine.  I don't need your help.  I don't want to be a burden."   Some even feel that we can will ourselves from being infected by another, and that we can judge others (including ourselves) who are struggling.
We Unitarian Universalists speak of the interdependent web of all existence.  This we know to be true, that life thrives in mutually supportive ecosystems, and diversity is survival.  We haven't shed our attachment to individualism, however, making it hard, sometimes, for collective action or, even, asking for help.
When we deny connectedness, we weaken our natural strength of life.   When we deny our support mechanisms, both natural and social, we become unfamiliar with the vast resources we have available to us as one among many in the way of things.  When we don't see this, we don't recognize our responsibility, shying away both from the power of mutuality and the calling of justice, a healthier world.
Reach out to one another, both when in need and when able to help.  Engage our interdependence.  It is one of the clarion calls of this time of pandemic.  Let's learn how to do this really well and bring it into a healthier new year.
Blessings Be, Rev. Lisa
Religious Exploration
Family Spirit Circle: Packets were delivered this coming weekend to families of elementary school or younger children on the theme of Celebrations of Light. One of the suggested projects is to make a star wand to wave during the 5 pm Christmas Eve service. Families are encouraged to post photos of the projects they make on our Padlet page so we can be inspired by each other's contributions! Email fpmiltonre@gmail.com if you need the newsletter or would like to be added to our list of RE families.
Minecraft on Sunday Afternoons at 4:30 pm: This is an ongoing Minecraft group for all ages! Please email fpmiltonre@gmail.com if you would like to participate. Anyone who enjoys Minecraft is invited to come and build with us on Sunday afternoons. You will need a copy of Minecraft (Java preferred but we have a server for Bedrock players as well) and an account. Let us know if you need help getting set up.

High School Youth: We are seeking feedback on and youth commitment to two possible upcoming events: A Winter Carnival in January and a Youth Worship Service in March. Please email fpmiltonre@gmail.com with comments or questions.
[In-person religious exploration programs are suspended until we are able to gather together safely. There will be no Sunday morning nursery care, classroom programming, or youth group activities at First Parish Milton while worship services remain virtual only. Fear not! Religious exploration is continuing as we experiment with new ideas and approaches in this time of liminal space.]
~ Our bodies may not be touching, but our hearts are still connected.~
OUR MUSIC THIS SUNDAY   This week you will be hearing a solo by Guy Pugh called "A TIme For Everything", by Mark Hayes, based on a well-known text from Ecclesiastes. Guest vocalist Daon Drisdom will also be singing "Follow the Dream, by Vicki Tucker Courtney. Mr Drisdom is a native of Georgia and a graduate of Augusta University and the New England Conservatory.
Events, News & Announcements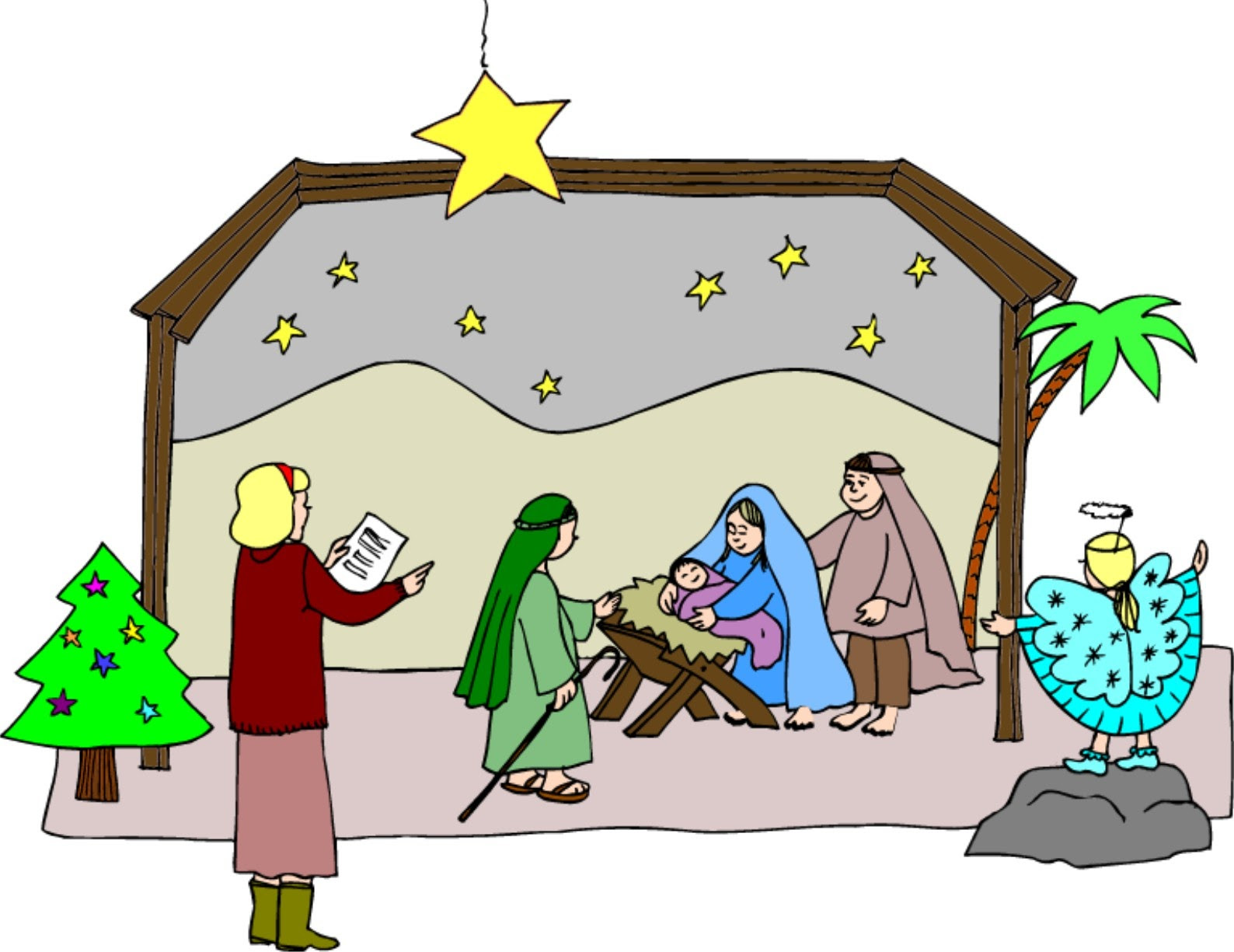 The Video Deadline is December 15 to submit your recordings for the 2020 First Parish Milton Virtual Nativity Pageant! Thanks to all those who have signed up to help create our video recording of the Nativity pageant. At this time, all the pageant roles have been filled.
Costumes and props are available to pick up anytime from the carriage house sheds. Most roles do not have lines. The scripts for speaking roles have been individually emailed to the actors.
Please use a horizontal orientation when recording your video. Record outside if possible. Characters should enter the frame from stage left and move off to stage right. Be playful and feel free to improvise and vocalize as you feel inspired.
The deadline for submitting all videos is Tuesday, December 15.
Let's make Christmas memories together!
In partnership with Fallon Ambulance/Transformative Healthcare, the Town of Milton will offer free COVID-19 tests on Sundays in December to Milton residents and those that work in Milton. Drive-through testing will be available each of the next four Sundays at the DPW Yard, 629 Randolph Avenue (Route 28).
December 13th, 10am to 3pm, December 20th, 10am to 3pm, and December 27th, 10am to 3pm

To receive a test:  You do NOT need to be showing symptoms of COVID-19. Tests are first come, first serve, with no pre-registration. Please bring personal identification.For the safety of yourself and others, please wear a mask or face covering and remain in your vehicle unless directed by staff on site.
CANDLES FOR CHRISTMAS EVE
We have new candles to distribute for our virtual Christmas Eve candle lighting ceremonies ( 5pm and 10pm services).
We invite you to collect a packet of candles to use from your home this year as we gather on zoom. 
Distribution will be in the lower parking lot (near the carriage house)    Sunday, December 13th, from 2:30 – 3:00 
Swing by to pick up your packet.  Please wear your mask and maintain covid safe distance.  Please contact the office if you are unable to pick up the candles at that time.    ~~~~~~~~  
If you are still in need of a Christmas tree, First Parish has a handful of premium grade, 6-7 foot trees remaining! Contact the office at office@fpmilton.org to arrange pick-up!   You can pay by check made out to First Parish in Milton, with Christmas tree in memo line,  OR pay by text, a contactless way to pay for your Christmas tree. 

Simply text (617) 539-7576 and in message body, the payment amount (for example, $65). You'll get an automatic text message back, asking you to do a 1-time set up to create an account with your credit card/debit number. If you're used text for giving for Sunday giving, you do not need to set up a new account. You can simply text the $65 and we'll apply to a tree order automatically.
Friday, December 11th from 6:00 PM to 8:00 PM  This night we will make hot cocoa mix and granola to package up so you can give them to your friends and family as gifts.  Please sign up for one or both classes by emailing Debbie Alsebai at alsebai@verizon.net. Classes are for all ages.  Kids will need adult supervision in the kitchen.
Outrageous Granola Recipie
INGREDIENTS
 3 cups oatmeal (uncooked)
1 cup chopped almonds, pecans or 1 cup any combination of your favorite nuts
1 cup any combination dried fruit (cranberries, raisins, apricots, dates, cherries, blueberries)
1 tablespoon vanilla
1 tablespoon cinnamon
1/2 teaspoon salt
1/3 cup packed brown sugar
1 cup pure maple syrup
Directions:
Mix ingredients together in large bowl.
Transfer onto a large baking sheet sprayed with non-stick butter flavored spray.
Bake at 325 F for 35-45 minutes (stirring once halfway through cooking time.)
Allow to cool completely on tray.
Store in airtight jars or containers.
Hot Cocoa Mix
Ingredients
2 cups nonfat dry milk
1 cup sugar
1/2 cup cocoa
1/2 cup non dairy creamer
dash of salt
Directions:
Combine ingredients and mix well. Secure in an airtight container. Yield 4 cups mix
To make cocoa: Add 3-4 tablespoons of mix in a mug of boiling water or milk and stir.
Snickerdoodles
Ingredients
1 1/2 cups of sugar
1 cup unsalted butter, softened
½ cup shortening
2 large eggs
2 ¾ cups Gold Medal™ all-purpose or unbleached flour
2 teaspoons cream of tartar
1 teaspoon baking soda
¼ teaspoon salt
¼ cup sugar
2 teaspoons ground cinnamon
Directions:
1. In a large bowl whisk together the flour, salt and baking powder.
2. With a mixer beat the butter and sugar until smooth (about 2-3 minutes) Add the eggs, one at a time, beating well after each addition. Scrape down the sides of the bowl. Beat in the vanilla extract. Add the flour mixture and beat until you have smooth dough. Refrigerate until firm (1 to 2 hours)
3. Preheat oven to 400 degrees and place rack in the center of the oven. Line 2 baking sheets with parchment paper. Shape the dough into 1 inch round balls.
Coating:  In a large shallow bowl mix together the sugar and cinnamon.  Roll the balls of dough in the cinnamon sugar and place on the prepared pan spacing about 2 inches apart.  Then using the bottom of a glass, gently flatten each cookie to about ½ inch thick.  Bake the cookies for about 8-10 minutes, or until they are light golden brown around the edges.  Remove from oven and place on a wire rack to cool.
 Another Photo Array!Please send us your pictures.The picture theme is "Welcoming the light". We are collecting photos for a display to be shown during the worship service on December 20 (near the winter solstice).  It's a treasured opportunity to see a snapshot of our community.
Please send your photos  by December 15 to ehenricks@me.com. 
Fair Foods is a non-profit program that rescues fresh produce that would otherwise be wasted and uses it to feed our communities. The beginning of the new church year brings the return of a regular Fair Foods volunteer schedule for First Parish. We will volunteer together the 2nd Saturday of every month, starting at roughly 10 a.m at First Parish Dorchester, 10 Parish St. in Dorchester, near Fields Corner.
Next session is Saturday, December 12th Please wear a mask – gloves will be available at the site.   Fair Foods has numerous other volunteer opportunities during the week – including every Friday and Saturday at First Parish Dorchester.   Please contact Tony Dutzik at 617-291-4685 or tdutzik@gmail.com  to find out more or with any questions.
Grief and Grace: Navigating  the  Holiday BluesFriday, December 18th from 7:00 -8:00 An Interactive zoom worship service Co-led by Rev. Lisa Ward, Timothy Ellis and Leslie MacPherson Come spend an hour together, finding care in community, as we name the difficult patches of these holidays. Come hold space together out of isolation into a circle of care.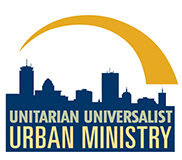 Tune in to UU Urban Ministry Community Conversation  Several weeks ago, the Rev Mary Margaret Earl joined our worship service to share news from the Urban Ministry at First Church in Roxbury.  She invited us to participate in a series of Community Conversations organized by the Urban Ministry.  The next Conversation is on December 22:Mental Health and the Holidays in the Black Community," presented by Toy Burton, founder of DeeDee's Cry