This Week in Worship
November 7, 2021
"Holding History"
Facilitated by: Robert Johnson
Worship Associate: Franc Graham
Music: Tim Steele
Social Hour Hosts: Amy Kavadlo & Jennifer Pinkus
Greeters: Lisa White & Cynthia Guise
Ushers: JB & Dana Clancy
Audio: Nina Truog
Tent Crew: Richard Venable & Brigitte Miller
This will be a hybrid service. You are welcome to join us in the Meetinghouse (masks required for those over 5 years old and childcare will be available). If you prefer, you are welcome to join us via Zoom.
***Don't forget- clocks "fall back" this Sunday!***
Please see the zoom link below. Please log in at 10:20, to give some lead time for the service at 10:30. You will be muted, but you can communicate through the chat box. If you do not have zoom on your computer, please download it ahead of time. It is free.
This Sunday's collection will be dedicated to The Prison Book Program.
Kelly Brotzman, Director, will speak on behalf
Staying Warm in the Meetinghouse
As the autumn days grow colder, we recommend you dress warmly for worship in the Meetinghouse. In order to keep our air circulating, we will need to keep a few windows open. Remember that our forebears worshiped through the winter with little heat, using an occasional foot stove (heated tin box) or other local remedies.
Might you have an extra throw to donate or lend as long as we need to keep the windows open?. You can bring one by on Sunday morning or in the office on Tuesdays or Thursdays.
Amazing, all the different ways this pandemic is inviting us to all be in this together and to connect in creative ways!
Our Guest Speaker this Sunday is Robert Johnson. A familiar face for many of you, Robert has been a member of this congregation since 2016 and therefore, like each of us, a Resident Theologian at First Parish. In addition, Robert has been a practicing Buddhist for 15 years with Boundless Way Zen and the Greater Boston Zen Center. Robert credits all insights today to his teachers, primarily Josh Bartok roshi, James Ford roshi, and Kate Hartland sensei. Anything that hits off mark is only his own fault. ;) Recently, Robert has also begun following the teachings of the Baha'i Faith. His talk is informed by all three of these religious traditions.
It is not easy to explain our faith, since we don't have a creed – a belief statement that all must adhere to. We do have a covenant, agreeing to affirm and promote principles that create a dwelling place in community for exploration of one's inborn truth and soul's wisdom.
Unitarian Universalism is a faith that merged two liberal religious streams – Unitarianism and Universalism – in 1963.
Unitarianism grew out of Christianity. Forebears split from Orthodox Christianity in 325 CE, in a dispute over the Trinity. "God Is One" became an early affirmation in Unitarian formation. The overall sensibility of our Unitarian forebears was the application of freedom, reason and tolerance: freedom of religious belief, the use of reason in examining one's faith and tolerance of difference in religious expression. A famous quote attributed to Francis David (16th c.) "We need not think alike to love alike".
Though streams of thought reach back as far as Unitarianism, Universalism became a liberal Christian faith stream in early Colonial America. The trend was primarily a reaction to the "Great Awakening" in the 18th c. which was promoting a hellfire and damnation sensibility. Universalists believed that God is a Loving God and does not fatally condemn. A famous quote attributed to John Murray (18th c.): "Give them, not hell, but hope and courage."
As each faith stream believed that revelation is not sealed, faith imaging of God, grace, and the sacred remains vibrant and varied. We now have a spectrum of faith sensibilities from atheism to mysticism, with many faith formations along that spectrum.
So, a quick descriptor might be: "All is One (Unitarian), and All are Worthy (Universalist)", or "We believe in the inherent worth and dignity of the individual with respect for the interdependent web of all existence," or…"We celebrate life, honor creation and expect participation". How might you describe UUsm? Come to the upcoming member orientation meetings and have a go.
Blessings Be, Rev. Lisa
JOIN THE OPPORTUNITY TO CELEBRATE THE CHRISTMAS PAGEANT ON OUR CAMPUS
We will still be dealing with the limitations of COVID during the holiday season. But that is no reason to keep children and families (of all ages) from participating in our Christmas Pageant. So this year we will celebrate our Christmas Pageant, the earlier Christmas Eve service outdoors! This is a congregation wide opportunity to embark on a project for all ages, with strong visibility and welcome.
There are many ways to help to plan, set-up, and/or participate. To volunteer to share in this family friendly celebration, please contact the office at office@fpmilton.org
Religious Exploration
From Katy Covey of Soul Matters Sharing Circle for November:
"This year our monthly themes invite us to think about not only what values our UU faith calls us to but also the key actions and skills that our times require of us. Pandemic time exposes the need for humanity to change and adjust in key ways. So each month we will explore a different skill that we need to develop or lean into so that we don't just return to normal but actually bring about a "new normal.
This month we explore the ways in which our times call us to "Hold History." There are four ways we will tease apart the idea of holding history with our children.
– Holding on to the memory of loved ones and the imprint they've left on us.
– Honoring the work that's been passed to us and holding on to the responsibility of moving the work forward.
– Holding up the hidden, painful and shameful parts of history as a means of healing and repair.
– Honoring our responsibility to those who come after us and being aware that we hold their futures in our hands.
I am particularly excited about the exploration of how we free healing and beauty with truthful telling of the ways in which the history of people of color have been erased. By recognizing the damages, we move forward into healing, then we move forward into wholeness, from which emerges the beauty of lives once trampled by racism."
Awhile back I said that we are not a DIY, but a DIT congregation. A "Do It Together" congregation. We have a wonderful opportunity to work together to make Christmas Eve a welcoming, family friendly celebration with our outdoor Christmas Eve Pageant. Usually the Religious Exploration Committee takes the lead, and we will be hugely involved, but an outdoor Christmas Eve Pageant is a bigger undertaking than the Religious Exploration Committee can manage alone. Making this year's celebration available to the larger community is a way that First Parish in Milton gives back. It is also a chance to invite your friends and family to our celebration. There are many parts in the pageant itself and many preparatory roles to get us to the actual event. Working together to imagine and implement a new way to offer our treasured Christmas Eve Pageant is yet another way we can connect with each other. Please contact the office (office@fpmilton.org)to volunteer. We need everyone to pitch in and Do It Together!
Molly B. Nolan, Transitional Director of Religious Education
Music This Sunday
This Sunday Grace Allendorf will be sharing a solo called "Heart" by Jean Berger, with a text by Langston Hughes. An American composer born in Germany, Jean Berger taught for many years at Middlebury College in Vermont and later at the University of Illinois at Urbana-Champaign.
Karl Pastore will also be presenting a guitar solo during worship.
Table of Contents
For Events, News and Announcements
1..Prison Book Program
2.Christmas Tree Announcement
3.Share the Plate Update
4.Hospitality Event: Annual Harvest Gathering
5.Milton Community Concerts Season Announcement
6.Imaginarium Meeting
7.Membership Orientation
8.Meditation
9.Yoga
10.Social and Environmental Justice News and Events
---
Share the Plate
For almost 50 years, the Prison Book Program, a non-profit located in Quincy, has been sending free books to individuals in prison as everyone deserves the freedom to read. With each hand-selected book, are several ways to support this important program:
Book Drive: Between now and December 15, you may donate gently used and new paperback books in the following categories:
Nonfiction: dictionaries (in all languages), thesaurus, almanacs, trade skills, business, hobbies, self-help, sports, spirituality and books by LGBTQ authors and people of color.
Fiction: Westerns, thrillers, mysteries, science fiction.
Donate! On Sunday, November 7, the collection will be designated for the Prison Book Program.
To learn more about the program, visit prisonbookprogram.org
Important Info Regarding Christmas Trees
We are sad to report that the vendor who has been selling us trees the last two years called to tell us that because of weather conditions this growing season, they cannot provide trees for us. Needless to say, we are incredibly disappointed. The order for the trees was placed last summer with the expectation that it could be filled. Having worked with different farms on this project for the last few years, I can tell you that at this point, it's not possible to get another vendor.
Membership Committee will be looking for a different way to to come together for some moments of holiday spirit. We will bring trees back next year, and if you have any ideas for alternate celebratory gatherings, reach out to Leslie. lesliecmacpherson@gmail.com
First Parish would like to thank you for donations to the following organizations:
UU Urban Ministry $999.19
Right Question Institute $514.05
---
UPCOMING MEETINGS & EVENTS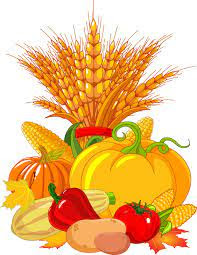 Harvest Gathering
brought to you by the Hospitality Committee
Joy is the harvest when we cultivate gratitude………
Please join us for the re-imagined First Parish Harvest Gathering
Saturday, November 6th, 6:00 – 8:00-ish
In Person, All Welcome, In the Courtyard !
Our time-honored Harvest Supper will be back in person but minus the supper (again)!
The Hospitality Committee will provide hors d'oeuvres and drinks, fire pits and fun.
What better way to spend a Saturday evening this fall?
Bundle up, bring the family and come on down!
2022 Season Announcement
Save the Date
All concerts will take place at First Parish of Milton, 535 Canton Avenue, Milton, MA
Saturday, February 12 at 7pm: "A Night of Cinema Magic", live theater organ accompaniment by Peter Krasinski for iconic silent films by Buster Keaton and Harold Lloyd
Saturday, March 19 at 7pm: "The Heart of a Woman", songs and stories of women, exploring musical-cultural heritage, gender, and ethnicity, featuring singers from Opera On Tap Boston
Saturday, May 7 at 7pm: "Gamechangers", inspired by Jackie Robinson, this is a musical celebration of past and current-day risk-takers and ground-breakers who provide inspiration through their courage, vision, and determination
Sunday, June 12 at 3pm: The Sixth Annual 'Sing For Their Supper", a free benefit concert to support the Milton Food Pantry and the Milton Residents Fund, featuring 10 top local opera singers
---
Imaginarium
Meetings are generally on the Third Saturday in the Meetinghouse (masks required at this time)
10:00 am-12:00 pm (next meeting: ) November 20th
(note day & time change)
The Imaginarium is a group that explores our monthly worship themes through discussion, stories and creative play. We meet once a month, crafting ideas and experiences inspired by the themes. Come, enjoy the shared wisdom, creativity and connection. Each meeting stands on its own. Interested? contact the office: office@fpmilton.org
---
First Parish Orientation/Reorientation
Tuesday, November 16 7:00 pm-8:30 pm
Tuesday, November 30 7:00 pm-8:30 pm
Stay Tuned for Virtual Gathering Info !!
We are welcoming both new attendees and long-time members for two sessions of exploring Unitarian Universalism and the varied paths that have brought us to First Parish.
SESSION ONE: ROOTS AND WINGS
This gathering is full of introductions: we'll introduce ourselves to each other and share a short history of Unitarian Universalism.
SESSION TWO: UUsm at First Parish in Milton
In this gathering we will hear a bit of the history of First Parish and from church leadership about present programs.
Interested? Have questions? Contact: Leslie MacPherson lesliecmacpherson@gmail.com
Meditation
All are welcome to join for 30 minutes of silent meditation/prayer on:
Thursday evenings at 6:45 pm-7:15 pm
Sunday mornings at 8:30am-9:00am
Newcomers and friends welcome.
Please contact Tracey at tdr02186@gmail.com if you have questions or want to join us!
Classes with instructor Elyse Siegmann!
Online via Zoom (see link below) till further notice
This is a NEW Zoom link!
6:30 pm Monday evenings
From S & EJ Committee
Eleventh Hour Calling Stand Out & Stand Up for Climate
Monthly Standout and Stand Up for Climate
Thursday, November 11, 6-6:30 p.m.,
First Parish Church, 535 Canton Avenue, Milton, MA 02186
Spread the word! Show up!
First Parish Milton UU Church's Social & Environmental Justice Committee, Sustainable Milton , and Blue Hills Climate Coalition are collaborating to launch a new, public-facing action on the eleventh day of every month, supporting a national movement. Your presence, signage / messaging, and the church's steeple bells will demonstrate to Milton and beyond that we care about the climate emergency, environmental justice, and municipal planning. This event repeats monthly and welcomes all ages and organizations to participate. Standing up together promotes positive change so bring your:
flashlights and headlamps (safety first!)
light-colored and reflective clothing (safety first!)
encouraging, motivating, colorful signs and banners**
noisemakers — cowbells, tambourines, gongs, pots/pans, musical instruments, vuvuzela horns, drums….
Examples: Do your part for Climate ! – Join us monthly ! – Stand up for clean energy ! – Electrify Milton ! – Together We Can Say NO to Fossil Fuels- Milton Climate Action Plan–it's time !
Calling all Father Bill volunteers!
Next date is MONDAY, November 8th
Volunteers acquire food and pack 10-20 lunches and deliver to the church between 12:45 pm-1:00 pm on Delivery day (every other Monday).
One team lead drives all the lunches to the shelter in Brockton.
Sign up on our Mainspring Sign up-please indicate number of lunches you will bring.
If you require more information or have questions please contact Peter Schneider at peterlschneider@gmail.com
Fair Foods is a non-profit program that rescues fresh produce that
would otherwise be wasted and uses it to feed our communities. We volunteer together unloading and sorting food and packing bags once a month.
The next volunteer date is Saturday, November 20th
If you want to volunteer, please sign up on Sign up Genius by Thursday
evening before the event. Start time and locations vary depending on Fair Foods' needs, but typically start at 8:30 a.m. at their warehouse in Roxbury.
Other volunteer opportunities are also available at Fair Foods on weekdays
from early morning until mid-afternoon.
Any questions or for more information contact Tony Dutzik at tdutzik@gmail.com
Sign up to volunteer on Sign up Genius
"Do you love our historic meeting house?? This is a program for you!! For those interested in old Boston churches, architecture, and the Urban Ministry, zoom on in – starting Monday Nov 1!"
The Treasures of the Meetinghouse series
Episode 2
December 6th 6:00 pm-7:30 pm
In the second installment of the "Treasures of the Meetinghouse" series, historian, Thomas Plant, will discuss First Church Roxbury's historic Hook & Hastings organ. This mid-nineteenth century organ was taken apart and removed from the Meetinghouse to undergo a full cleaning and restoration. Now after months of work, the organ has returned. We will discuss the history and significance of the beautiful Hook & Hastings organ.
---
STAY CONNECTED
Follow First Parish on Facebook and get updates, poems, announcements and more. You'll be glad you did!
CHURCH OFFICE HOURS
Monday – Thursday 10:00 am – 2:00 pm
Other times by appointment
MINISTER OFFICE HOURS
Tuesday – Thursday 10:00 am – 2:00 pm
Other times by appointment
The Church office is closed on Fridays
Sundays through mid June
Worship, 9:30 am in the Meetinghouse
Choir Rehearsal (most Sundays) at 8:45 am
Silent Prayer & Meditation, 9:00am in the Children's Church
EVERY THURSDAY
Silent Prayer & Meditation, 7:00 pm in the Children's Church (Note new time)
SIGN UP GENIUS (formerly known as the Planner)
The link to SignUp Genius is: http://www.signupgenius.com/go/4090d44aca728a02-sunday1
You can sign up for one our our Sunday volunteer positions.