This Week in Worship
Sunday, November 3rd, 2019
10:30am – 11:30am in the Meetinghouse
The Spirit of Democracy
Rev. Lisa preaching
Minister
Rev. Lisa Ward
The office staff is a bit sad but quite supportive of Megan Benders' decision to leave her position as Administrative Assistant so that she can spend more quality time with her son, River, now 7 months old. Megan, and recently River, are wonderful presences in the office.
Megan's professionalism, attention to detail, willingness to navigate the spontaneous nature of church office life, and easy inviting laugh have helped create a smooth, enjoyable, efficient office atmosphere. Though sorry to see her go, we wish her and her family all the best.
A new hire is around the corner (stay tuned). Megan will remain through mid-November to help train our next Administrative Assistant. It has been a joy to work with Megan.
Blessings Be, Rev. Lisa
A note from Megan:
"I am deeply saddened to depart from FP Milton. I am blessed to say that the sense of contributing to work larger than myself brought me great happiness and fulfillment. I will miss you all immensely.
I thank my colleagues and this congregation for being so enjoyable to collaborate with. A special thank you to all who enthusiastically supported my journey of pregnancy, childbirth and new life.
I look forward to hearing about all the ways this Church endeavors to fulfill its mission, and, to embracing the joys and challenges of motherhood."
The Restoration and Painting project on our beloved church has been completed! The church looks so beautiful!
The Milton Times took note and on 10/24 they reported " The intensive restoration work on the 1787 Parish Church-Unitarian Universalist at 535 Canton Ave is nearing completion. The old paint has been shaved to bare wood, the glass replaced in the window, the holes caulked, and fresh paint applied. The church should now be ready for its next 200 years." There was also a picture of the church and of the work being done.
We have wonderful financial news regarding the Restoration and Painting project. It came in exactly as projected, $145,390. As a reminder, the congregation had approved spending of $160,000 in case there were unexpected repairs, but that did not happen. In fact the company, Painter's Pride was very impressed with the shape the church was in.
Please extend a grateful thank you to Susan DeMinco, our Office Manager who worked closely with Painters Pride over the months of this project as well as the rest of our office staff. We also want to thank Building and Grounds for their dedication as well.
Ruth Heiden, Parish Committee, Chair
Religious Exploration
November 3rd will be a Children's Church Sunday. Children from preschool through grade 7 will begin in the Meetinghouse and then move to the Children's Church for a multi-age worship service celebrating the 7 Principles. We will also make a Despacho together to express our gratitude for the abundance of our lives. The Despacho ceremony comes from the Incan Shaman tradition and offerings placed on it represent gifts to spirit to shift energy in positive ways.
Please register your child or youth for RE classes! The Religious Exploration Committee requests all families to register your child or youth. Please use this link to our online form: Online registration form (or use the paper registration forms available on the RE bulletin board in the Link hallway).
Create fun and decorative holiday crafts! Everyone of all ages can join in to make a flurry of handcrafted items from 5:00 to 7:30 pm on Friday, November 22. All materials will be supplied, just add your creative imagination! Hosted by the Religious Exploration Committee.
Youth Chat (for grades 8 through 12) will meet on Sunday, November 3rd. Youth are invited to begin arriving at 10 am to make a hot beverage and settle in. Formal Youth Chat programming runs from 10:30 to 11:30 am. This week we will be exploring the Youth Chat curriculum for the year and deciding on topics for focus that youth are interested in.
Coming of Age (for grades 8 through 10) will meet on Sunday, November 3rd from noon to 1:30 pm. We will be discussing the nuts and bolts of what the Coming of Age Credos are and answering youth wonderings and questions about credos.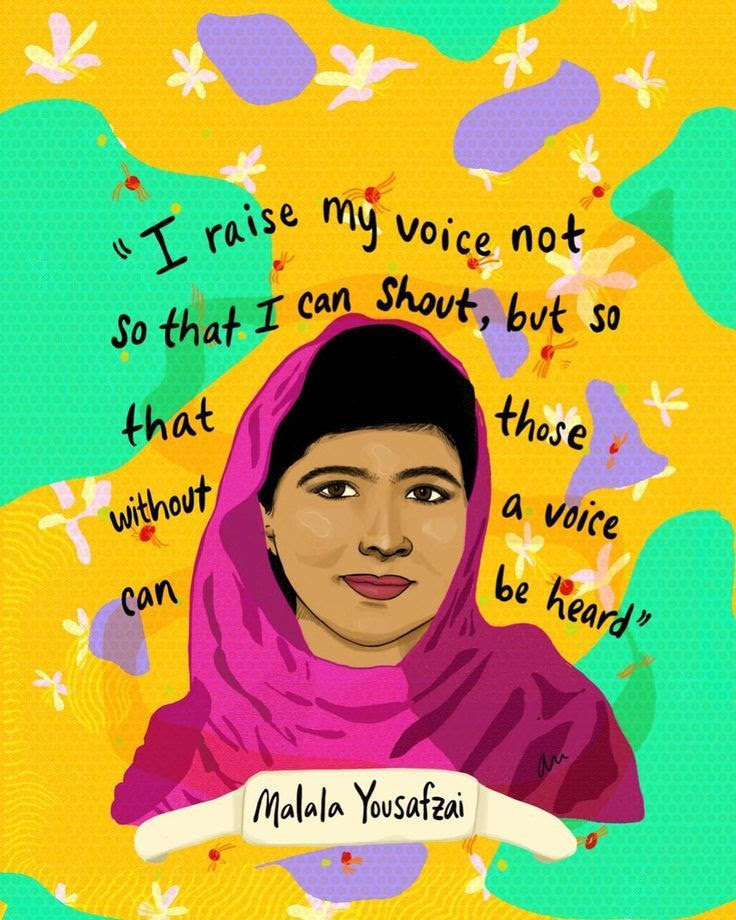 MUSIC SELECTIONS:
This week the choir anthem will sing a text written by Malala Yousafzai, the Pakistani activist who is the youngest person ever to receive the Noble Peace Prize, which has been adapted to the music of Giacomo Puccini: "Raise Up Your Voice". During the offering the choir and narrator Tom Kemp will present texts by Paul Robeson and Emma Lazarus in a unique Jay Althouse arrangement of "America, the Beautiful".
Events, News and Announcements
Daylight Savings Time Ends This Sunday!
Sunday, 11/3/19 at 2:00:00 am clocks are turned backward 1 hour to
1:00:00 am local standard time.
Make sure to update your clocks so you don't miss Church!
Potluck this Sunday!
Join us every first Sunday of the month after worship in the Parish Hall for our potluck social hour. Mark your calendars! Bring a dish to share!
The Results Are In!
Stop by and see the solar panel survey. The results are posted for your viewing pleasure on the wall at the end of the link near the Parish Hall entrance.
Grief Support Group
Four Tuesdays: November 5, 12, 19, 26
7:00 – 8:30 pm
When we lose a loved one through death, the world is different, our lives shift in meaning, our ground is shaken. We can feel isolated by our grief. We can also feel a lack of strength or initiative to find a way through. One way to help adjust to the new reality and find our inner resources is to share our journey with others who welcome time together devoted to the jorney of loss and recovery. There are many ways that we grieve and many kinds of losses. This group is focused on loss due to the death of a loved one. We ask participants to commit to at least three of the sessions, no new participants after the 12th. Open to members and non-members.Feel free yo tell a friend.
Please contact the office: office@fpmilton.org if you can attend.
Parenting Teens As A Spiritual Practice
Friday, November 8th, 6:00 – 8:00 pm
Pizza and salad provided. Suggested donation toward dinner: $5. Do not let cost prohibit you from attending.
Facilitator: Rev. Lisa Ward
Parents encounter many issues living with teens that surprise, delight and challenge us. We all need support, encouragement and a chance to explore ways to navigate these precious years. We will enjoy a simple meal then share wisdom in a format that invites conversation, sharing ideas, and hearing each other's stories.
Please contact the office: office@fpmilton.org if you can attend. We need at least six people to attend.
Courageous Conversations Towards Racial Justice
November Event: Let's Talk Courageously In Quincy
When: Monday, November 4th, 7:00 PM – 9:00 PM
Where: First Presbyterian (270 Franklin St, Quincy, MA 02169)
Join our free event open to the public. We will share information about our anti-racism work that we have been doing in Milton and Mattapan since 2016. Our event will then include a media piece and breakout into small group discussions. Food will be provided. We hope you will join us.
Theology On Tap Returns
Thursday, November 21, 2019
Prime Pizza, 88 Wharf St. Milton
6:00pm – 7:30pm
Join fellow First Parishioners for a lively and informative discussion around current challenges – moral, social, religious, etc.
This will be the second Theology on Tap offering.  Those who attended the gathering last June found it interesting, compelling, and delicious.  We enjoyed beverages and sustenance (Dutch treat) as well as conversation.
What IS Economic Justice?
By the Social Justice Committee
Tracey Robinson and Pat Gallivan, Co-Chairs, Social Justice Committee (fka SAC)
Economic justice is … a set of moral principles for building economic institutions, the ultimate goal of which is to create an opportunity for each person to create a sufficient material foundation upon which to have a dignified, productive, and creative life. (Investopedia, 2019). The Southern Poverty Law Center states more simply: efforts to "ensure that people living in poverty…especially communities of color, are not punished or exploited because of their economic status."
For decades, First Parish in Milton has engaged in many actions to assist those living in poverty and to provide resources, supplies, and food for people who cannot afford heating fuel, a place to live, or gifts for children at Christmas. In the last few years, the needs of underserved communities have grown, so our service work continues. Here are some ways YOU can serve and learn:
Sign up to help cook dinner at the Mainspring shelter in Brockton – next dates:  Dec 15, Feb 16
Participate in Fair Foods on the 2nd Saturday of each month – sign up at the Social Justice Table during Coffee hour on Sunday
Read an interesting New Yorker article about economic inequality in America: The Widening Gyre by Liaquat Ahamed
ALSO: An invitation from the UU Urban Ministry: Join friends from First Parish Milton to participate in a youth led tour of John Eliot Square in Roxbury – in and around the First Church in Roxbury – on November 9 at 1:00pm. Contact Tracey Robinson for more info (tdr02186 at gmail.com)
For more info stop by the Social Justice Info table during Coffee Hour on Sunday!
Community News
First Parish Church member Debbie Alsebai received a 2019 Community Builder Award from Celebrate Milton on Sunday, October 6,  for "making Milton a better place for everyone!" (quoting the event program).  Community Builder Award recipients are individuals who work to build bridges, to celebrate diversity, and to support the mission of Celebrate Milton in order to make Milton a great place to live.
EXPLORING AGING TOGETHER
Second and Fourth Wednesdays of the Month
11 am to 1 pm, (Bring a Bag Lunch)
Chase Parlor (next to the kitchen)
Open Meeting. Come when you can. Newcomers welcome.
Next Session: November 13th

What can we learn from each other as we age? We all have stories within us of facing the unknown and navigating changes, of adjusting to loss and appreciating what's before us. We will meet twice a month to share our wisdom, our queries, our wonderings. Each session will focus around a theme.
More questions?  Contact Penny Partridge at ppartridge9@icloud.com.
Samhain
Saturday, November 2, 2019, 3:00pm, Parish Hall
Samhain (Gaelic for Summer's End) marks the end of the growing season. Vegetation dies back with killing frosts; leaves fall from the trees, the crops have gone brown, and the land becomes a desolate place. It is halfway between the autumn equinox and winter solstice, when the light begins to return again. As we celebrate the end of the harvest season and the beginning of the darker half of the year, we take time to remember the dead and contemplate the endless cycle of life, death, and rebirth.
Join the Great Blue Hill Covenant of Unitarian Universalist Pagans  for the annual Samhain ritual of remembrance.  You are welcome to bring photos or mementos of your loved ones who have passed over and, if you like, to share stories of those you keep in memory.  The ritual will be followed by a pot luck social hour.
Pierce Middle School 3rd Annual March for Peace.
Friday, November 8th, 2:45pm, Pierce MS to Town Hall
The Pierce Middle School Student Council will be leading its 3rd Annual "Peace March" on Friday afternoon November 8th, starting in the school's back parking lot at 2:45pm. We are asking for your support by showing up and marching with us as we celebrate the theme of the day: Peace and Love. This is not a protest, nor a political statement, but rather a gentle reminder that we live in a world where all humans can co-exist peacefully.
Please help us by spreading the word, showing up, and walking from Pierce Middle School, up to the Town Hall Gazebo (with a police escort) and listening to our Town's youth share their words of wisdom through song and brief messages. Light refreshments will be served after the event.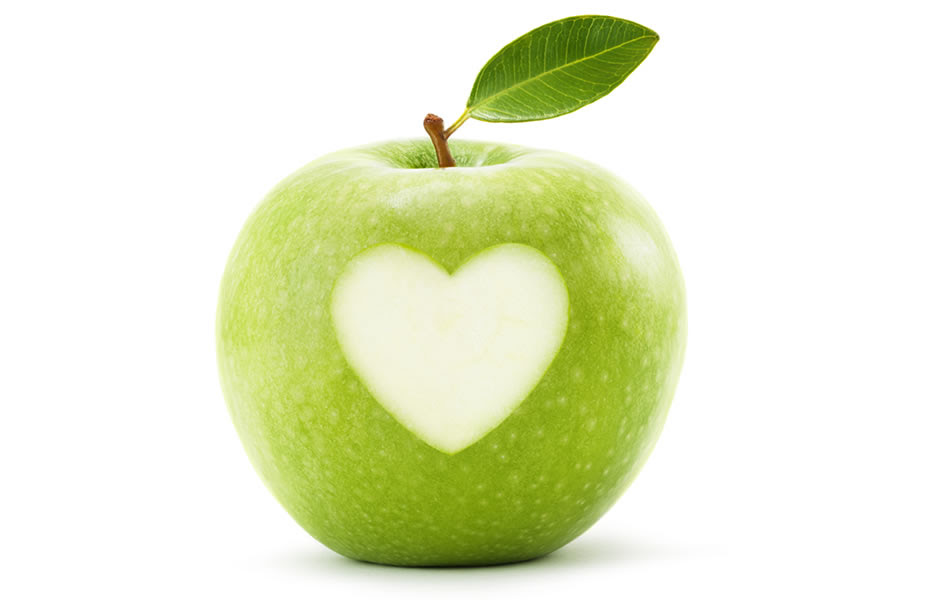 FAIR FOODS
Fair Foods is a nonprofit organization that rescues nutritious wholesale fruits and vegetables about to be discarded for distribution to members of the community. Join First Parish's Social Justice Committee for our monthly volunteer day with Fair Foods at the Unitarian Universalist Urban Ministry, 10 Putnam St. in Roxbury. Arrive in Roxbury at 10:30 or e-mail Tony Dutzik at tdutzik@gmail.com if you'd like to join a carpool leaving from First Parish at 10 a.m. or if you have any questions. Upcoming dates include the following Saturdays: November 9, December 14 and January 11.
World Market Holiday Craft Fair
December 7th, 2019
9:30-1:30
Parish Hall
Local crafters encouraged to contact the
church for an application. Crafts only,
no food or mass-produced items.
$35 per table
Contact: office@fpmilton.org
617-698-6329
Our office manager, Susan DeMinico, is changing her hours effective 11/1.
Susan will be in the office Mondays 10am-1pm, Tuesdays-Thursdays 8:30-4:30pm, and Sundays 9:30am-12:30pm.