Your Weekly Link
Sunday, February 2nd, 2020
Guest Speaker: Susan Batson
Sermon:  The Light and Dark Within Us All
Minister
Rev. Lisa Ward
I am writing this column right after the memorial service, interment and memorial reception for Susan Monack, a longstanding member who moved to Mashpee, MA several years ago. The teamwork amongst First Parish volunteers was impressive.
This was a fast turn-around: we learned of Susan's death on Sunday. In four days, those who were able to clear their schedules pitched in to set up a catered reception, offer music, prep the meetinghouse for a morning memorial service and offer solace and love to the Monack family.
This is the stuff that enriches community. This is the ground from which we can have faith in humanity: compassion, love, willingness to offer skills and talents, integrity of follow through. Blessings abound.
Never underestimate your gestures of kindness, local and wide. Truly, it is what carries us through.
In gratitude, Rev. Lisa
Religious Exploration
Nursery care will be available from 10:15 to 11:45 am in the Link hallway for infants and toddlers up through age 3.
Religious Exploration for Sunday, February 2: All children from preschool through grade 7 will begin in the Meetinghouse and then move either to the Children's Church or downstairs to the Primary classroom.
Grades 2 through 4 will be focusing on Principle 2: All People Should Be Treated Fairly as part of the Passages program, meeting in the Primary classroom.
Children in preschool and grades 1,5,6 and 7 will gather in the Children's Church for a multi-age worship service celebrating Imbolc, snowflakes, and planet earth.
Youth Chat (for grades 8 through 12) 10:30am – 11:30am Youth are invited to come starting at 10am to get a warm beverage and settle in. This week we will be focusing on planning for the upcoming youth led worship service!
Coming of Age (for grades 8 through 10) 12pm – 1:30pm This week (with mentors!) we will be discussing prayer, meditation, and mindfulness as spiritual practices. This week will include an easy, interactive craft activity.
Save the Date: The youth group will be hosting a breakfast for dinner and game night on Friday, February 7. Everyone is invited to wear their pajamas and bring games to share. Set-up begins at 5 pm. We will be sending out a signup for groceries and helpers. Following the event, there will be a youth late night until midnight!
MUSIC SELECTIONS
This week the choir will be singing a recent arrangement of a classic song from 1969, "He Ain't Heavy, He's My Brother". Vocalist Pat Neves and guitarist Karl Pastore will be presenting "Shedding Skins" by Fia.
Solar Panel Legacy Project
Hooray!! Last Sunday First Parish members donated 43 panels to kick off our Solar Panel Legacy project. The kids helped ring the bell to celebrate, hung sun rays on the sun poster for those to be commemorated and put stickers on our gauge to show our progress. There are 238 panels to sponsor so we are well on our way!! Everyone is encouraged to live our UU values and get in on this gift to the future
No worries if you missed last Sunday. Pledge Forms will be available at our Coffee Hour table which will be a regular feature on Sunday's until we wrap up the campaign on 5/1 or when all the panels have all been spoken for. Each Panel is $800 and if necessary payment can be spread over 3 years for just $23 a month. 3 panels would just be $67 a month. 1/4 and 1/2 panels are also available.
Think of who you want to commemorate!!
We are looking for ideas on our Legacy installation so stop by the table with your ideas and see the marvelous ones JB Clancy drew up.
Help Wanted – our committee is looking for a few others members if you would like to be part of this important Legacy Project. Stop by our table at coffee hour or reach out to Debbie Alsebai at 617-821-9460.
SAVE THE DATE & RSVP NOW
PLAN YOUR OWN MEMORIAL SERVICE
March 7 — 1 – 3:30
Facilitator: Rev. Lisa Ward
A true gift that you can give your loved ones is to offer suggestions for planning your memorial service. At a time when they will be struggling with grief, some clarity supports their gathering to honor your life. We will walk through several possible aspects of a memorial service, offer resources and devote time to explore your unique being – your unique voice.
Please rsvp to the office: office@fpmilton.org, if you plan on attending.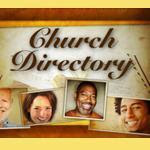 We our new Church Directory has been updated on the Member's page of the website!
You can search by last name, view photos, get contact info- everything you'd need!
If you need the username/password for the site, please just email the office.
If you're a member or contributing friend who needs a hard copy of the directory still, copies will be available at social house after worship service this Sunday.
While we enjoy comfort food, burrow into our couches under a pile of blankets and hibernate a bit, we also notice that the sun is getting a little brighter, and we know that the seeds of life are quickening within the earth.
Imbolc, "in the belly", is the halfway point between the Winter Solstice and the Spring Equinox. It is celebrated as Candlemas in the Christian liturgical calendar when candles are blessed, as St. Brigid's Day in Ireland, and by pagans as a time of honoring the pre-Christian Goddess Brigid as healer, keeper of the hearth, and muse of the arts. It is a fire festival celebrating warmth, purification and the spark of inspiration in the midst of winter's icy grip.
Join the First Parish CUUPS as we light the fires, sing in the returning sun, and celebrate our own illumination and inspiration.
Imbolc Ritual: Saturday, February 1st 3:00pm-Parish Hall
All are welcome; Pot Luck feast following the ritual.
News from First Parish Membership Committee
Membership Orientation – Wednesday, February 5th
6:00pm-8:00pm Light dinner fare will be served.
This is a time for people interested and/or curious about joining First Parish as members.
We will welcome new members on Sunday, February 9.  Wherever you are on your journey toward membership, please come! RSVP to:  lesliecmacpherson@gmail.com. Our next session will be in May.
Join us after worship in the Parish Hall, Sunday, February 2nd
 for our Monthly Potluck Social Hour!  Bring a dish to share!
SIX FIRST PARISH MEMBERS LOBBY BEACON HILL
FOR CLIMATE LEGISLATION!!!
Atticus D'Allessandro (Pierce Middle School), Andrea Geyling (with three Milton Academy students), Isabelle Goodrich (Boston Latin School, and Our Climate field leader), Deb Larson-Venable, Jennie Mulqueen, and Tucker Smith spent much of Wednesday, January 29, navigating the State House as part the largest Intergenerational Climate Lobby Day to date.
Over 150 students and elder allies from across the state called on 55 legislators. Team First Parish, lead by Izzy, met with Rep. William "Bill" Driscoll, Jr. to urge that three key climate bills currently "stuck" in committee move on to a floor vote : H. 2810 (Green Infrastructure Fund/Pollution Fee & Rebate); H.2836 (100% Renewables Act); and H.4264 (Environmental Justice).
When you see us at church, ask for our stories. It was educational, a bit scary, but… this is what Democracy looks like. The clock is ticking before this pending legislation expires, and we can't wait to act on climate!
 Green Action Team meeting will meet on Thursday February 6th at 6:30 PM in the church library.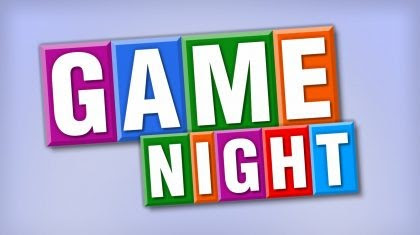 Friday, February 7, from 6:30 to 9 pm the youth of First Parish Milton will host a fun evening to earn money for a future service trip to CityReach Boston.
Join them for a real treat, breakfast for dinner! Wear your pajamas and slippers as you enjoy pancakes, bacon and other breakfast goodies. Gluten-free options will be available. Suggested cost is $5 per person.
Linger after dinner to play board games together. Bring your favorite board game to share and play!
Sunday, February 9
22nd ANNUAL FIRST PARISH CHOCOLATE AUCTION
Be at Church on Sunday FEBRUARY 9th for the Chocolate Auction. This event, which has become an annual tradition at First Parish, will take place in the Parish Hall right after the worship service. ALL members of the congregation are encouraged to bring some goodie of substance for the auction. Items may be home-produced or purchased. Chocolate is the essential ingredient. [For those of you who have a sweet tooth but not a chocolate one – some year perhaps someone else will do a Non-Chocolate Auction, but this is not that event…] Please plan ahead – think NOW about what you might be able to contribute. Items should be attractively presented and ready to be carried home (meaning – don't expect to get the plate or dish back). A small card or label identifying the item and any information (ingredients – especially whether there are nuts or nut oils, name of maker (you or your family), interesting recipe history if any) – will be very helpful and much appreciated by Your Humble Auctioneer.
Items to be auctioned are brought to the Parish Hall before church on the morning of the Auction, where they will be on display before the service and immediately after, before the Auction starts. Each item will be auctioned off to the highest bidder. Children are permitted to bid, but only under the direct supervision of a parent, please. There will again be a Kids' Raffle, with raffle tickets available for $1 each immediately before the Auction!
Be there! Bring a guest – the more bidders, the merrier!
Live Our Values, Eat Our Chocolate!
Any questions at all, call or email Your Humble Auctioneer, Chris Pitt
Bring a dish to pass and enjoy an evening meal in someone's home with fellow parishioners! No agenda– just a pleasant evening and conversation. Members and non-members alike are welcome. Suppers are planned for the following dates at the home of Myrtle Flight (in Milton)
Friday, Feb 21, 6 – 9 PM
Sunday, March 15, 5 – 8 PM
Monday, April 13, 6 – 9 PM
Sign up during coffee hour following any Sunday service, or contact Debbie Alsebai (617-821-9460) or Richard Venable (617-792-4124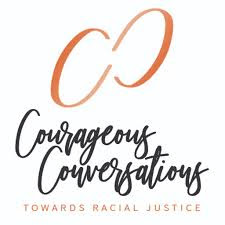 Part 2: Looking at the System

Time: Monday, February 24th, 7:00 PM – 9:00 PM
Location: Milton Hospital, Nangeroni Education Center
(199 Reedsdale Road, Milton, MA 02186)
Join us for a discussion on social determinants of health such as cultural competency, trust concerns, housing access, immigration status, and language barriers. 

Advance registration will be required, so please RSVP here or e-mail courageousconversationsmilton@gmail.com.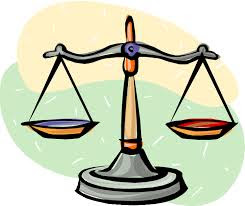 Take Action from your Social Justice Committee
The FPM Social Justice Committee is hard at work trying to better understand the complex issues of Immigration Justice so that we can start to develop an action plan for First Parish Milton.
Even as we work to understand the issues, the MA legislature is debating a Safe Communities Act. Last Friday the Joint Committee on Public Safety and Homeland Security held a public hearing to hear testimonies from both sides of the issue. The SCA would increase protections and due process for undocumented immigrants — who live in constant fear of being detained and deported.
For more information, stop by the SJC table at the next church coffee hour or search online for info from Safe Communities Coalition.
 PLEASE consider contacting your MA Senator or representative to urge them to support the SCA.

First Parish Auction 2020:"Spring for Good!"
For the next few weeks, as we look to the congregation for donations, we'll be featuring an
AUCTION ITEM OF THE WEEK
to offer ideas for what you may contribute. The success of the Auction lies with each of us to gift, bid and buy!
This week's item is a quilt made by Elise Hendricks. Elise has every hope of completing a quilt in time for the Auction. It may be this quilt or another. Stay tuned!
Do you have a skill or talent that you would like to share? Are you a knitter? Painter? Woodworker? Baker? Perhaps you could offer instruction or a service?
Let's share our talents while raising funds for First Parish !
Don't forget- auction is March 28th!
Please contact Lynne Stack (lmstack258@gmail.com) with your donation! Thank you!
June 24, 2020-June 29, 2020, Providence RI
Early Bird Registration is now Open!
Click here for more informaiton.
Snow Cancellation Information:
If the Milton Public Schools close for snow, so does First Parish. Sundays we realize are trickier. We will call it by 8 a.m. on Sunday. Look for cancellations in three places. If you don't see cancellation information, we are open.
~Channel 5, WCVB television. Look for First Parish – Milton. Check their website if you want to get automatic, direct notification through the TV station. www.wcvb.com.
~Check our Facebook page. First Parish Milton UU. We will post cancellations there. Our Facebook page also feeds our Twitter account @FPMilton.
~Check our website, www.fpmilton.org.  We put a banner on the home page with closing information.