This Week in Virtual Worship
Sunday, January 31, 2021 10:30am
January Worship Theme: BEING
"Creative Spirituality"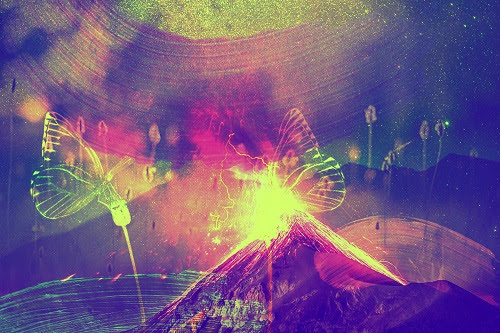 Facilitated by: Rev. Lisa Ward
Worship Associate: Elise Henricks
Music: Stuart Ryerse
Audio Engineer: Brynne Mershon
Virtual Social Hour Host: Amy KavadloPlease see the zoom link below. Please log in at 10:20, to give some lead time for the service at 10:30. You will be muted, but you can communicate through the chat box. If you do not have zoom on your computer, please download it ahead of time. It is free.
Please be on the lookout for an Order of Worship which will be emailed to you on Friday, 1/29
Sunday's offering will be dedicated to the services and ministry of First Parish.
We've added the offering to the service with a new way to give- text to giving! We will continue having a social hour after services. Just stay on the Zoom worship call.  It will be good to worship together. Do join us on Sunday if you can!
As I write, a gentle snowfall accompanies the moment.  I see its beauty and mystery, and remind myself to heed the call of allowing, of letting  go of direction for a mindful breath or two, and rest in nature's assurance.  It's confusing, because of course, Covid-19 is nature as well, but life affirmation is also ever evident, if we but look.
We're in a vulnerable time right now, as a nation, tripped up by run-away hope when the slog is still before us.  A new administration, a promise of increased competence in the roll out of vaccines, and visions of "the light at the end of the tunnel" bring an impatience, a testiness, a fatigue in our daily, relatively locked down lives.  Hang in.  Be gentle with yourselves and each other.
There's a common phrase: "HALT", which reminds us, before making an important decision or engaging in a difficult conversation, to pay attention to whether we are Hungry, Angry, Lonely or Tired.  Now some may say that one of those qualities is inevitably present during these times, but it is simply a reminder that noticing where you are, emotionally, will help you with your next choice. 
This is a time when we need to help each other with resilience and to practice a hearty forgiveness.   This is a time when our faith community can truly help, for you are nourishing beyond measure.  I witness you showing up for one another on a daily basis.  And like the falling of the gentle snow, allow yourself to rest, now and again, in the beauty that is you.  Keep on keeping on.
Blessings Be, Rev. Lisa
Religious Exploration
Family Spirit Circle: Family Spirit Circle packets will be delivered this weekend on the theme of spirituality and spiritual practices. Email fpmiltonre@gmail.com if you need the family spirit circle newsletter or would like to be added to our distribution list of RE families.
Minecraft for All Ages: Our ongoing Minecraft group meets on Sundays at 4:30 pm and is open to anyone who enjoys playing this absorbing game.
Please email fpmiltonre@gmail.com if you would like to participate. You will need a copy of Minecraft (Java preferred but we have a server for Bedrock players as well) and an account. Let us know if you need help getting set up.
High School Youth: Parents are invited to a 'Visionary Lunch' at noon on January 31st, hosted by the Youth Visionaries who are seeking parental input to help 'focus our binoculars' on options for youth programming for the balance of the congregational year. Please email fpmiltonre@gmail.com if you did not receive the Zoom link for this session.
[In-person religious exploration programs are suspended until we are able to gather together safely. There will be no Sunday morning nursery care, classroom programming, or youth group activities at First Parish Milton while worship services remain virtual only. Fear not! Religious exploration is continuing as we experiment with new ideas and approaches in this time of liminal space.]
MUSIC THIS WEEK
  This week music will be led by Stuart Ryerse with violinist Caroline Dressler.
Table of Contents
For Events, News and Announcements
1. Membership Committee Upcoming Events
2. MCC Livestream Event
3. Building Spiritual Resilience Class
4. Stewardship Month
5. Chocolate Auction
6. Grief Group
7. Young Adult vision session via Zoom
8. Aging Together
9. Racial Justice Conversations
10. SJC Message re: Boston Climate Change and Racism
11 SJC- Letter Campaign against Compressor Station
12. Father Bills & MainSpring volunteer opportunity
13. Fair Foods volunteer opportunity
14. Weekly Meditation
Events, News & Announcements
Upcoming Zoom Event sponsored by the Membership Committtee
Tomorrow, Friday January 29th 6:00pm-7:30pm
Chili & Cornbread
~~~~~~~~~~~~
Quick Beef and Bean Chili
Ingredients
1 pound ground beef (ground chuck) 1/2 cup onion, chopped ,1 14.5-ounce can diced tomatoes, 1 8-ounce can tomato sauce, 1 1/2 to 2 cups cooked kidney beans (or a 15-ounce can, drained), 2 teaspoons chili powder Salt and pepper (to taste) Optional:
Shredded cheddar cheese, sour cream, green onions, chopped cilantro
Instructions
Step 1
Gather the ingredients.
Step 2
Spray a Dutch oven with nonstick cooking spray and place it over medium heat. Add the ground beef and onions. Cook, stirring and breaking up the beef, until the onion is translucent and the beef is no longer pink.
Step 3
Add the tomatoes, tomato sauce, drained beans, and chili powder and stir to blend. Taste and add salt and black pepper to taste. Bring to a simmer.
Vegetarian Bean Chili
· 1 tablespoon vegetable oil
· 1 cup chopped onions
· ¾ cup chopped carrots
· 3 cloves garlic, minced
· 1 cup chopped green bell pepper
· 1 cup chopped red bell pepper
· ¾ cup chopped celery
· 1 tablespoon chili powder
· 1 ½ cups chopped fresh mushrooms
· 1 (28 ounce) can whole peeled tomatoes with liquid, chopped
· 1 (19 ounce) can kidney beans with liquid
· 1 (11 ounce) can whole kernel corn, undrained
· 1 tablespoon ground cumin
· 1 ½ teaspoons dried oregano
· 1 ½ teaspoons dried basil
Instructions
Step 1
Heat oil in a large saucepan over medium heat. Saute onions, carrots, and garlic until tender. Stir in green pepper, red pepper, celery, and chili powder. Cook until vegetables are tender, about 6 minutes.
Step 2
Stir in mushrooms, and cook 4 minutes. Stir in tomatoes, kidney beans, and corn. Season with cumin, oregano, and basil. Bring to a boil, and reduce heat to medium. Cover, and simmer for 20 minutes, stirring occasionally.
Maple Cornbread
Ingredients
1 cup Unbleached All-Purpose Flour 1 cup yellow cornmeal/ 1 tablespoon baking powder/ 1/2 teaspoon salt/ 1 cup milk/ whole, skim or 2%, your choice 1/4 cup maple syrup/ 4 tablespoons butter melted /2 large eggs
Instructions
Preheat your oven to 425°F. Lightly grease or oil an 8″ x 8″ square or 9″ round baking pan. In a medium-sized mixing bowl, whisk together the flour, cornmeal, baking powder and salt until thoroughly combined. In a small bowl, or in a large measuring cup, whisk together the milk, maple syrup, melted butter and eggs. Add the liquid mixture to the dry ingredients and stir just until moistened. Pour the batter into the prepared pan, and bake the cornbread for about 20 to 25 minutes, until it's lightly browned and a cake tester inserted into the center comes out clean. Serve warm, or store, covered, for 3 days at room temperature. Freeze for up to a month Email Debbie Alsebai at alsebai@verizon.net  and let her know if you would like to join this fun event !
MILTON COMMUNITY CONCERT LIVESTREAM EVENTPlease mark the date on your calendars for Milton Community Concert's firstevent of the year, a one-hour livestream benefit concert on Sunday, January31st at 3pm: "Still Dreaming: A Musical Tribute to MLK". This concert willfeature a diverse and prestigious group of performers and composers in aprogram to benefit the Neponset Neighbors Together Fund through the UnitedWay.Produced in collaboration with Courageous Conversations for RacialJustice (miltoncommunityconcerts.com).
Building Spiritual Resilience Class
6 session class – Sundays 4:00pm-5:30pm
2/21, 2/28, 3/7, 3/14, 3/21, 3/28
Timothy Ellis, our field education student, is teaching a 6-week class about identifying and building up our spiritual resources to be able to face struggle and difficulty without looking away. Building the spiritual endurance and resilience to face harm, struggle, and oppression without looking away can help us to work against injustice and build stronger and more enduring relationships. Through the class, we'll explore where we already have spiritual resilience, look at times when we find it lacking, and identify sustainable spiritual practices to support us moving forward. There will be an emphasis on how this is used in justice work, but it can of course be applied to all parts of life and relationships. All levels or non-levels of engagement with justice work are welcome.
Please email timothy_ellis@hds.harvard.edu to sign up or with any questions.
FROM THE
COMMITTEE Did you know? – February is STEWARDSHIP MONTH.  Stay tuned for details!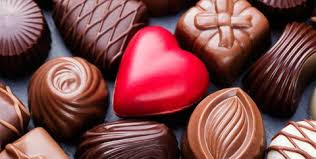 FROM THE CHOCOLATE AUCTIONEER
In case you were wondering… The 23rd Annual First Parish CHOCOLATE AUCTION will take place ON ZOOM right after the worship service on Sunday, February 14.
Bakers, Makers, Bidders and other Chocolatiers – Put this highly anticipated event on you calendar now! Watch for details.
Grief Support Group
Four Tuesdays: Feb 23, March 2, 9 & 16
7:00 – 8:30 pm
Facilitator: Rev. Lisa Ward
When we lose a loved one through death, the world is different, our lives shift in meaning, our ground is shaken. We can feel isolated by our grief. We can also feel a lack of strength or initiative to find a way through. One way to help adjust to the new reality and find our inner resources is to share our journey of loss and recovery with others. There are many ways that we grieve and many kinds of losses. This group is focused on loss due to the death of a loved one. The loss can be recent or from years gone by. We ask participants to commit to at least three of the sessions, no new participants after March 2.
Please contact Rev. Lisa: minister@fpmilton.org  if you can attend.
Join Rev. Lisa, Katie Vhay, and Jonah Beukman for a Zoom visioning session to discuss the possibility of a young adult group at First Parish Milton. (Zoom details forthcoming.)
Here are some questions we would like to explore with young adults (and their advocates):
1) What brought you to First Parish in Milton?
2) What would you like to get out of a Young Adult Group?
3)How might a Young Adult Group be a part of our faith community?
Interested? Please contact the office: office@fpmilton.org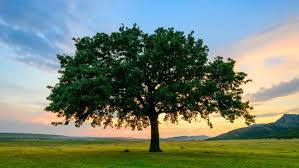 Aging Together
February 10th 9:00am-10:30am
First Parish's Aging Together group has settled into its life via Zoom with monthly meetings on Wednesday mornings from 9:00am to 10:30am.
At our next meeting on February 10th , Ruth Hannon will share her thoughts and experience as a psychotherapist about "denial."
Anyone should feel free to join us for any of our gatherings, but please contact Penny (ppartridge9@icloud.com) at least a day in advance so you can get the Zoom invitation.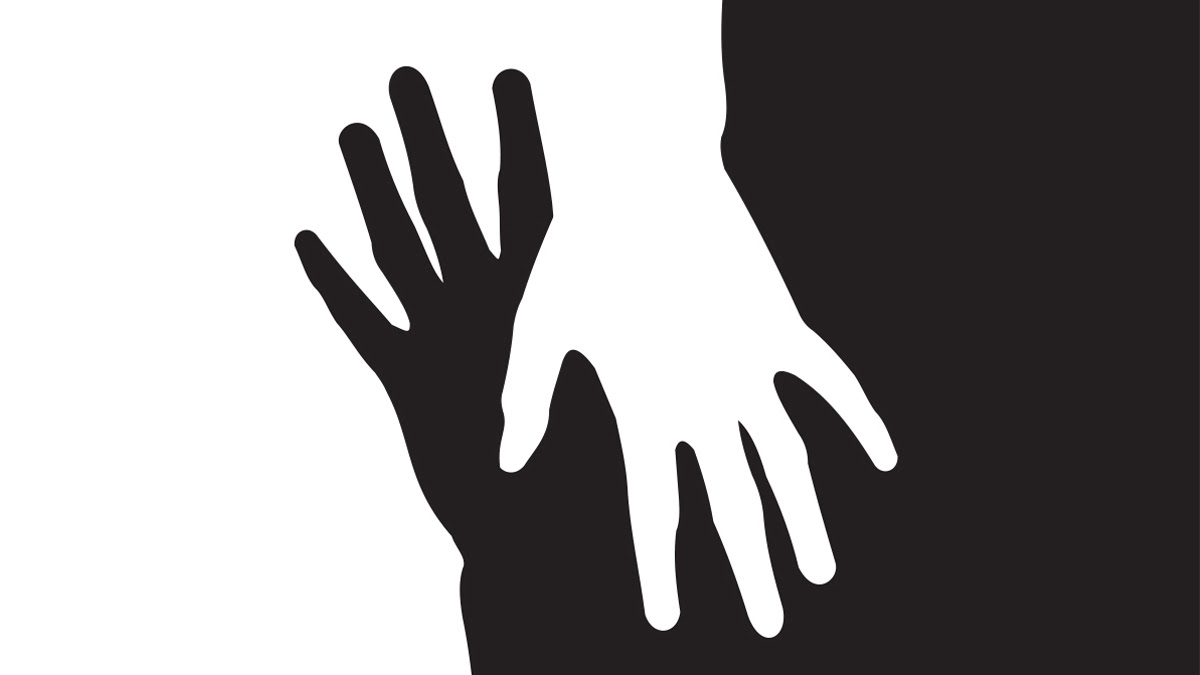 Racial Justice Focus GroupConversations by Zoom with Rev. Lisa, Timothy Ellis and Debbie Alsebaimeets on the 2nd & 4th Wednesdays monthlyAll are Welcome!
Next Session: Wednesday, February 10, 7:00pm – 8:30 pm
This focus group has been meeting since August. Each session is rich with stories, insights, questions, learning, re-learning, sharing of resources, sharing of wisdom. Each session stands alone, so you are welcome to attend at any meeting. Consistent attendance helps deepen trust and exploration. Dismantling systemic racism in ourselves and communities occurs incrementally, discovery by discovery. We recognize the importance of this life-long journey toward transformation and that it is a shared endeavor.  Contact the office to receive the zoom link: office@fpmilton.org.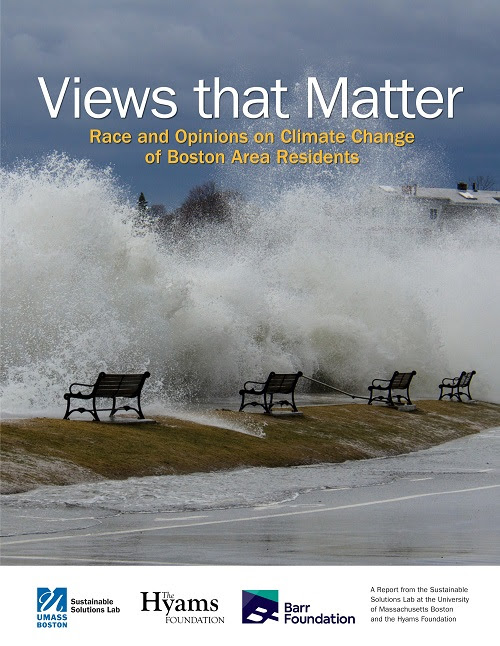 *Race and opinions on climate change of Boston area residents * There is a growing consensus that climate change places a disproportionateburden on communities of color. Voices from these very communities howeverare often left out of the discussion. Last fall an important report wasreleased by UMass Boston summarizing the results of a survey on attitudestowards climate change along racial lines. Follow the link below to findout more. LINK
Brought to you by the Social and Environmental Justice Committee
WRITE NOW PLEASEOur Fore RIver Basin neighbors are still fighting to keep mega-energy giantEnbridge's Compressor Station from being activated in Weymouth. It's apipeline linkage between PA fracking fields and Canadian depots; its toxicemissions pose dire public health (inhalation) and planetary health(burning fossil fuels) risks. There are two certified EnvironmentalJustice (EJ) neighborhoods in Quincy Point and Germantown as well, definedin MA by: annual income level, ethnicity, and English proficiencydemographics. *Help Fore River Residents Against the Compressor Station (FFRACS) pressurethe Federal Energy Regulatory Commission (FERC) to grant a new hearing toprohibit this project from going live.* There is an online portal withdetailed instructions. Let's amplify their voices and act on our UU socialand environmental values.
Brought to you by the Social and Environmental Justice Committee
Volunteers are needed on Wednesday, February 10th. Volunteers acquire food and pack 10-20 lunches and deliver to the church between 12:45-1pm on Delivery day. One team lead drives all the lunches to the shelter in Brockton.
 If you can help, please contact Peter Schneider at peterlschneider@gmail.com for instructions or if you already know the drill, signup on our schedule Mainspring SignupGenius – please indicate number of lunches you will bring.
 Fair Foods is a non-profit program that rescues fresh produce that would otherwise be wasted and uses it to feed our communities. We volunteer together unloading and sorting food and packing bags on the 2nd Saturday of every month, starting at roughly 9 a.m.
Next session is Saturday, February 13th.
If you want to volunteer please signup on Signup Genius by Thursday evening before the event. Start time  and locations vary depending on Fair Foods' needs, but volunteering typically takes place at First Parish Dorchester, 10 Parish St. in Dorchester, near Fields Corner, or at Fair Foods' new warehouse in South Boston. Please wear a mask and bring gloves if you have them. Any questions or for more information contact Tony Dutzik at tdutzik@gmail.com