This Week in Worship
Interdependent Care
Sunday, January 12th, 2020
Minister
Rev. Lisa Ward
What a way to start a new year…devastating fires in Australia, dangerous events in the Middle East, increased anti-semitic violence and the continuation of Articles of Impeachment of this nation's president. We wake up to news that is hard to digest, that is if we sleep well, which some have found difficult. It is time to come together, to find our way here at First Parish to nurture and encourage one another. These times are not times to try and handle on our own.
This month's worship theme is "stewardship". When one hears that word in church, thoughts immediately go to the stewardship drive and the "ask" of money. However stewardship has a much broader presence in a vibrant community. Stewardship is about taking responsibility for the care and tending of a community. So for a thriving community, we steward our processes, our resources and our vision so that we become what we want to see in the world. This doesn't just help us, it sends ripples of hope and healing energy into the larger body politic.
I am humbled and regularly amazed by the talent, wisdom, care and spirituality within this faith community. Let's believe that we have what we need to both face the news of the day and bring about a sustaining, justice-centered world.
Bit by bit…that's how transformation happens. Come gather on Sunday and beyond to feel the hope of our lives.
Blessings, Rev. Lisa
Religious Exploration
Nursery care will be available from 10:15 to 11:45 am in the Link hallway for infants and toddlers up through age 3.
Religious Exploration classes will meet on Sunday, January 12. All children from preschool through grade 7 will begin in the Meetinghouse and then move downstairs to their classrooms.
Preschool through grade 1 will be enjoying Spirit Play in the Preschool classroom. The story this week will be 3 Wise Women for Source 4: Our Judeo-Christian Heritage.
Grades 2 and 3 will be starting the Passages program this week, meeting in the Primary classroom.
Grades 4 through 7 will be continuing the two-year Friends and Neighbors curriculum, learning about various faith traditions. Our focus this week will be on Islam and the Hajj pilgrimmage to Mecca. This group meets in the Activity room.
Grade 8 will be participating in the Coming of Age program this year.
Youth Chat does not meet on January 12. Next meeting will be on January 19.
Coming of Age does not meet on January 12. Next meeting will be on January 19.
This Friday: Spaghetti Dinner and Karaoke! The youth group will be hosting a spaghetti supper and karaoke night on Friday, January 10. Set-up begins at 5 pm. Please refer to the youth specific email (or below!) for the sign up genius to commit to bringing ingredients and for youth and adult helper sign ups!
Sign up Genius: https://www.signupgenius.com/go/9040b44adaa23a57-january1
If you have any questions, please contact Laurel or Sara Elizabeth.
This Sunday, Sara Elizabeth will be speaking during the regular church service to give the faith reflection. She will be speaking about the importance and spiritual meaning of youth programs in churches in general and ours specifically! Please come to service in order to listen as a way of supporting Sara Elizabeth, our program, and our community.
**Please note: we are canceling the youth overnight for this coming Friday due to lack of youth sign ups.
MUSIC SELECTIONS
This week the Meetinghouse Choir will be singing an anthem setting of a text by a former First Lady, "A Prayer of Eleanor Roosevelt", by Timothy Hagy. This piece was written for and dedicated to the choir at the Church of the Advent in Boston. Jennifer Sgroe will also sing a little-known song by Stephen Sondheim, "They Ask Me Why I Believe in You".
Events, News and Announcements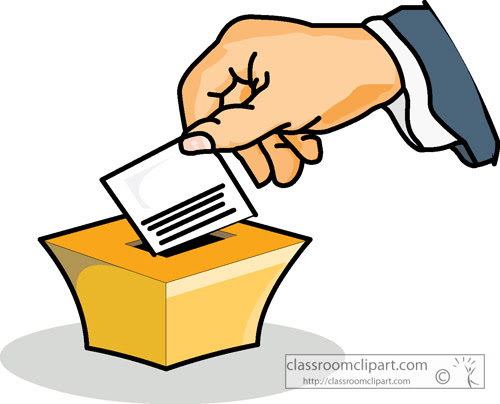 We have a congregational vote scheduled for Sunday,
January 12 at 11:45am in the Parish Hall.
All supporting documents for the meeting can be found on the members section of the website. If you need the password, please email Susan at manager@fpmilton.org 
Spaghetti Supper and Karaoke Night!
On Friday, January 10, the youth group will host a fun-filled night with a spaghetti supper, beginning at 6:30pm, and karaoke, beginning when the first person steps up to the mike! A $5 dinner donation per person is suggested. Proceeds will help fund future youth service trips.
In addition to karaoke and bingo, there will be plenty of opportunity to chat and unwind after the busy holiday season. Bring your friends, bring your neighbors, bring your voices and enjoy!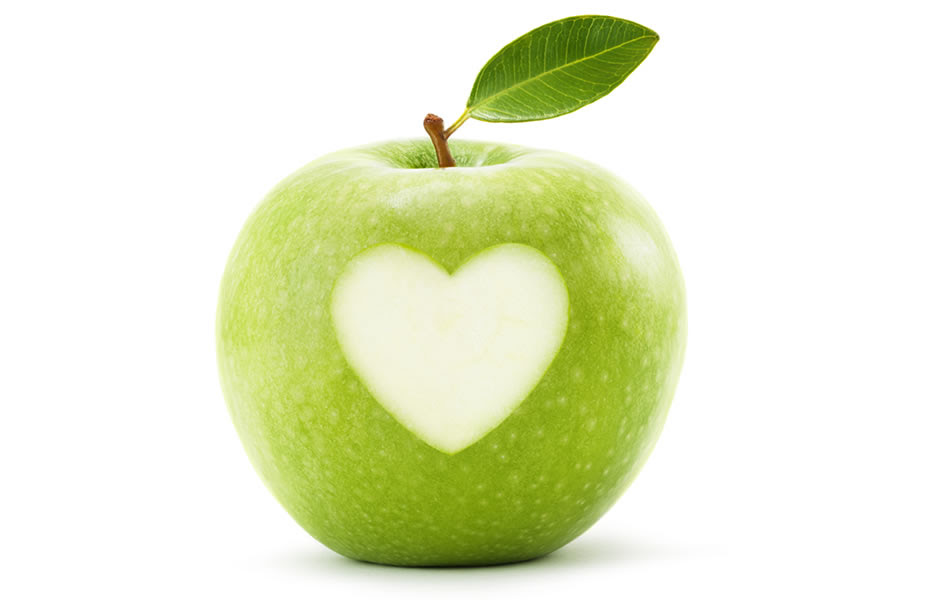 FAIR FOODS
Fair Foods is a nonprofit organization that rescues nutritious wholesale fruits and vegetables about to be discarded for distribution to members of the community. Join First Parish's Social Justice Committee for our monthly volunteer day with Fair Foods at the Unitarian Universalist Urban Ministry, 10 Putnam St. in Roxbury. Arrive in Roxbury at 10:30 or e-mail Tony Dutzik at tdutzik@gmail.com if you'd like to join a carpool leaving from First Parish at 10 a.m. or if you have any questions. January 11 is our next date.
Green ACTION Gleanings
Talking about Climate Change in 2020, Part 2
Last week's Link introduced the science metaphor of a "heat-trapping blanket" to explain how excess CO2 in the atmosphere, caused by burning fossil fuels, is a primary cause of Climate Change. This week's FrameWorks Institute topic highlights REGULAR vs. RAMPANT CO2.
"Regular" Carbon Dioxide (CO2) is created and used by normal life processes (such as when animals exhale and plants absorb it). "Rampant" CO2 comes from burning fossil fuels for energy; it's growing out of control and must be reduced. Ways each of us can act might be: explore solar energy for our homes/work places, or electric vehicles (EVs); drive less (ride the T/a bicycle or walk more); a major polluting factor is aviation travel — can you fly less — attend meetings virtually or consider purchasing carbon offsets or vacation locally.
Talk it up!  Green Action Team's next meeting is Thursday, January 16, 6:30 p.m. in the church's library.  Consider this an invitation.
A NOT-TO-BE-MISSED CONCERT
On Saturday, January 18th at 7pm in the Meetinghouse, Milton Community Concerts presents "Rockin' With Renaissance Men: A Benefit Concert". The concert will feature Renaissance Men, New England's professional male vocal chamber ensemble, who will take you on a musical journey from the church to the tavern, including virtuosic Renaissance polyphony, traditional Bluegrass tunes, rollicking Estonian folk music, drinking songs from around the world, and even pop songs. Also on this concert will be a guest appearance by the celebrated women's ensemble, Ensemble Lyrae. Typically tickets for a RenMen concert cost $35-$40, but in this case admission is free; a suggested donation of $20 will go to support the National Alliance on Mental Illness. The RenMen are one of the hottest musical groups in the country, having just recorded their second album. They have garnered a devoted following to their concerts, broadcasted live-streams, and social media outlets.  Visit miltoncommunityconcerts.com for more information.
Do you ever listen to the Moth Hour and think, "I wonder if I could ever tell a story like that?"
You can! You are cordially invited to a free storytelling workshop and open mic event designed to help you embrace your inner storyteller and connect to each other by sharing stories.
When: Saturday, January 25, 2020, 6pm-9pm
Where: Parish Hall, First Parish Unitarian Universalist, 535 Canton Avenue, Milton, MA
6-7pm: Storytelling workshop led by Now Listen Here producers and Moth storytellers, Julie Baker and Bart Thompson. This no-pressure, introductory class will help you learn how to find, develop, and deliver a compelling and true 5-minute story with no notes.
7pm: Light refreshments and soft drinks
7:30-9pm: Open Mic Storytelling. We open the doors to a public storytelling event. Stick around to hear fantastic tales from seasoned and beginning storytellers or put your name in the jug to possibly tell your own story.
EXPLORING AGING TOGETHER
Second and Fourth Wednesdays of the Month
11 am to 1 pm, (Bring a Bag Lunch)
Chase Parlor (next to the kitchen)
Open Meeting. Come when you can. Newcomers welcome.
Next Session: January 22nd

What can we learn from each other as we age? We all have stories within us of facing the unknown and navigating changes, of adjusting to loss and appreciating what's before us. We will meet twice a month to share our wisdom, our queries, our wonderings.  Each session will focus around a theme. More questions?  Contact Penny Partridge at ppartridge9@icloud.com.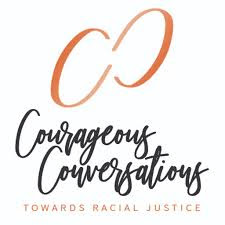 Racial Disparities in Healthcare
Part 1: Looking Back

Time: Tuesday, January 28th, 7:00 PM – 9:00 PM
Location: Church of Christ (330 Edge Hill Road, Milton, MA 02186)
Courageous Conversations will provide a general introduction to the racial disparities in healthcare. We will examine historical practices, discriminatory research, and events that have led to the disparities we face now.
Visit www.courageousconversations-milton.org to RSVP
While we enjoy comfort food, burrow into our couches under a pile of blankets and hibernate a bit, we also notice that the sun is getting a little brighter, and we know that the seeds of life are quickening within the earth.
Imbolc, "in the belly", is the halfway point between the Winter Solstice and the Spring Equinox. It is celebrated as Candlemas in the Christian liturgical calendar when candles are blessed, as St. Brigid's Day in Ireland, and by pagans as a time of honoring the pre-Christian Goddess Brigid as healer, keeper of the hearth, and muse of the arts. It is a fire festival celebrating warmth, purification and the spark of inspiration in the midst of winter's icy grip.
Join the First Parish CUUPS as we light the fires, sing in the returning sun, and celebrate our own illumination and inspiration.
Imbolc Ritual: Saturday, February 1st 3:00pm-Parish Hall
All are welcome; Pot Luck feast following the ritual.
FIRST PARISH AUCTION
COMING SOON! The best deals this side of the Neponset! That's right… the First Parish Auction is set for Saturday, March 28th from 6-9 pm.
The event includes both silent and limited live auctions, hors d'oeuvres, bar and fellowship.
Mark your calendars and invite your friends!
DONATIONS NEEDED: Whether you're at the car wash, nail salon, yoga class or local restaurant, these are all good places to ask for a donation to support First Parish. Requests for donations are best received from regular customers. Also, don't overlook your attic or basement for a special donation to the auction. (No yard sale items please.) Be part of the Auction by contributing a gift or service.
VACATION HOMES WANTED: Please consider contributing time at your "special place" and share it with another First Parish family. Such a gift provides significantly to the Auction's success.
VOLUNTEERS NEEDED: Interested in having fun early in 2020 while raising the necessary funds to support the ongoing work of First Parish? Join our energetic team! We still need assistance in the following area: Donation Coordination, Food/Beverage Coordination, Set-up/Clean-up.
TO DONATE AND/OR VOLUNTEER: Contact Lynne Stack lmstack258@gmail.com 508-944-4014
Mallory Digges maldigges@gmail.com  508-962-1924
June 24, 2020-June 29, 2020, Providence RI
Early Bird Registration is now Open!
Click here for more informaiton.
Snow Cancellation Information:
If the Milton Public Schools close for snow, so does First Parish. Sundays we realize are trickier. We will call it by 8 a.m. on Sunday. Look for cancellations in three places. If you don't see cancellation information, we are open.
~Channel 5, WCVB television. Look for First Parish – Milton. Check their website if you want to get automatic, direct notification through the TV station. www.wcvb.com.
~Check our Facebook page. First Parish Milton UU. We will post cancellations there. Our Facebook page also feeds our Twitter account @FPMilton.
~Check our website, www.fpmilton.org.  We put a banner on the home page with closing information.